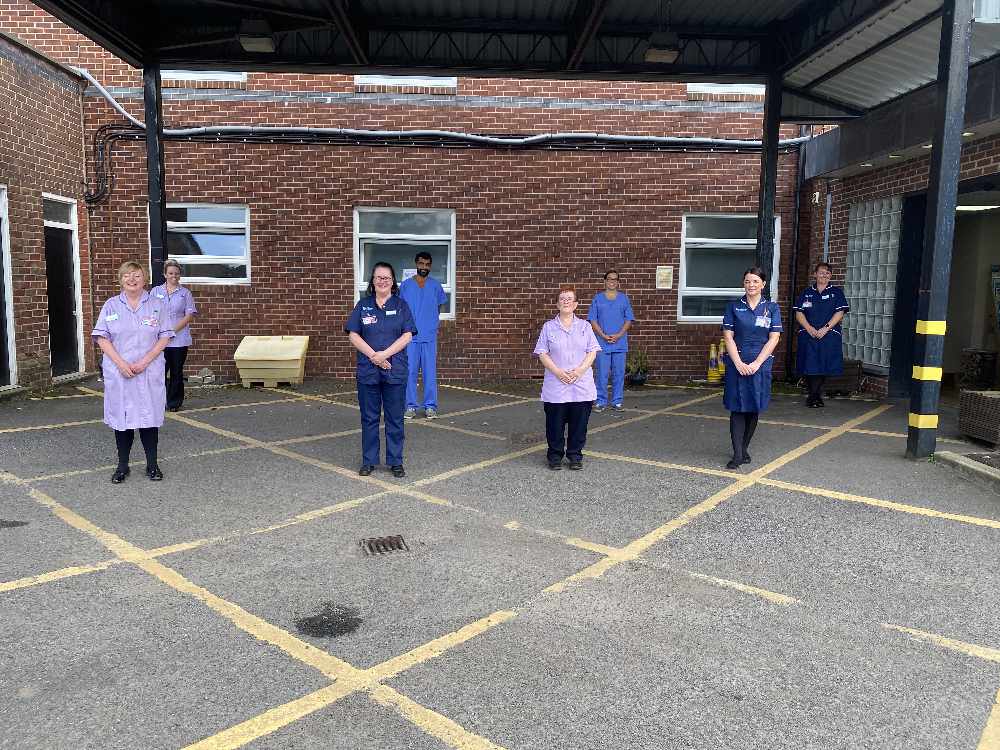 Dr Kershaw's Hospice in Oldham say it is "absolutely thrilled" to have been shortlisted for three Nursing Times Awards.
It's the 30th anniversary of the Nursing Times Awards, as well as the International Year of the Nurse and the Midwife.
The hospice, based on Turf Lane in Royton, is the only hospice to receive shortlisted nominations at this year's event.
The Hospice's Caring Hands Service has been nominated in the Cancer Nursing and the Nursing in the Community Categories.
The Caring Hands service, which started as a pilot scheme in May 2018, has been designed to work alongside other services provided by the District Nursing Team, Specialist Palliative Care Nurses and the Hospice at Home Team.
The nurse-led community care service provides basic personal care and emotional and psychological support to patients and their families as they are approaching the end of their life.
Since starting the scheme, the hospice initiative has achieved 100 per cent positive satisfaction and is now an established clinical service throughout the borough, supporting people who are entering the terminal phase of their illness.
The Caring hands team are available between the hours of 7am to 10pm. Visiting in teams of two the Caring Hands team provide and assist with personal care, medication prompting, administration of medication, comfort and positional changes, toileting, diet and hydration, as well as emotional support for patients and their families.
In its first year, the hospice's Caring Hands service provided 90 packages of quality care and in its second year this increased to 165. As a result of its outstanding feedback, the Caring Hands service has now been identified by the local care commissioners as the 'provider of choice' for patients approaching the end of life who wish to remain at home.
The hospice also says it's delighted to be shortlisted in the Technology and Data category. Since 2017, the Hospice Nursing Team, led by Clinical Matron Adele Doherty, has been actively working on the development and implementation of a new electronic system to improve patient experience by reducing wait times to access Hospice services.
Implementing the new data system has improved communication between the Hospice and local GP services, reducing waiting times to access patient information which is now accessible through all relevant departments within the Hospice at the touch of a button, which has been extremely important during the pandemic.
The hospice said: "We are absolutely thrilled to have been shortlisted for three Nursing Times Awards! With the extremely challenging times we have faced in particular this year this news is a real boost to morale and celebrates the work of our dedicated nursing teams."
The winners will be announced on Wednesday 14 October at a ceremony at the Grosvenor House Hotel in London.