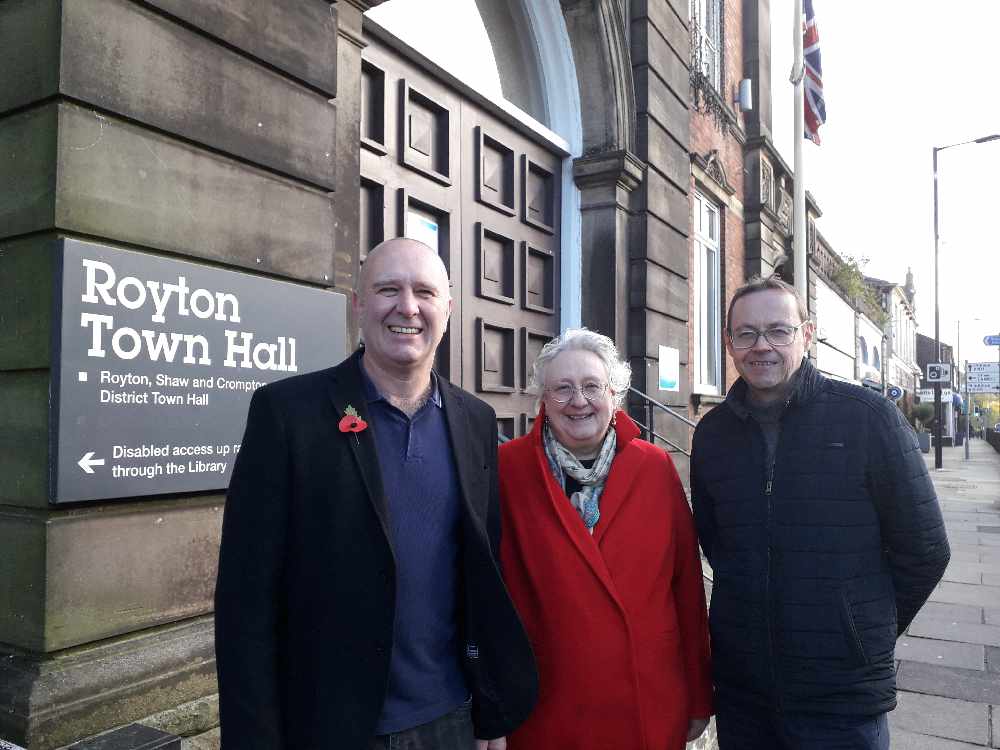 A new Toucan crossing will be installed in Royton town centre following a successful campaign by local councillors. 
Royton North councillors Hannah Roberts and Clint Phythian have welcomed the news that work is due to start on Monday (8 February) on the crossing between the precinct and library/town hall on Rochdale Road after securing funding.
They have been campaigning for a safer crossing after "too many accidents and injuries" at the existing zebra crossing on Rochdale Road.
The Toucan crossing will be linked to the lights at the busy junction to manage traffic flows while, at the same time, providing a safe crossing point for pedestrians and cyclists.
Cllr Phythian said: "We are very pleased to have secured the funding for this work – we redoubled our efforts after a boy was injured in December 2017. The work was due to start this time last year but was delayed because of COVID-19. The work should be done by the time this lockdown is lifted and roads and the town centre start to get busy again."
Cllr Roberts commented: "We have kept the pressure up on the Council's Highways department to deliver a safer crossing and find a way to cope with the traffic as well. The money has been allocated and it will be worth the disruption on the main road to get it spent and the work done. I hope that the new crossing will reduce accidents and make it safer to walk and cycle around Royton's town centre."
Mick Harwood, a local resident and Labour's candidate in May's Council elections, added: "I have attended many Royton Community Forums and residents regularly say that more needs to be done to make roads safer. I have heard many complaints about this crossing and it is good to see this work underway."
Rochdale Road will be restricted to a single lane with temporary traffic signals in operation whilst the work, which is expected to take three weeks, is carried out.
However, pedestrian access to the public amenities, shops and businesses will be possible throughout the works. The existing zebra crossing will be in use during the works, allowing the new Toucan crossing to be constructed at a new location adjacent to the zebra crossing.
Main image:
(from left to right) Councillor Clint Phythian, Councillor Hannah Roberts and Mick Harwood close to the current crossing outside Royton Town Hall.