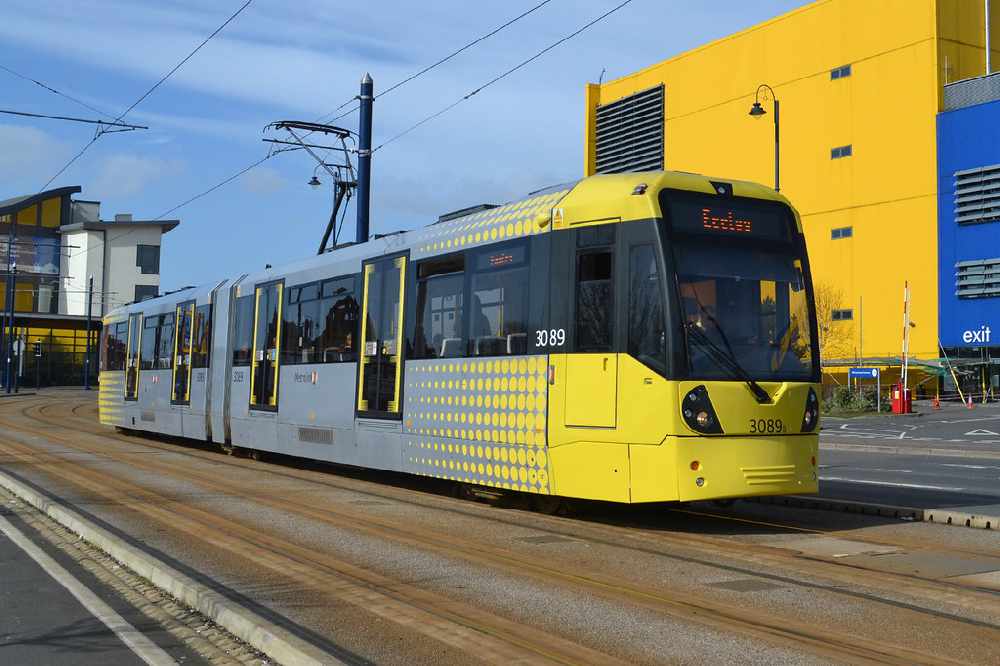 Passengers are being made aware that the Eccles Metrolink line has reopened after the completion of safety-critical engineering works.  
The line closed on Monday 19 July to enable the replacement of two sections of track - initially for a two-week period.
However, Transport for Greater Manchester say during the first phase of works it was determined that additional renewals were required to the concrete around the tram tracks, which has been in place for more than 20 years.
A TfGM spokesperson went on to say that the condition of the concrete was only visible once the rail removal operation had started and engineers concluded at that point that there was no other option than to carry out additional concrete replacement activity as part of the works. This resulted in the planned closure having to be extended by two weeks.
The tracks and concrete have now been replaced in a number of sections, which will ensure the line is as robust as possible and engineers will survey the remainder of the line to determine if any more work is required in future.
TfGM's Head of Metrolink, Daniel Vaughan, said: "We are delighted to get the Eccles line back up and running in time for schools reopening and as more customers make a move back to the office.
"I'd like to apologise to our Eccles line passengers who were disrupted for an extended period but the condition of the concrete track bed only became apparent once we started to remove rails, this resulted in significantly more work than we originally planned.
"Our contractors have been working around the clock and I'm pleased to confirm that repairs will be completed over the weekend so that we can reopen the line on Monday."
Due to the impact of coronavirus on staff for Metrolink operator, KeolisAmey Metrolink (KAM), the network is running on a temporary timetable, which sees trams running every 12 minutes across the network.
TfGM say all available vehicles are being used to provide as much capacity as possible and double trams operating along the busiest lines. Where possible, and subject to staff availability, additional services are running at the busiest times.
The reduced timetable will remain in place throughout August and more frequent services will be reintroduced in early September - ahead of the return to school and the workplace.