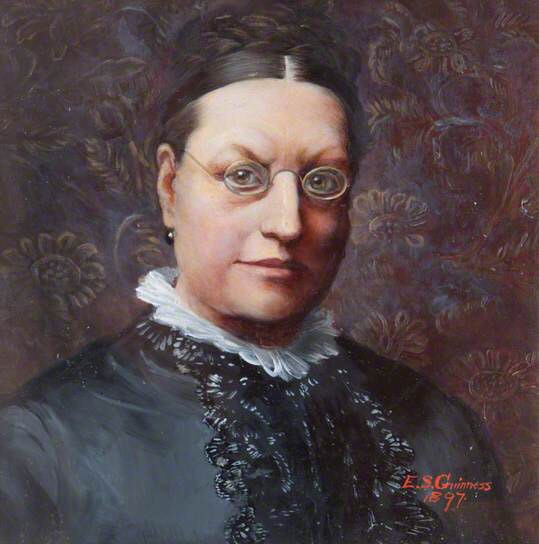 A major new road in Chadderton is to be named after a pioneering suffragist to mark this year's International Women's Day.
Once complete, Lydia Becker Way will provide access to the £100 million regeneration scheme at Broadway Green - more than 600,000 sq ft of employment space and up to 500 new homes.
The new link road is named to honour the memory and work of Lydia, whose family lived in Foxdenton Hall, off Foxdenton Lane.
A scientist and early leader of the British suffrage movement, Lydia Becker (pictured) is remembered for founding and publishing the Women's Suffrage Journal between 1870 and 1890.
She became secretary of the Central Society for Women's Suffrage in 1881.
Councillor Sean Fielding, Leader of Oldham Council, said: "We are delighted to be able to name this new road in honour of Lydia Becker who did so much in the fight for equality.
"There are strong links with the women's suffrage movement here in Oldham and it's important that we remember this, especially in the run up to International Women's Day."
The new link road is a major construction project and includes the decommissioning of Crossley Bridge, the old railway bridge located north west of the San Rocco Restaurant, and the construction of a new signalised junction on Broadway.
During the construction, there will be unavoidable disruption and Oldham Council say it has worked with residents and put measures in place.
The authority adds that ward councillors are also working to ensure the impact on residents and road users is kept to a minimum.
Work is progressing well at Broadway Green - the joint venture between Oldham Council and Foxdenton LLP – and it will bring benefits in terms of employment, housing and the local economy.
It's estimated the scheme will create 2,000 new jobs and an estimated £4.6 million annual boost to the local retail economy from resident spending.
Work on the final section of Lydia Becker Way started earlier this year and is expected to last until the end of 2020.
Councillor Fielding added: "When complete Lydia Becker Way will actually take some of the traffic away from Broadway which will benefit users and residents.
"Broadway Green is a strategic location near the M60 and M62 and once this important development is completed it will bring many benefits, including new homes and jobs."
Regular updates on the road work and Broadway Green are available via the Oldham Council website, @OldhamCouncil on Twitter and via www.Foxdentonllp.co.uk
Meanwhile, a number of events are being held to mark International Women's Day, which takes place on Sunday (March 8).
These include An Audience with Kate Fox on Thursday 5 March at Oldham Library at 7pm. Tickets are £5 for an evening of stand-up comedy with spoken word. Kate includes material from her popular Radio 4 series "The Price of Happiness". To book tickets, visit https://bit.ly/32EmrRm.
Next Tuesday (March 10), also at Oldham Library, live@thelibrary and Oldham Coliseum Theatre present Chanje Kunda: Plant Fetish. It starts at 7pm and tickets are £5.
Performance artist Chanje Kunda was suffering with anxiety when she discovered that plants reduce stress and that some women in Mexico, fed up with men, were getting married to trees. The trees aren't very talkative, but they are tall, do great things for the planet, and are renowned for their wood. This show maps her love affair and features a harem of stunning tropical plants, music, movement and dramatic narrative. To book tickets, visit https://bit.ly/2Tc67Ej.