Pupils and staff at Alexandra Park Junior School joined the rest of the UK in pausing at 11am on Remembrance Day for a two-minute silence to remember those who have lost their lives in conflict.
Headteacher Jenny Seabright, along with a few pupils, gathered outside in the playground around the peace pole to stand vigil, while other classes paused in their classrooms at the solemn and important time.
Across the Brook Lane school, children have also been taking part in activities during the day to commemorate Remembrance Day - including a whole school handwriting competition, using poetry such as In Flanders Fields by John McCrae.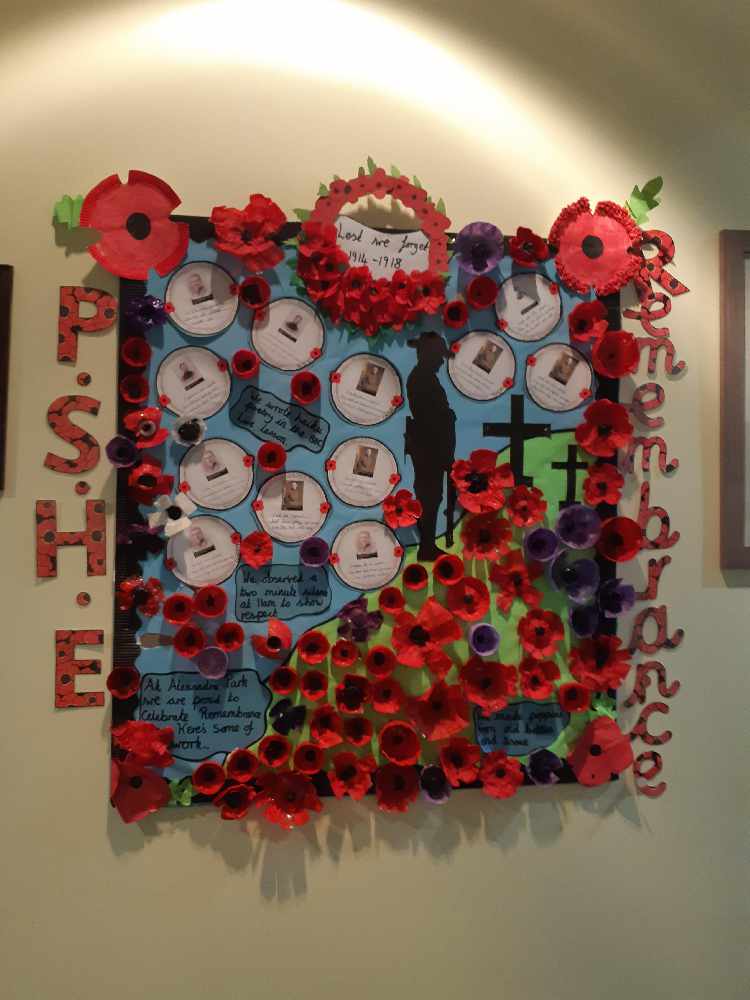 PSHE leader Samantha Nicholson-Hickling said: "Remembrance and Armstice are an important part of our curriculum. Each year we always stop to observe two minutes silence. We play The Last Post to give the children a feeling of what it is is like at the Menin Gate in Ypres when this is done every day.
"Our children are always respectful and understand the importance of observing remembrance day. By remembering today we can not only honour those who have given their lives but learn from the mistakes of the past so we can have a peaceful future.
"We are also proud to have fundraised for the Royal British Legion for many years. Currently we are selling poppies and poppy memorabilia to continue to raise money. The pandemic is not going to stop us doing what we do best as a school, fundraising for fantastic causes such as this."
Alexandra Park also has a more permanent display in school with their poppy frame, made by pupils as part of the commemorations in 2018 to mark 100 years since the end of the First World War.
The school also regularly have whole-school displays to showcase not only the beautiful work of the children but also their understanding of important events.
You can watch a video of the Remembrance Day tribute at Alexandra Park Junior School at the top of the page.