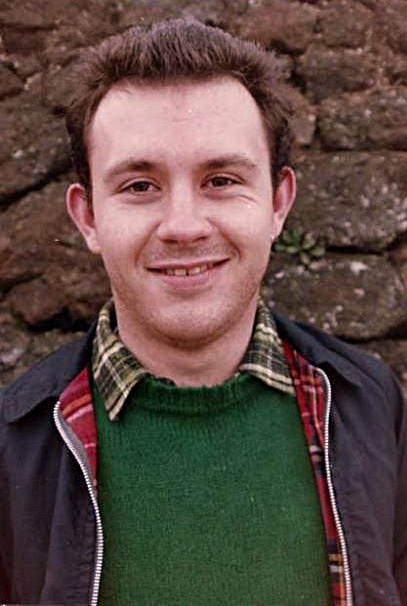 An Oldham-born gay rights activist will form the opening lesson for a new educational resource pack for teachers, parents and youth leaders as part of 2021's LGBT+ History Month celebrations.
Mark Ashton (pictured), who formed the group Lesbian and Gays Support the Miners (LGSM) in 1984, began collecting money and raising awareness of the miners' plight amongst the LGBT+ community.
LGSM built strong links to the mining communities of South Wales, in particular Dulais. The money they raised was used to support miners and their families throughout the strike.
The story makes up part of a free resource pack to engage young people during LGBT+ History Month, which takes place during February each year.
Teachers, youth group leaders and parents or carers who now find themselves home-schooling can download the resource pack here: https://www.theproudtrust.org/training-and-education/secondary-education-resources/lgbt-history-month/.
Developed by educational professionals from The Proud Trust in conjunction with Schools Out UK, the LGBT+ History Month pack is focused around this year's theme of Body, Mind and Spirit and will allow pupils to discover concepts that they may not have previously linked to LGBT+ people.
Digital assets can be downloaded separately so that lessons can be delivered in person or digitally during coronavirus restrictions.
Also being rolled out in early 2021, thanks to support from United Utilities, is The Rainbow Flag Award Classroom - a set of LGBT+ inclusive lesson plans and resources that link to the national curriculum.
Lessons have been developed across all key stages and all curriculum areas. The aim is to take LGBT+ awareness out of simply being delivered during PSHE or RSE programmes and into all subject areas – giving schools a sprinkling of LGBT+ people and lives through the entire curriculum.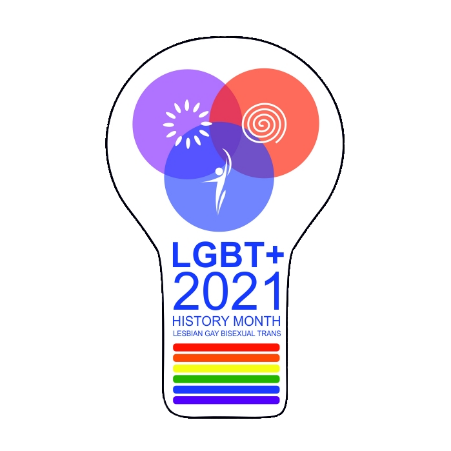 All of these resources can now be downloaded for home-schooling purposes. Find out more here: https://www.rainbowflagaward.co.uk/the-classroom/
With LGBT+ History Month beginning on 1 February, it's hoped it will be a valuable resource for teachers juggling extra demands of remote and school learning in the initial months of 2021.
Rachel Williams, training manager at The Proud Trust, said: "Every year the Proud Trust creates free resources to support teachers and schools for LGBT+ History Month in association with Schools OUT UK.
"This year, even more than usual, we're hoping this will be a valuable resource for schools and teachers who are stretched and may not have had time to plan how they will deliver LGBT+ history during February.
"There's no catch, it's a resource that's completely free to use, with no charge now or down the line and it's available now and ready to use right away. With another national lockdown in place, we think the pack could be a very useful tool for parents too who are home schooling and searching for free, engaging and inclusive content developed to educational standards. And the best thing is that this is just one of the free resources available."
The 2021 LGBT+ History Month resource pack is part of a raft of educational resources provided by The Proud Trust, in association with partner groups, that help to achieve its wider aims of celebrating LGBT+ people in all their diversity, making LGBT+ inclusive lessons a part of the national curriculum and ultimately educating out prejudice.
Rachel Williams continued: "Often, we find that schools want to provide LGBT+ inclusive lessons within the curriculum yet staff don't really know how to approach it within subjects outside of those that focus on personal and social development – that's why we created The Rainbow Flag Award Classroom as a further free resource to weave LGBT+ awareness into the everyday and further help to reduce prejudice through education."
Visit www.theproudtrust.org to find out more.
More about the LGBT+ History Month Pack
Within the LGBT+ History Month educational pack, children will learn how Oldham-born gay rights activist Mark Ashton formed the group Lesbian and Gays Support the Miners (LGSM) in 1984 and began collecting money and raising awareness of the miners' plight amongst the LGBT+ community. Famous LGBT+ athletes from throughout history, including Leeds-born Nicola Adams, also feature, encouraging students to consider the challenges many LGBT+ people may face when accessing sport.
Children and young people also have to opportunity to enter a competition to design the logo and badge for next year's LGBT+ History Month.
The winning design will be used across all communication for 2022's event and is a real opportunity for young people to take their place in LGBT+ history!
The pack is especially useful for secondary school education and meets curriculum requirements in the subjects of:
Key Stage 3 D&T Badge Design Competition
Key Stage 3/4 English MIND: Still I Rise
Key Stage 3/4 Art SPIRIT: Symbols and Identities
Sue Sanders, from Schools OUT UK and co-founder of LGBT+ History Month, added: "I am confident that in using this resource and education pack and The Classroom, teachers will discover many new ideas and new ways of presenting and thinking about LGBT+ identities. Our hope is that it will encourage schools and youth groups to continue to usualise LGBT+ people throughout the year, so that all young people will gain confidence in expressing who they are and develop respect and interest in the diversity of all people."