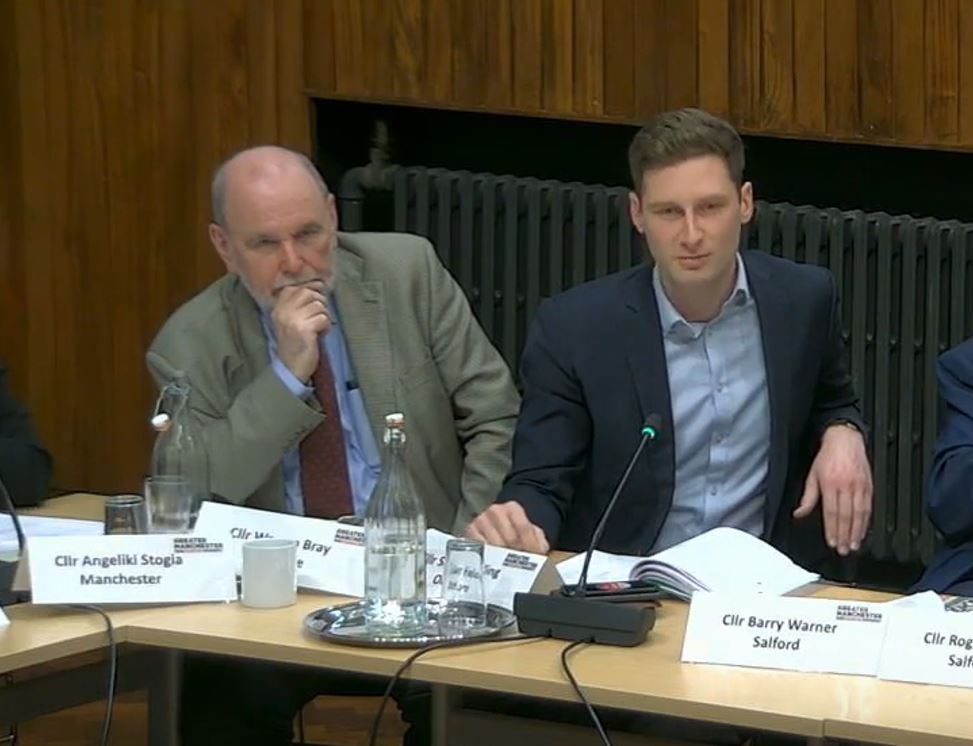 The leader of Oldham Council has criticised what he described as "mates rates" funding for certain bus services during a transport committee meeting. 
During the February meeting of the Transport for Greater Manchester (TfGM) Committee, Cllr Sean Fielding was commenting on a report with details of how TfGM intend to respond to the Government's recently announced 'Better Deal for Bus Users' funding.
He highlighted the rescue package secured for the X41 Manchester to Accrington via Ramsbottom 'Red Express' service.
The service was proposed to be withdrawn by operator Transdev earlier this year but was saved at the 11th hour, thought to be with funding from Central Government.
Cllr Fielding said: "Following last month's Transport Committee meeting, there was a meeting of local politicians to try and save that [X41] service and it was subsequently saved.
"It is understood that the Government has stepped in to help fund the service following pressure from newly elected MPs. That sounds like Central Government has provided a subsidy for a local bus service here in Greater Manchester.
"There are members around this table that represent boroughs that have had significant cuts in bus services and have never, to my knowledge, received any Central Government funding for intervention to reinstate a service.
"So my question is, what is the criteria for Central Government intervention for local bus services? Whilst I don't begrudge the people of Ramsbottom their express service, if I were being cynical it seems to be based on the colour of the rosette of the successful candidate in December's General Election in that area."
In response, TfGM officers said they were not part of the discussions that saw the service reinstated and that negotiations had taken place directly between politicians and the operator. They added that Transdev also weren't present at the meeting, therefore no clarity on exactly what happened could be provided.
Speaking after the meeting, Cllr Fielding added: "This is 'mates rates' for bus service subsidies in areas that voted Tory last year. Oldham has faced year-on-year reductions in bus services due to Central Government funding cuts. It has left communities cut off and vulnerable people isolated.
"Don't get me wrong, I'm pleased that the X41 was saved. However, the Government has made noises about 'levelling up' the country by increasing funding to the North of England.
"Based on this experience, it seems like that only applies if you live in an area represented by somebody who can put in a call to their friend running a Department in Whitehall."