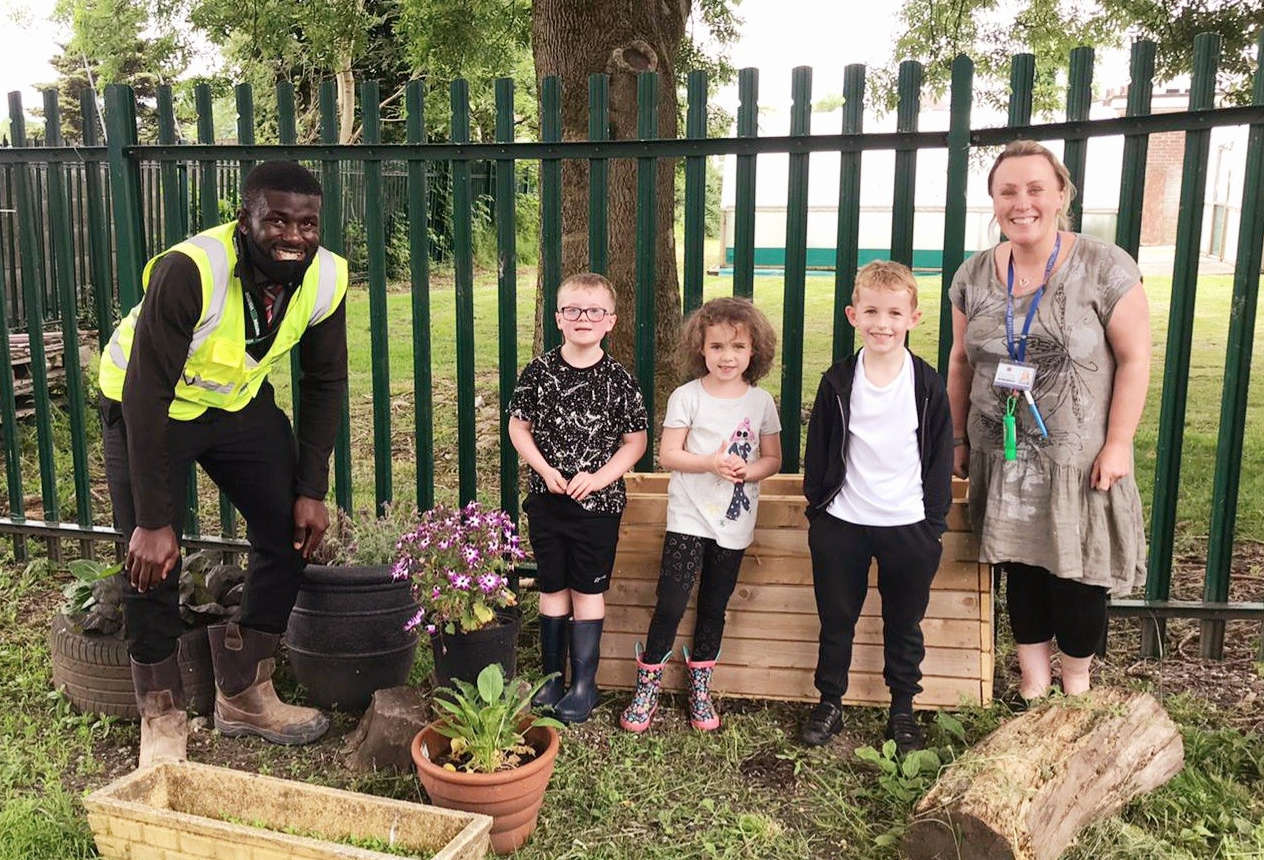 Image: Obi Ebizie with children and Cathy MacMillan from Whitegate End Primary School
Twenty-five-year-old Obi Ebizie helped create the outdoor learning tools at Whitegate End Primary School in Chadderton.  
Obi is in his second year of a graduate programme at the housebuilders company, Redrow.
Part of Obi's programme is a Community Engagement Project, encouraging him to identify local schools in need of educational resources around nature.
He added: "It was great to be involved with something like this, to go in and meet the teachers, and to see the smiles on the children's faces when we delivered the bug hotel and planter.
"It was such a pleasure. I have always wanted to give back to the area I grew up in, and now I have."
Obi grew up in Chadderton but now works for Redrow's Buckshaw Village in Lancashire.
Teaching assistant at Whitegate End Primary, Cathy MacMillan, said: "We wanted to develop a sensory garden in part of the early years unit and so this has been brilliant.
"It's all about creating a hands-on learning area, one that the children can be part of and maintain, and which will help them explore nature.
"Getting the children outside helps to support their wellbeing and that's never been as important as it is now, so we are really pleased to have received the planter and a giant bug hotel. The children can look forward to finding insects to 'rehouse' in it."
Read more from the Oldham Reporter