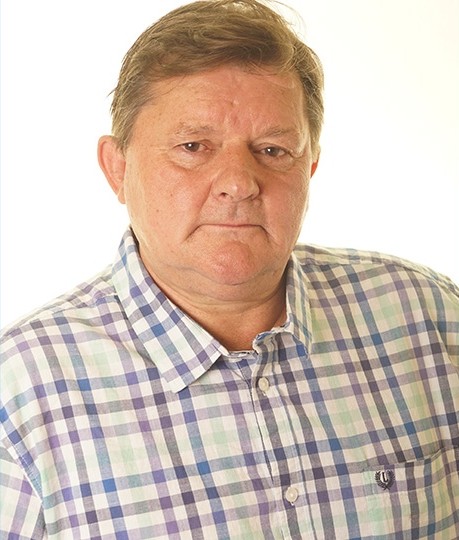 Paul Taylor has been announced as prospective parliamentary candidate for the Brexit Party, for the Oldham East and Saddleworth constituency.
Paul, who has been a local resident of 20 years, will contest the constituency in the next General Election - whenever that may be - standing against current MP Debbie Abrahams.
"I have spent many years waiting to vote for an honest, reliable and genuine candidate that truly believes in democracy," said Paul.
"One who tells the truth, listens and has enough life experience to understand how I feel. Given that it seems to be impossible to find one, I decided to stand for election myself."
The married father-of-one, who is a retired fire service senior officer, has served the communities of Oldham borough for many years but is finally retiring from service, as the Commander at Oldham.
The 62-year-old, who has a Masters degree in Business, also has a keen interest in politics and the protection of green spaces.
"The wanton destruction of our green spaces is nothing short of an assault on nature itself, with misplaced priorities being exercised at national and local level due to legislation and blinkered ideological thinking, when there are alternatives right across the Borough of Oldham," Paul added.
"Alternatives in the form of brownfield and derelict buildings that could once again be at the heart of vibrant communities, but adapted to provide homes rather than a place of work.
"Representative democracy is claimed by some; to give authority, to act against the expressed will of the electorate. But how can it be right to defy such expressed will, when the power to decide and act as representative was first relinquished in the form of a referendum?
"The Brexit Party is neither of the left or the right and our policies are based on determination between what is right or wrong without prejudice or favour.
"Oldham is a diverse community that has seen challenges in the past, that resulted in conflict and civil unrest. At that time the fire service displayed a position of total neutrality because the service and its personnel believe without reservation in the protection of life and property regardless of ethnicity or religion. I hold that belief close to my heart and would demonstrate it daily as a member of Parliament of this great town."
His selection has been welcomed by Brexit Party North West MEP, Henrik Overgaard-Nielsen, who said: "As both a local resident and former senior fire officer in the area, Paul knows at first hand the particular issues in the constituency.
"His life experiences will equip him to deal with the highs and lows of political life in a calm and measured manner. He served the local community for many years and and as an MP could continue to do so."
Richard Tice, Brexit Party Chairman, added: "The Brexit Party stands ready to fight a general election with a full slate of candidates in all the UK's 650 constituencies. We will take on the major parties, which have failed the British people time and time again."