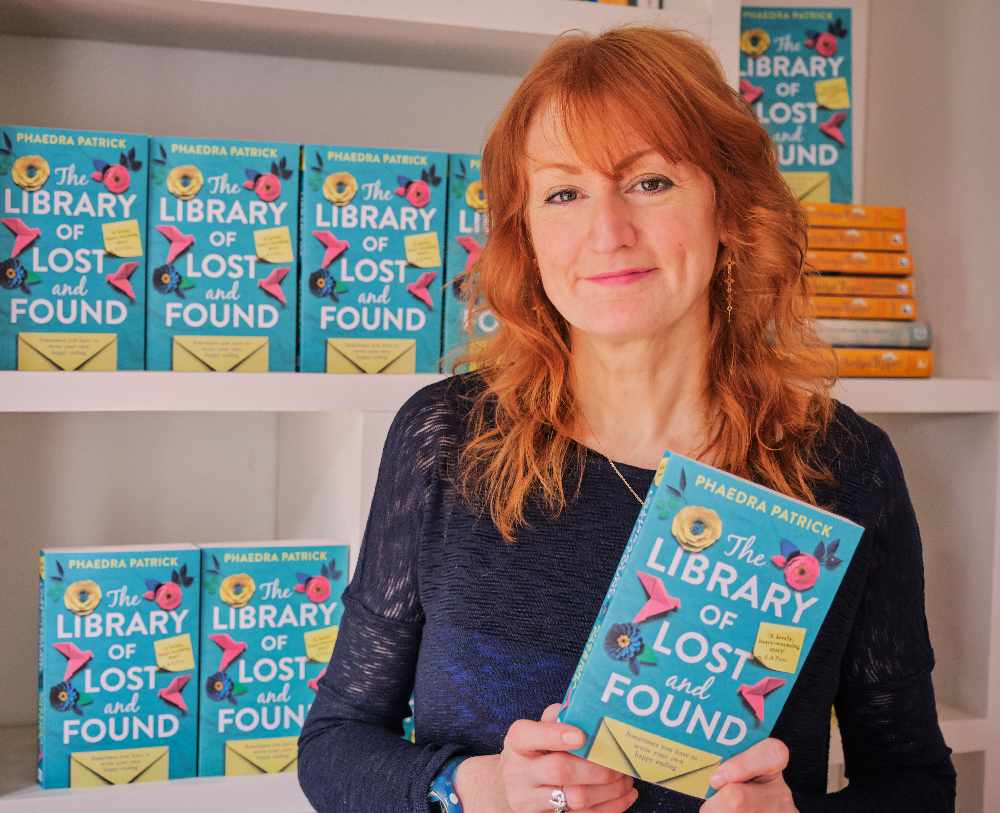 Phaedra Patrick with new novel, 'The Library of Lost and Found.'
When author, Phaedra Patrick, visited Oldham library as a young girl, she dreamed that one day her own books would sit on the shelves. And now, decades later, she's a USA Today bestseller whose novels are published in over twenty languages worldwide.
Phaedra's third novel, The Library of Lost and Found, will be published by HQ/HarperCollins on June 27. Taking inspiration from Phaedra's love of libraries, it tells of volunteer librarian, Martha Storm, who takes delivery of a mysterious book of fairy tales. Within its pages lies a surprising dedication that stirs up family secrets and sparks her own emotional journey of discovery.
The book is suitable for adults and young adult readers and has already been a hit in the UK and USA with People magazine calling it, 'sweet and resonant.'
Phaedra became a full-time writer four years ago when she took redundancy from her job in communications at the Co-op. She works from a small shed in her garden that overlooks the beautiful Saddleworth hills.
Her debut novel, 'The Curious Charms of Arthur Pepper', was a global success story in 2016. It was translated into twenty-two languages, became a USA Today bestseller and was awarded the Prix des Lectrices Milady 2017 in France.
She said: "Readers often compare my books to the late, great Maeve Binchy, which is a huge compliment. I love to write heart-warming stories about everyday people, and to make readers laugh and cry. I set all my stories in the North of England, so it's wonderful how American readers have embraced them. I'd love for local people to do the same."
Phaedra will be signing copies of 'The Library of Lost and Found' in Waterstones, Oldham, on Saturday 29th June 1-2pm.
A book launch will take place at Uppermill Library on 4th July at 7pm. Tickets are £5 and include a glass of fizz and a cupcake. Booking is essential and can be found through Eventbrite.
For more information on Phaedra and her writing visit www.phaedra-patrick.com