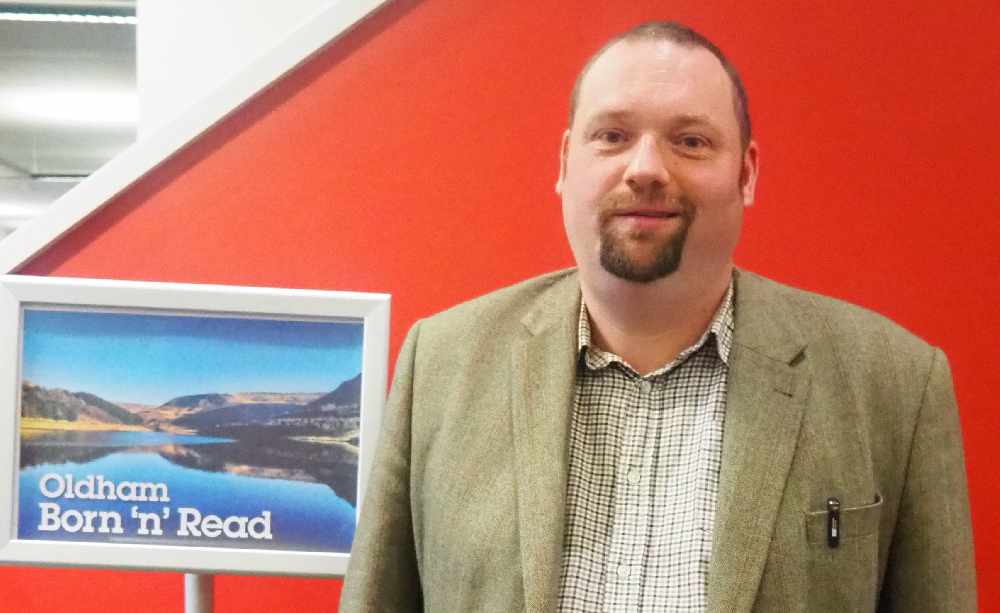 A local author is taking part in a national book-writing marathon this month.
James Walsh (pictured) has a target of 50,000 words to be written in time for a celebration event at Oldham Library and the Molino Lounge on 30 November.
He is the author of the books 'Birding Oldham', 'Greater Manchester Birding City Region', 'The Big 400', 'The Birds of Salford Docklands', 'Fruitful Futures' and 'Northern Greenhouse - A New Vision Of The North'.
"The aim of the book writing month is for writers to enjoy writing books on their own personal level," James said. "I'm writing books professionally, seeking publishers and book writing contracts.
"I'm taking this opportunity to write a series of books about the Greater Manchester Green City Region project. I made a pledge to the Mayors' Green Summit at Manchester Central that I would use my skills as a writer to promote the project."
There was a book-writing month launch event at Oldham Library, which also included the launch of a new initiative 'Oldham Born N Read' - a project to highlight the amazing authors across the borough.
Authors all over Greater Manchester are taking part in the national book-writing marathon this month, also known as NaNoWriMo - National Novel Writing Month.
James said: "The most important thing is to have fun, express yourself and write about a subject that you have passion for. I love birds and the environment and attempt to show this love in my writing."