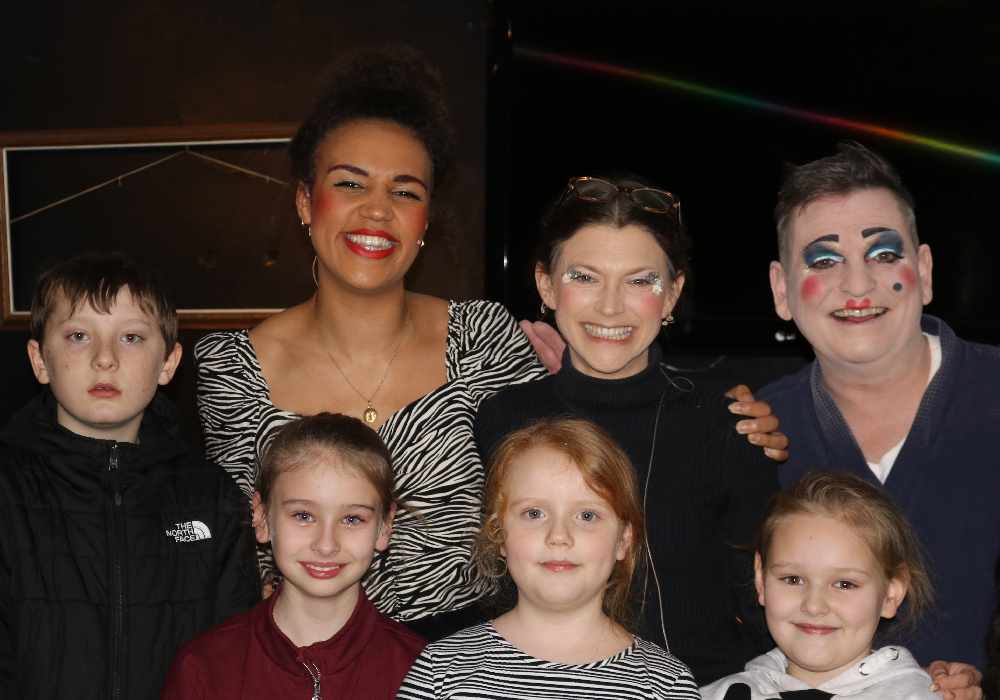 Ninety-six Jigsaw Homes Group employees and residents recently attended Oldham Coliseum's nationally-renowned pantomime to see the classic fairy tale, Jack and the Beanstalk.
The evening's entertainment brought together residents, families and groups from across the Tameside and Oldham communities.
It was the largest group outing to the theatre since the partnership with Oldham Coliseum began.
As part of Jigsaw Group's sponsorship of the pantomime, residents got to meet the cast and enjoy backstage refreshments prior to the performance.
With heroes taking on giant villains, the panto had all the ingredients for some fantastic family fun.
Everyone enjoyed themselves with hit songs, silly jokes, a generous smattering of fairy dust and plenty of audience banter with time-honoured exchanges of 'Oh, no it isn't… Oh, yes it is!'
Jigsaw Group Neighbourhood Engagement Officers, Tanuja Patel and Asmina Choudhury, organised the event with Oldham Coliseum as part of its ongoing partnership to bring local residents together to work on a range of projects.
The projects provide opportunities to improve wellbeing, employment and training for local residents.
Aksa Homes and New Charter Homes tenants are also able to purchase discounted tickets to most of the Coliseum's productions for just £7.50 each.
For more information about these projects and how you can get involved, email NeighbourhoodEngagement@jigsawhomes.org.uk.
Funding for the projects and sponsorship is provided by Jigsaw Foundation, their £500k annual fund that supports local projects run by charities, resident and community groups, voluntary organisations, social enterprises and partner agencies.
Jigsaw Foundation Manager, Sarah Keenan, said: "The Jigsaw Foundation team are delighted to be able to fund Oldham Coliseum to assist them in delivering their projects.
"Arts and culture create opportunities for our communities to come together, build rapport and share their cultural experiences."
Jigsaw Foundation is now accepting applications for funding from April 2020.
The association urges anyone interested in funding to visit foundation.jigsawhomes.org.uk for more information and to apply.
Funding of up to £25,000 is voted for by tenants through their Jigsaw Rewards.
Jigsaw tenants can get involved and have their say by signing up at rewards.jigsawhomes.org.uk.
Main image:
BEHIND THE SCENES: Families met the cast backstage, adding a magical sparkle to the performance.