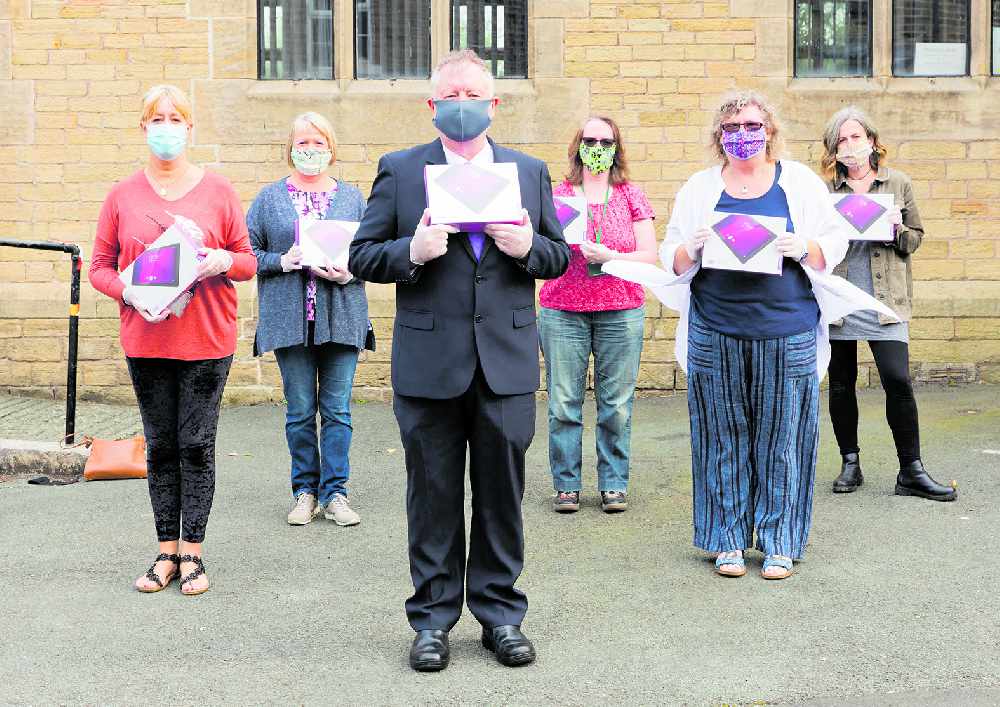 Glossop League of Ladies WI Choir carried on singing in the midst of the lockdown to raise cash for a very good cause.
The aim was to help people deprived of communicating though technology and that meant supporting local charity PCrefurb's campaign to raise money to buy tablets for care homes and hospices, so loved ones can keep in touch by video.
To do it the choir set about recording the song 'This is the Life' by Amy Macdonald.
Forty members responded to the challenge and, back in June, individually recorded their voices at home on phones, tablets and laptops.
The resulting video was shared on YouTube with a linked Go Fund Me charity page.
The video has been viewed almost 2,000 times and enough cash raised to purchase six tablets which will be delivered to care homes in the High Peak over the next few days.
Jo Griffiths, the choir leader, told us: "I'm thrilled we raised £700 and I hope a little more publicity will give a further boost to the charity."
At St Mary's Hall, the choir's rehearsal venue, High Peak Mayor Cllr Ed Kelly, chair of the Board of Trustees of PCrefurb, praised Jo and the choir for their fantastic efforts and said what an enormous difference it will make to the well-being of the recipients in overcoming isolation.
PCrefurb was constituted in 2018 as an independent not-for-profit community group with the aim of engaging the IT skills of vulnerable and hard-to-reach individuals to 'rescue' unwanted IT equipment for those in need.
Main image:
FEELING HAPPY: Probably smiling behind their masks are Cllr Ed Kelly (front), Jo Griffiths and members of the PCrefurb team.