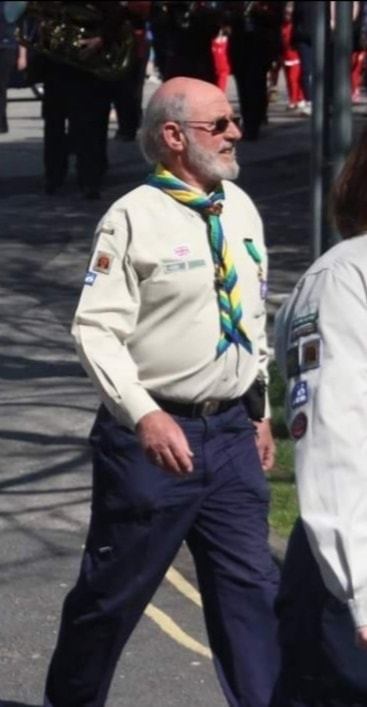 Charlesworth and Chisworth Carnival organisers have paid tribute to Chris Harbut, who sadly passed away last Friday (21 August).
In a statement on Facebook, they said: "We're sorry to hear of the death of our friend and fellow committee member.
"A well-known villager, Chris had been a carnival committee member from its early days, always willing to lend a hand.
"He would be one of the first on the carnival field, setting up tents, putting up signage and spent the day cooking burgers in the scout tent. Chris did a lot for the scouts.
"At carnival he would often work in the background doing the essential yet thankless jobs.
"We were and always will be thankful. Our thoughts and love go out to his family at this time. Rest In Peace Chris."
The family have asked for no phone calls at this time.
Chris (pictured) played a prominent role with 1st Dinting Scouts and always took part in Glossop's St. George's Day parades and church services.
He was a former member and chairman of Charlesworth Parish Council.
Glossop and District Round Table have also paid tribute to Chris.
They said: "We have just heard Chris Harbut one of the people in charge of building the bonfire for us at The Glossop Bonfire has passed away. Chris has built the bonfire for over 30 years.
"All the members of Roundtable would like to thank Chris for his hard work and dedication to the bonfire and pass our condolences onto Chris's friends and family and 1st Dinting Scouts."