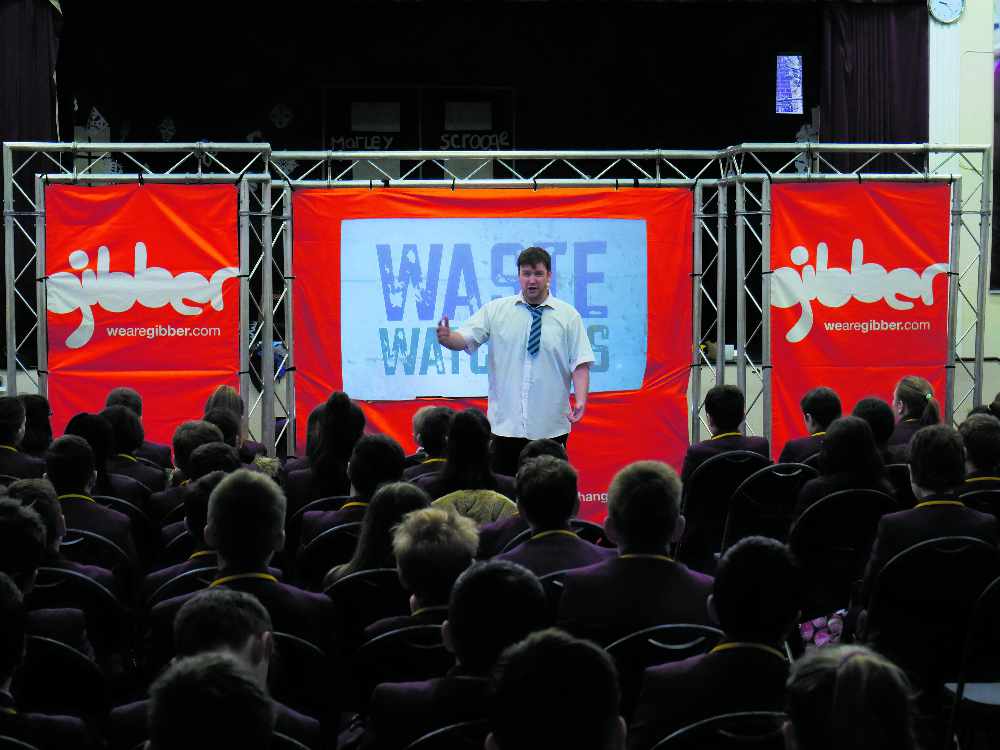 Students at Glossop's St Philip Howard Academy had a lesson in eco-friendly living, thanks to visiting professional theatre company Gibber who presented 'Waste Watchers'.  
Organised by associate assistant headteacher and head of physical education Sam White, year groups gathered to watch the production - which touched on fast fashion, food wastage and single-use plastics, all through the lens of youngsters.
From the shopping centre, their kitchens at home and even the classroom, the Waste Watchers encouraged everyone not to be 'perfect', but simply try to do their individual bit to help the environment.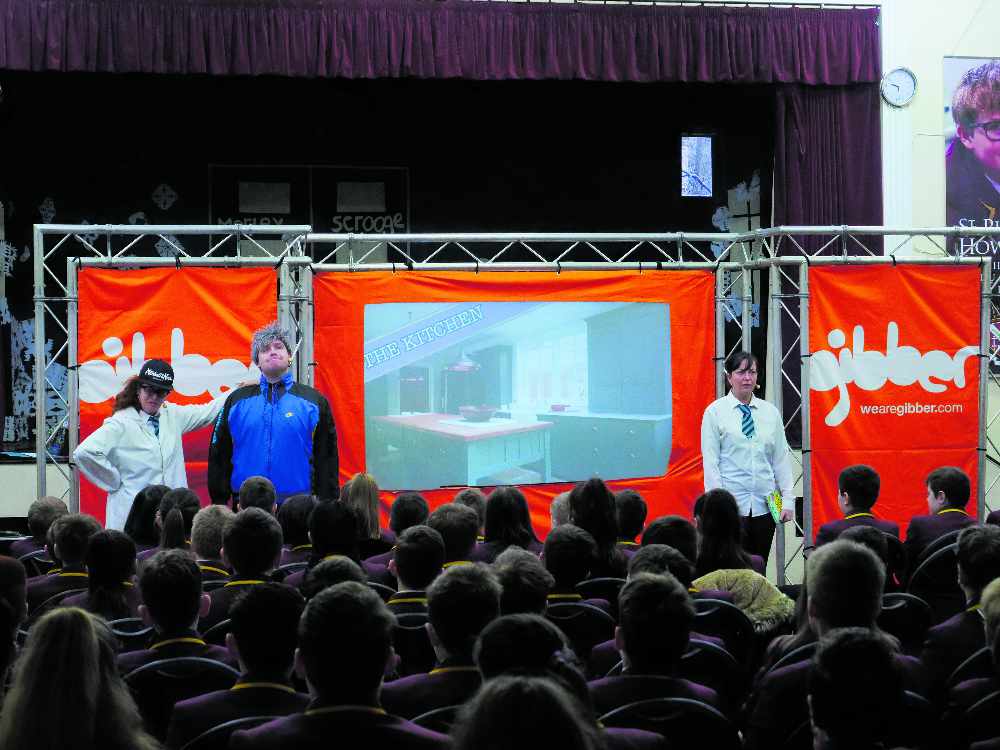 Following the show, students took part in workshops.
Mr White said: "This is the second year that St Philip Howard have been in partnership with the 'Waste Watchers.'
"This year St Philip Howard are focusing on improving their recycling and a 'grow your own' culture where there are plans to develop their own allotment space."
Present at the event was Cllr Jean Wharmby (pictured below) who added her support to the development of recycling and the establishment of the current Year 7 'Eco Warriors.'