Children across Glossopdale have produced some amazing artwork during lockdown as part of a local virtual art show.
This year was supposed to be the 10th anniversary of the Hadfield Open Art Show and the third Children's Art Exhibition at the Wall in the Barn - a gallery space upstairs in the community arts and crafts venue The Craft Barn, off Station Road.
However, the ongoing Covid-19 pandemic meant the annual event had to be postponed, but the Wall in the Barn decided to hold a virtual exhibition instead to celebrate children's creativity in the community.
Local celebrity - renowned TV and stage actress Julie Hesmondhalgh - got involved in the judging and there was a fantastic response, with more than 100 youngsters aged 16 and under submitting their pictures.
There were four categories - Under 5s, five to seven year olds, eight to 10 year olds, and 11 to 16 year olds.
The winners - who each receive a £30 voucher to spend in Wain Services art supplies on Arundel Street in Glossop - have now been revealed.
The Under 5s category winner was this brilliant design called 'Splashy' by four-year-old Emi Arnfield.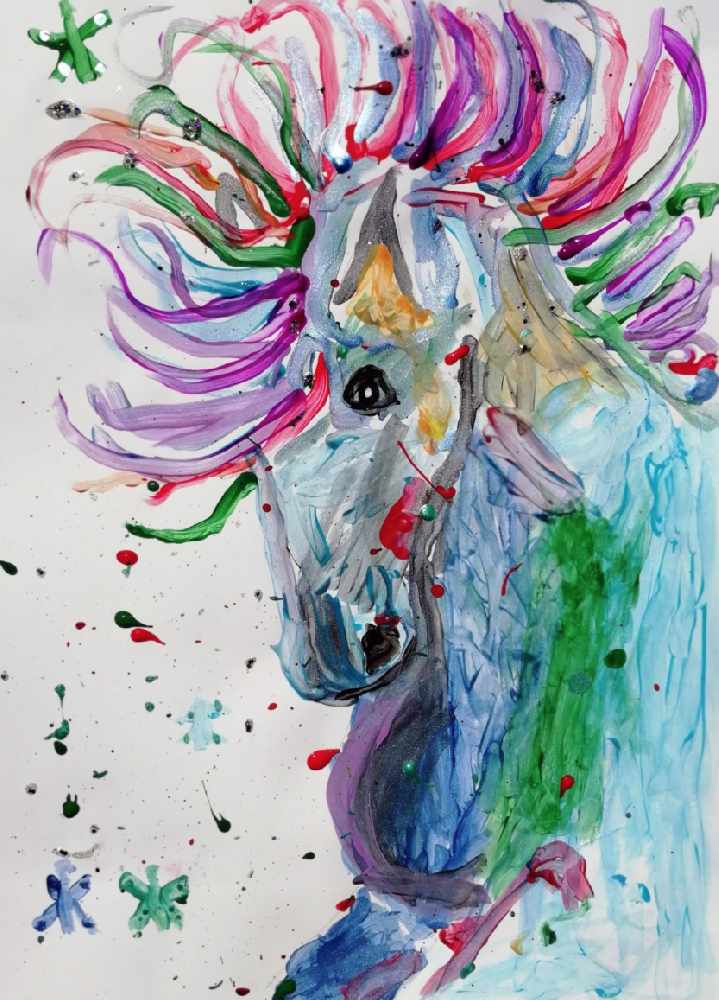 The other shortlisted entries were 'A Happy Place' by Ffion Lucy Thornton, 'The Hills Where I Live' by Douglas Bray, 'Planet Circles' by Marshall Gage, and 'Daisy the Peacock' by Georgie Hodgkinson.
Meanwhile, the winner of the five to seven year old category was this colourful piece entitled 'Buttercup' by six-year-old Finnan Streeter.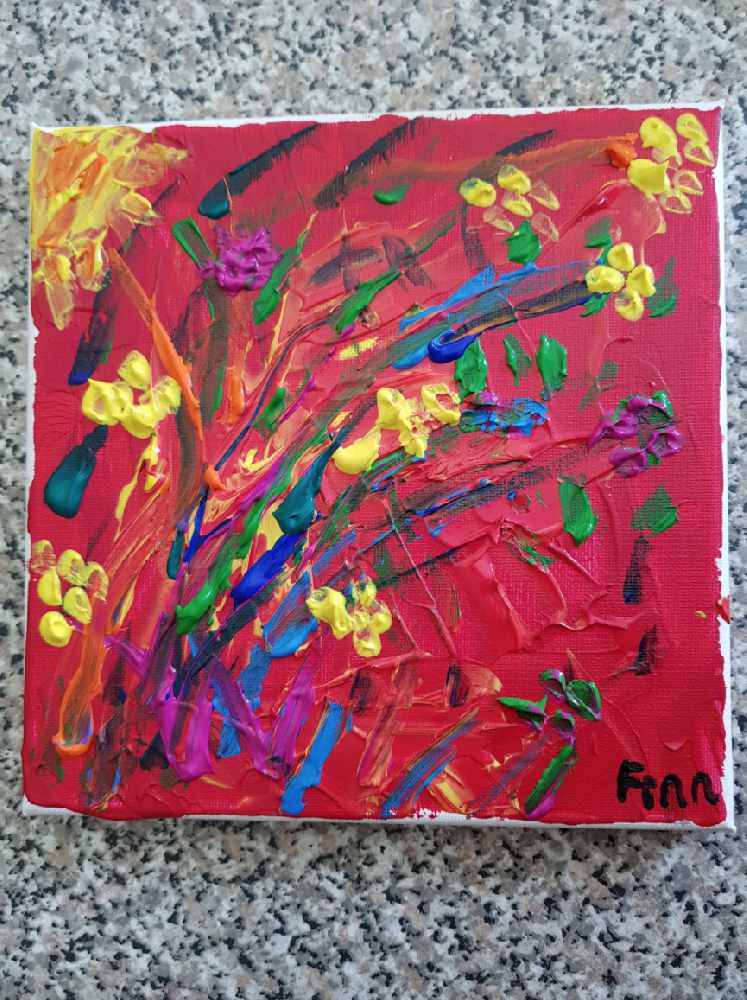 The other shortlisted entries were 'The Old Quay on the Isle of Scilly' by Thomas Beckford, 'Starry Night' by Finn Meadowcroft, 'African Sunset' by Alphin Hendry, and 'Boy on the Beach' by Sam Davies.
The winner of the eight to 10 year old category was this fabulous self-portrait called 'Cat Love' by nine-year-old Minnie O'Toole.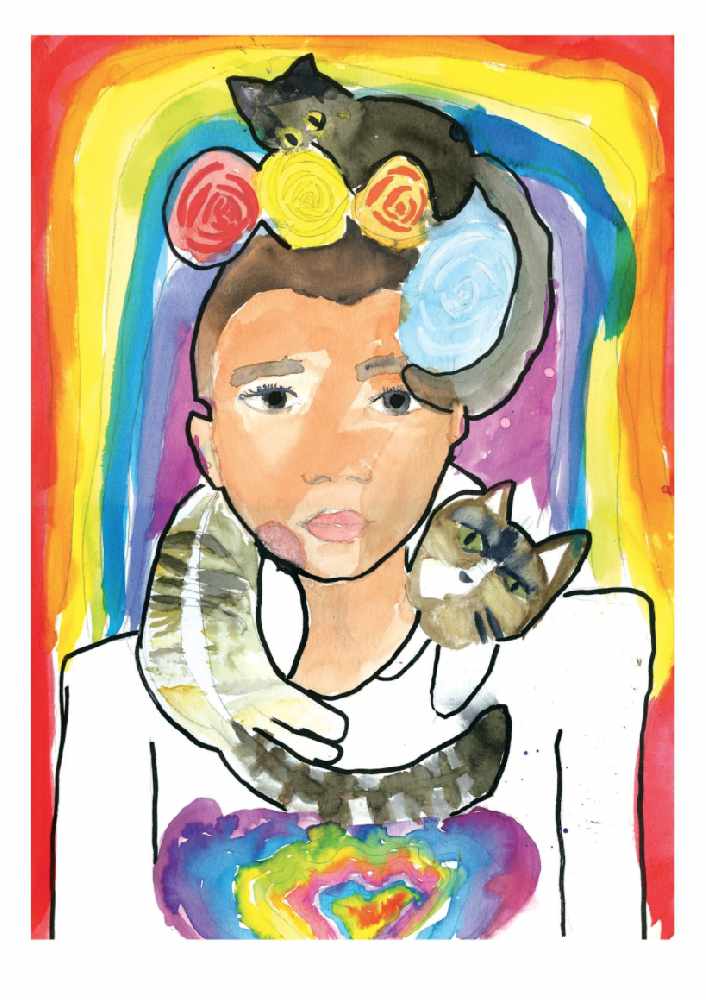 The other shortlisted entries were 'VE Lockdown' by Charlie Dodd, 'Dark Day' by Riordan Streeter, 'Butterfly at Sunset' by Lily Muadmuang, 'Amazing Orangutans' by Ava Evans, and 'The Art is Flying' by Molly James.
And finally, the eleven to 16 year old category winner was this beautiful piece entitled 'What's out there?' by 12-year-old Maria Hill.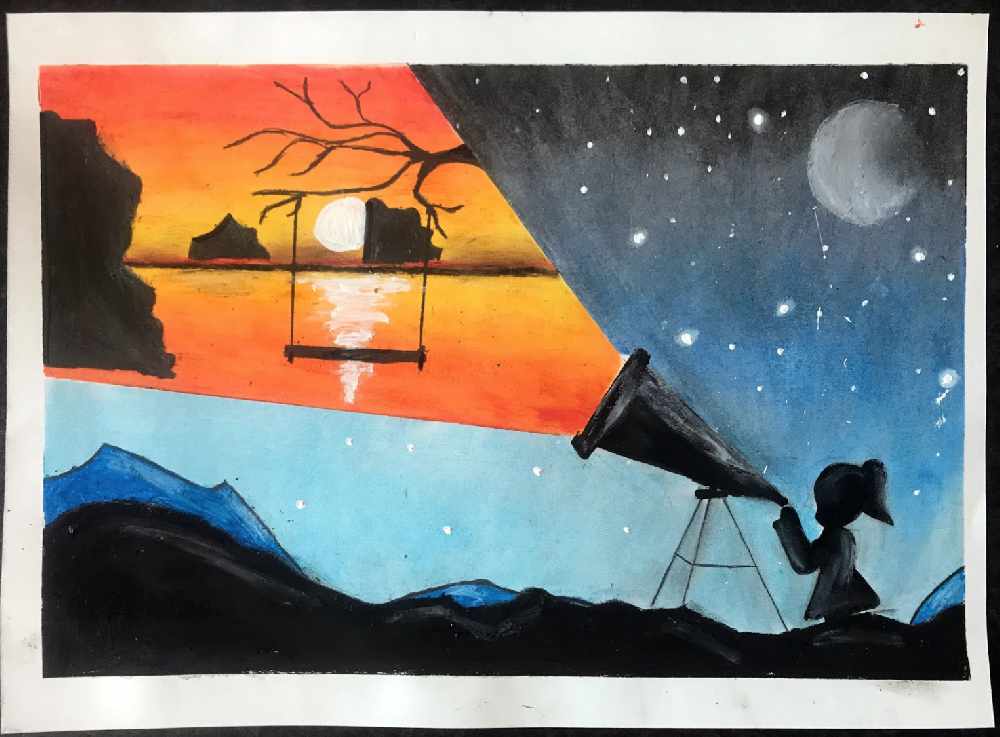 The other shortlisted entries were 'Worker Bee' by Niamh Boyle, 'Derbyshire Sheep' by Emma Myatt, 'Freedom' by Emily Hill, and 'Portrait' by Hattie Melhuish.
Julia Norton, manager of the Wall in the Barn, said: "Last weekend should have been the culmination of a week-long Hadfield Open Art Show but unfortunately the coronavirus has meant that we had to postpone it.
"However, I was determined that we would have a Children's Art Show at the Craft Barn and I'm absolutely thrilled to say that 116 children sent in some fantastic pictures. I would like to thank everyone who entered, Susan May for the wonderful paintbrushes, Sally Mavin and Frank Hamilton for the prizes, and Julie Hesmondhalgh for being such a brilliant judge."
Julia was also sent a message by judge Julie, who said: "Thank you so much for asking me to judge this wonderful exhibition - it was a real privilege. Well done again to everyone who took part. There was so much that made me smile, gaze, think and admire. Stay safe and stay creative."
All of the entries can be found on the Wall in the Barn website at https://www.wallinthebarn.org.uk/2020/05/hadfied-childrens-virtual-art-show.html
The video at the top of the page showcases all of the shortlisted entries, featuring comments from judge Julie Hesmondhalgh.