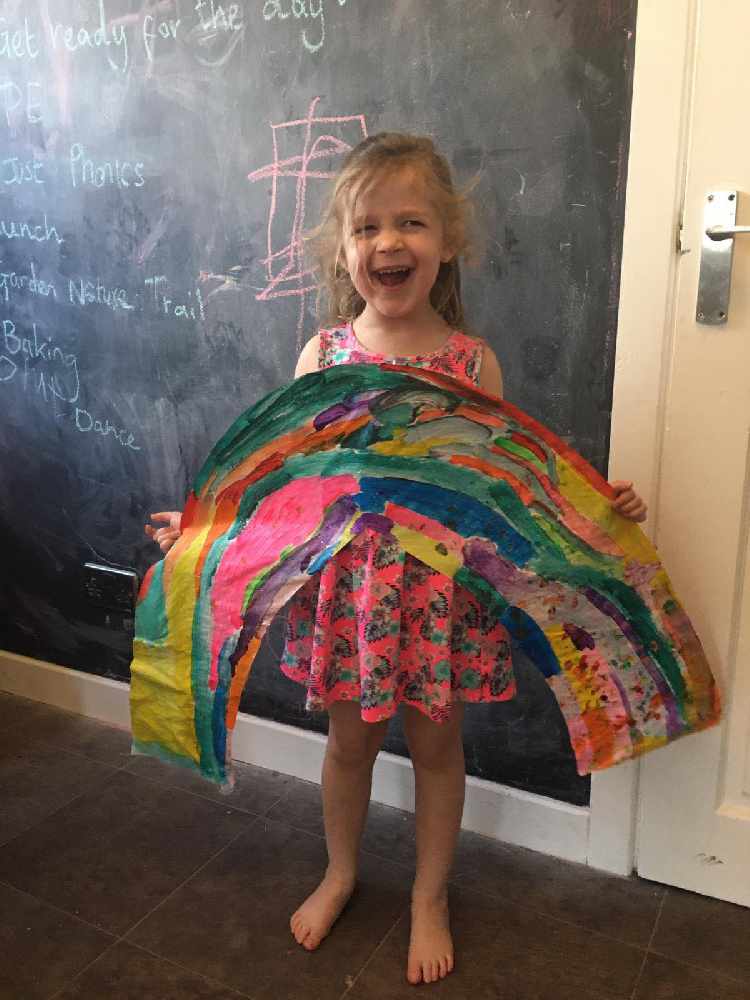 Glossop will be filled with rainbows over the coming weeks thanks to local parents Siobhan Parker and Clare Plant - whose creative idea is set to brighten up the town. 
As schools were called to a government-mandated closure last Friday, which left parents and children alike unsure as to when normality will resume, the two mums came up with a 'Glossop Rainbow Walk' Facebook group, which boomed in just a day.
The group encourages children to make their own rainbows, using whatever materials they can get their hands on and stick them in their window for others to spot.
"We both know each other from school, as we're on the PTA at St James' Primary and came up with the idea after seeing something similar shared on Facebook in America," explained Siobhan.
"It's about filling our neighbourhoods with rainbows and doing something creative and joyful.
"We now have a Google Map where people have shared the rainbows they've made and it can be logged with a little icon - making a trail!"
The group, which was made early last Thursday morning and has garnered a whopping 1,200 likes over the past week, is packed with families posting their lovingly crafted rainbows of all different shapes and sizes on the page.
From window paintings, collages and even rainbow-shaped spots out and about, the Facebook group is awash with colour - even local businesses are set to join in by brightening their shopfronts, too.
"It just sums up what a great community we have in Glossop, with lovely, artistic people," Siobhan added.
If you'd like to join the Rainbow Walk, you can find the group on Facebook.
Main image:
PICTURE THIS: Sammy with two of the rainbow pictures.