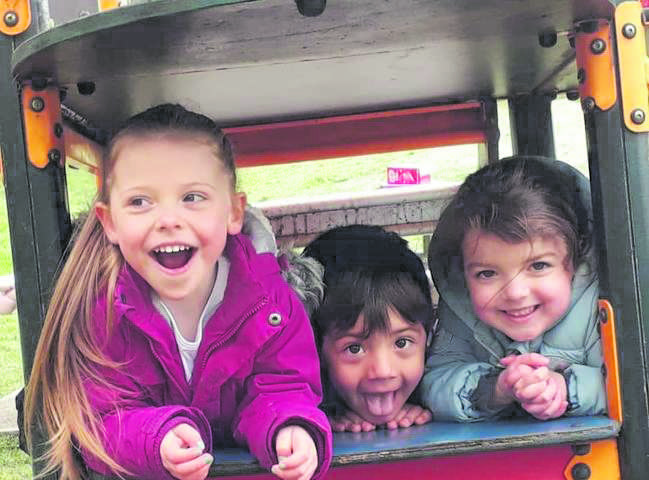 Lots of fun was had as the communities of Hadfield and Padfield enjoyed a socially-distanced Easter treasure hunt at Bankswood Park.
It was organised by community group Hadfield and Padfield People's Entertainment (H.A.P.P.E.) which has seen its Facebook page grow hugely since it began in May last year and a committee was formed back in January.
The hunt was held on Good Friday, Saturday and Easter Sunday - with more than 110 children taking part over the three days.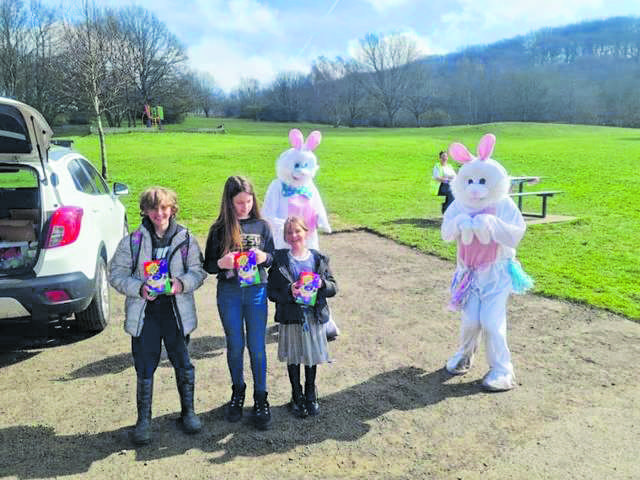 Strict time slots of five children per 30 minutes were in place to ensure Covid protocols were adhered to and organisers said it 'worked like a dream.'
The children followed the bunny feet and signs to each treasure spot, where they found a sign with a letter on. There were six treasure areas and the children had to unscramble the letters found for the magic word to receive an Easter egg at the end.
A spokesperson for H.A.P.P.E. said: "Everyone followed social distancing and families were staggered on the hunt. Sanitisers and gloves were donated by Ollie Cross and Gillian Cox from Hadfield Coming Together.
"All treasures were ready wrapped for hygiene. Extra thanks to Ollie for also volunteering on Saturday.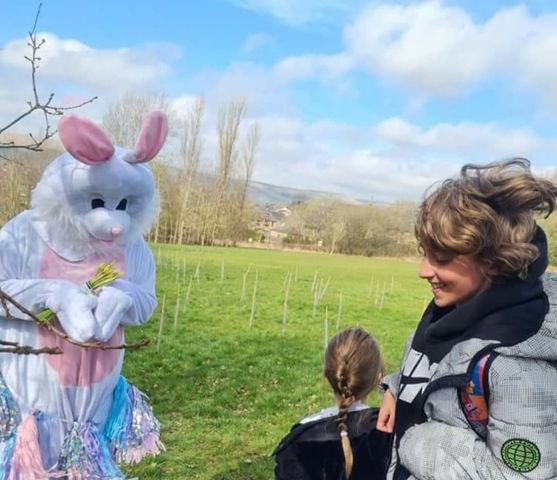 "We would like to thank everyone mentioned here for their support and helping us bring so many excited children a fun time. Egg donations were from Massey and Sons Basements and Construction, Christine Clarke at Tesco Glossop, Ollie and Gillian at Bellies not Bins and Kathy Ford at Temple Spa. The Bureau had given our community group funding, which bought all the treasure treats and extra eggs and local company MGFnTFBITZ who kindly purchased our two Easter bunny outfits.
"It was a complete success with so much positive feedback."
Padfield borough councillor Ollie Cross said the treasure hunt was 'very well organised' and the safety measures in place were 'second to none'.
He said: "It was really encouraging to hear plenty of positive feedback from parents and pleasing to see the children thoroughly enjoy themselves. The Easter Bunnies, Bobsy and Fifi, were extremely popular, and every child got treated to an Easter egg after they had completed the treasure hunt and figured out the magic word.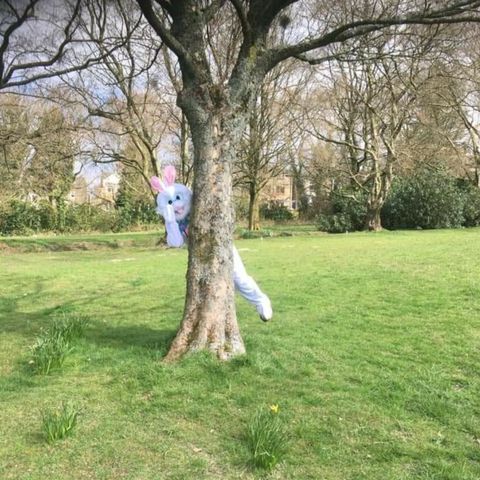 "A big thank you to Sandy, Vicki, Ruth, Sophie, Jaimie et al for taking the time to organise this fun-filled community event. Your amazing commitment, hard work and selflessness has helped ensure it has been a resounding success."