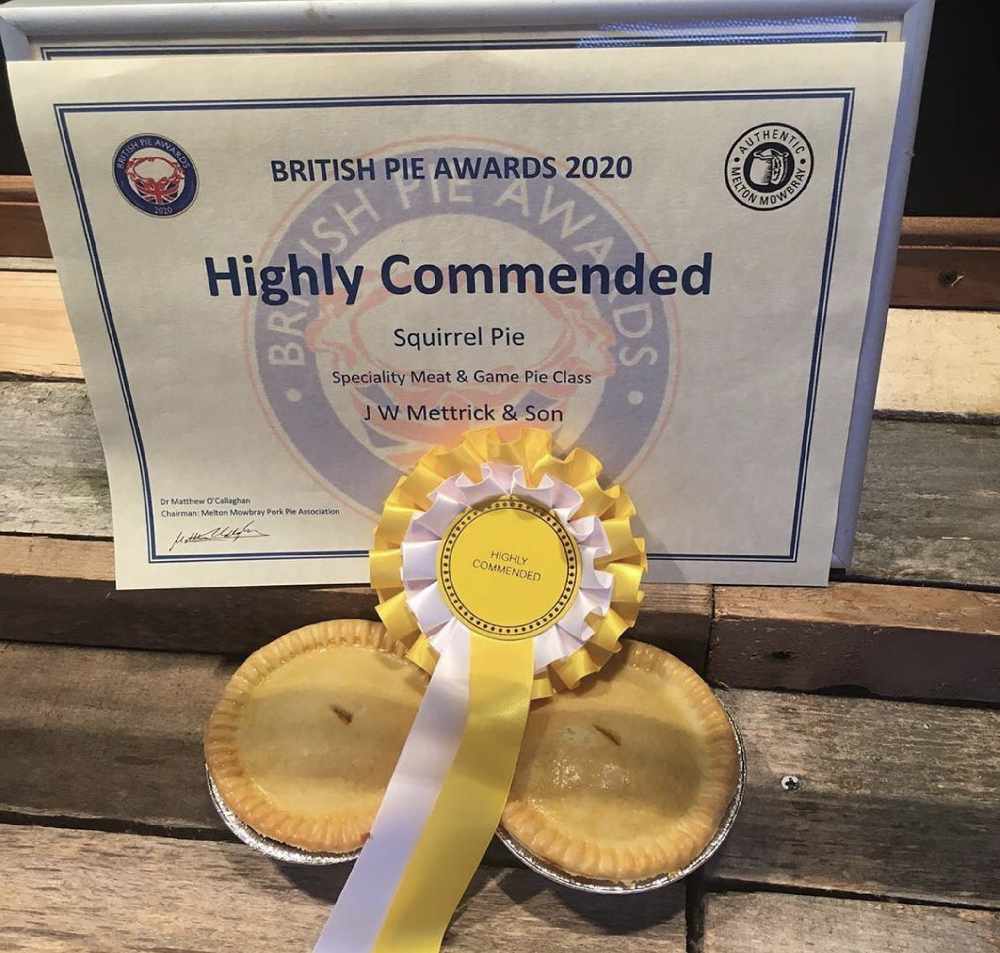 JW Mettrick & Son took home a Highly Commended Award with their famous Squirrel Pie at the 12th British Pie Awards last week.
The Awards marked the grand crescendo of British Pie Week, which is celebrated from the 2nd to the 8th March 2020 - with the hotly contested pie-athon celebrating the heritage of the dish.
Close to 900 pies were entered by a whopping 160 professional bakers, butchers and chefs from across the UK, with local family butchers JW Mettrick & Son competing alongside top cooking stars.
The team entered three pies to be considered in the final, including their new 'Tongue in Cheek' Pie, last year's winning Large Pork Pie and of course, their Squirrel Pie.
British Pie Awards organiser Dr Matthew O'Callaghan said:
"For the past 12 years, we've judged well over 9,000 pies since the Awards were first founded in 2009. During that time the quality and range of pies submitted have increased significantly; a tribute to the craft and skills of the British piemaker.
"It goes without saying that the British Pie Awards would not be what they are today without our many judges, sponsors, volunteers and – of course – all the piemakers. Congratulations to all who took home awards and we look forward to seeing you next year."
For further information on the British Pie Awards, visit www.britishpieawards.co.uk and follow @britishpies on Twitter.