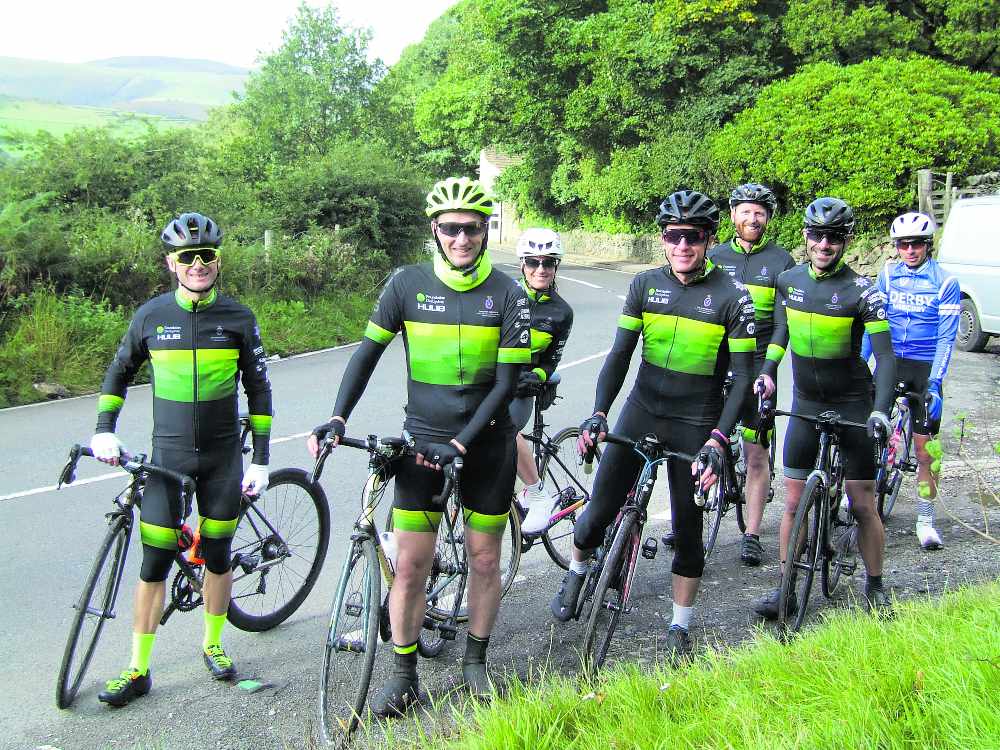 A hearty breakfast in Glossop was just what Lord Burlington and his team needed with the Snake Pass to climb.
They arrived in the town around 9am on Saturday following a five-hour 60 mile bike ride from Sudbury.
Ahead of them lay journey's end 145 miles away and the slog to Snake Summit in the way.
Lord Burlington and his team had planned to ride around Derbyshire's county boundary in Match.
The cash-raiser for Foundation Derbyshire however was postponed because of the Covid-19 lockdown.
Six months later after breakfast in Glossop Cafeteria, they caught up with the Chronicle ready to tackle one of the High Peak's highest hills.
Lord Burlington, Derbyshire's most recent former High Sheriff, is a keen cyclist and 12 hours later was crossing the finishing line.
Thanking people for their support along the way, he said: "I have been overwhelmed by the support from donors and well-wishers.
"As I cycled around the county, it gave me time to reflect on all the amazing work that Foundation Derbyshire is doing throughout every village and town, and just how vital the voluntary sector is in society today - especially in this time of such uncertainty.
"I want to thank the incredible team of cyclists I rode with and our support team en route - Bob Smith, Julian Mack and Tommo Thompson."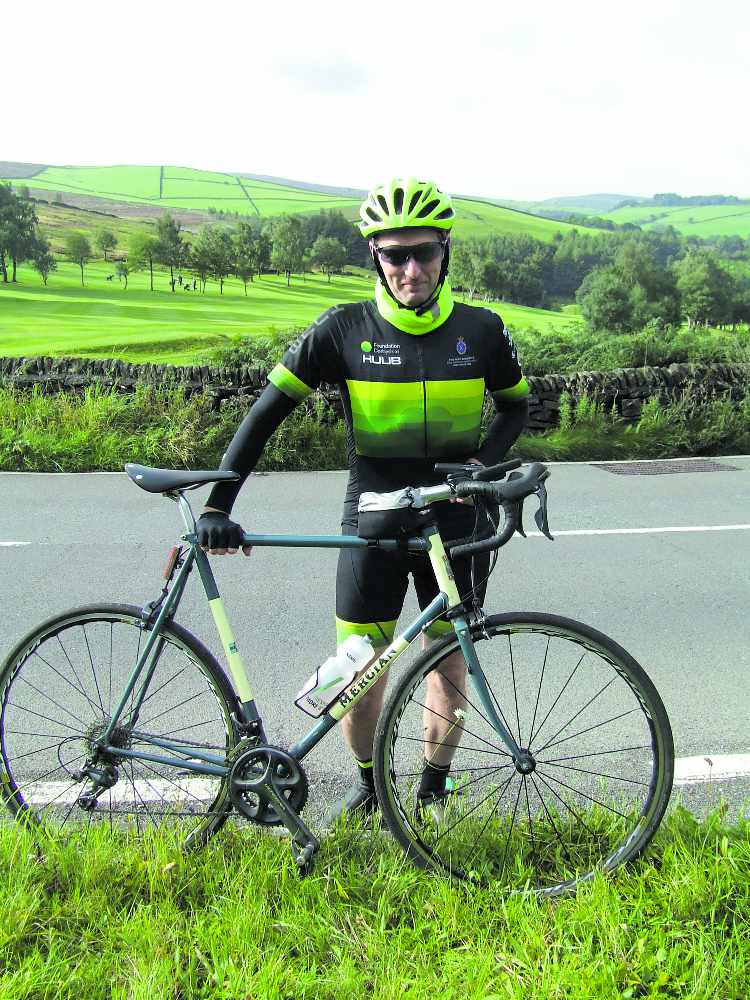 PEDAL POWER: Lord Burlington on his bike ride.
Since it was established in 1996, Foundation Derbyshire had made £16m in grants across the county. It recently established a Coronavirus Response Fund to support community groups and organisations working to tackle the impact of the coronavirus in Derbyshire.
Foundation Derbyshire is distributing funds on behalf of both the National Emergencies Trust and Derbyshire County Council, as part of the Coronavirus Response Fund.
Lord Burlington was joined by a team of experienced cyclists with strong Derbyshire connections: Alison Fovargue, Michael Kirkland, Assistant Chief Constable Paul Gibson of Derbyshire Constabulary, Professor Andy Hooton of the University of Derby and world record-breaking endurance cyclist and mental health campaigner, Leigh Timmis.
During the 208 miles the team ascended over 4,500m/14,585ft of vertical ascent just over half the height of Mount Everest.
Foundation Derbyshire's Chief Executive Rachael Grime added: "This was a Herculean undertaking and we are delighted and humbled that Lord Burlington and his fellow cyclists supported us in this way.
"Over 23 years, we have distributed over £16m to voluntary groups and organisations, but there is still much to do. There are many ways to support the bike ride, from making donations (justgiving.com/campaign/RideAroundDerbyshire) to becoming a Foundation Friend or spreading the word. We hope people will be inspired to get involved and help us."
Main image:
A LORD'S CHALLENGE: Fuelled by a Glossop breakfast Lord Burlington (front centre) and his team take a break for a Chronicle photograph before tackling the Snake Pass.