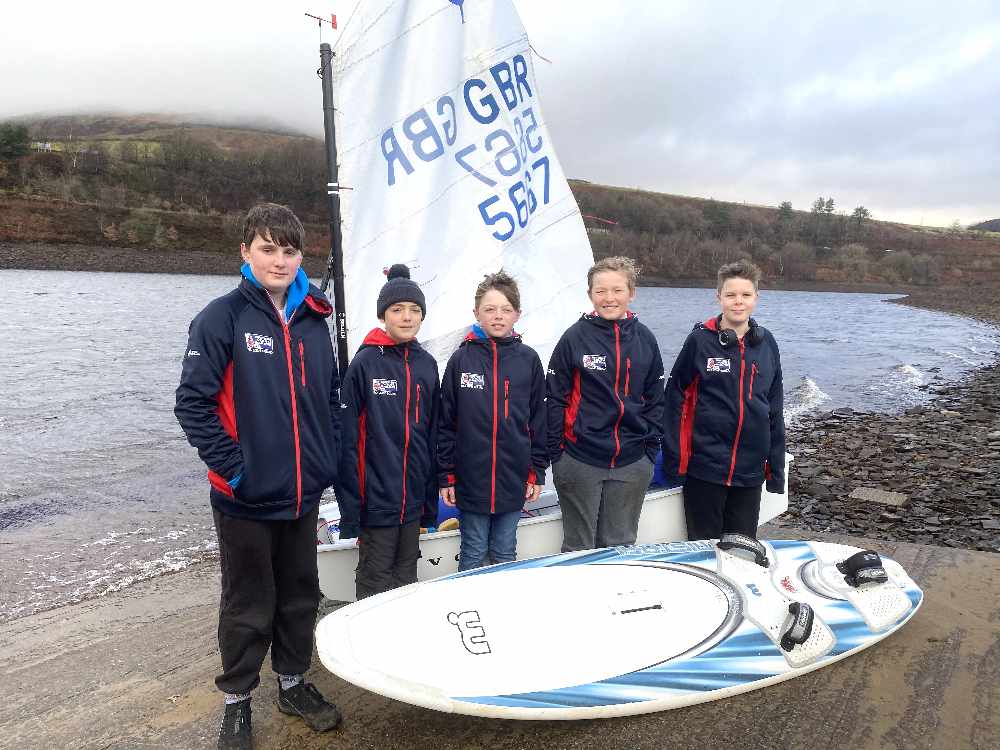 Six Glossop Sailing Club youngsters have launched on the pathway to fulfilling an Olympic dream after being selected for key training squads run by the sport's national governing body, the RYA.
In the year the British Sailing Team's elite will represent TeamGB at the Tokyo 2020 Games, Glossop's next generation of potential World Class dinghy sailors and windsurfers have been chosen to train as part of the regional RYA Zone Squad programme, considered the first rung on the ladder to Olympic Classes sailing.
Eddy Reid, Jacob Bennett and Sebastian Smith are in the Midlands Optimist Zone squad - the Optimist being the boat in which Sir Ben Ainslie began his illustrious career - Arlo Turner is in the Topper squad and Drew Smitham and Jack Rathburn are part of the Techno windsurfing squad.
Jack is also training with the Techno 293 UK Development Squad (UKDS), which focuses on preparation for, amongst other events, the Techno European Championships in Marseille in April. Glossop has always been well represented in the RYA's windsurfing squads, but to have six youngsters selected across the different boat and windsurfing classes is something of a club best.
Richard Smith, Glossop SC Commodore, said: "It's a real boost for the club to have so many talented young sailors coming through, not only for their own aspirations but for what they give back to the club too. Whatever level they take their sailing to, the personal benefits they gain from being involved in the sport, such as confidence, independence, determination, communication and teamwork, will stay with them for life and help them at school and beyond.
"The club has been involved in the RYA's grassroots programme, OnBoard, for a few years, encouraging more local youngsters to discover the many wellbeing and character benefits of sailing and windsurfing. Now our more experienced junior sailors assist in training sessions for beginners and are fantastic role models.
"What I love so much about our Zone Squad juniors is they support each other across the classes and are pleased for each other's progress. It would be wonderful to see some of them competing on the World's biggest stages in the future, but it will be equally wonderful to see them all growing up with a lifelong love of the being on the water and a passion to give something back."
Due to the number of Glossop sailors in the squad, the club will host the Midlands Optimist Zone Squad training on 7-8 March. The potential of the club's youngsters has been previously recognised with both Jack and Arlo benefitting from exclusive use of their own new windsurfing board and Topper dinghy thanks to a partnership between the John Merricks Sailing Trust (JMST) and RYA OnBoard.