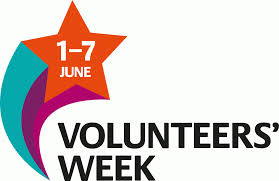 This week would traditionally be Volunteers' Week in the UK – a week in which we celebrate the volunteers who give so much to our communities.
Due to the coronavirus pandemic, it is not possible of course to go ahead with many of the events and promotions held to celebrate the invaluable work of volunteers around this time.
So instead of the traditional celebration, the week is being used to say a big 'Thank You' to all the people who've volunteered at this extraordinary time.
Locally, The Bureau in Glossop has written an open letter (pictured below) to their volunteers to explain how valued they are.
It read: "As we begin National Volunteers' Week, we wanted to shout about how much we appreciate you. You provide so much to your community... Reassuring weekly phone calls to those who need them. Reliable regular shopping trips. Sociable, chatty dog walks to help people take their whirring minds off things. Gentle car rides to nerve-wracking hospital appointments and importantly, a friendly face to come out to.
"We have brilliant volunteers all year round, but when lockdown hit, the staff at The Bureau were blown away by the influx of people reaching out to us to offer help and support to those who are alone, isolated and in need. You helped us immensely in our efforts to continue to support our community - we didn't have to leave anyone behind.
"As lockdown begins to ease, we will not forget your efforts, and hope to maintain the energy that the community showed. We hope that you find the experience enriching, fulfilling and rewarding. We hope that you feel the much-deserved boost to your wellbeing after helping someone out.
"We wouldn't be able to function as an organisation without your enormously kind offers of help. To each and every one of our wonderful volunteers, past, present and future, you are invaluable. Thank you from everyone at The Bureau!"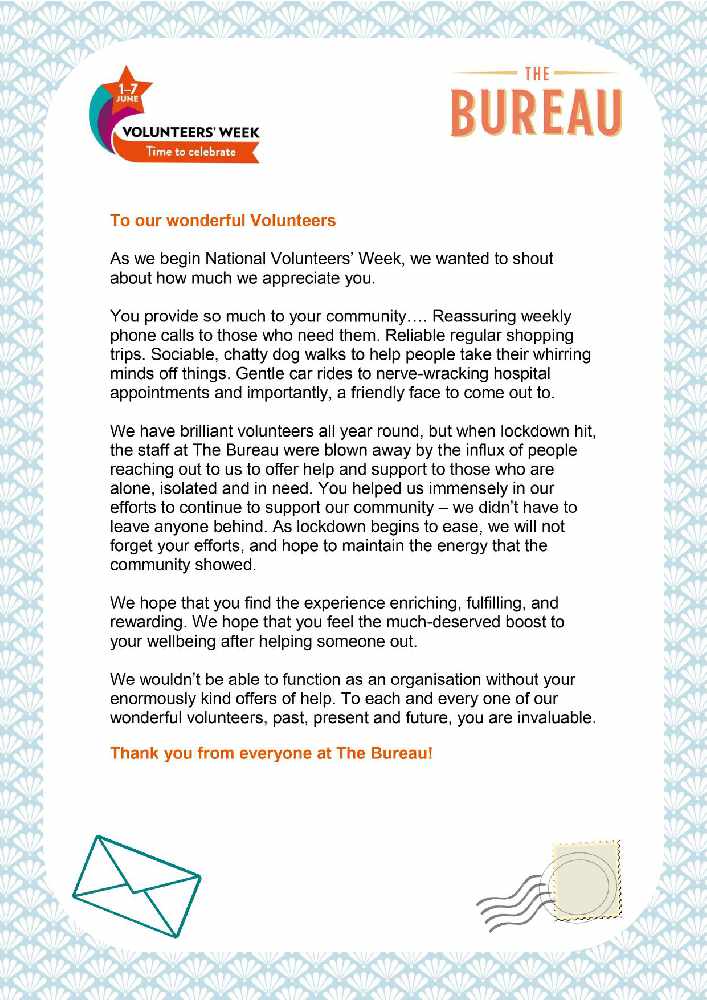 Meanwhile, High Peak Community and Voluntary Support (CVS) - based in Whaley Bridge - has publicly thanked all of its volunteers for all of their support.
The charity said: "It's #VolunteersWeek so we'd like to take this opportunity to say thank you to all the incredible volunteers that have supported High Peak CVS and those that are part of groups across the High Peak.
"Now more than ever the importance of the voluntary sector has never been clearer and we are proud to meet and work with inspirational volunteers every single day. Thank you for everything that you do."
Elsewhere, Blythe House Hospicecare also took the opportunity to say a huge thank you to their more than 250 volunteers who help to keep the Chapel-based hospice running.
The hospice said: "This week is Volunteers' Week, and we are taking the time to say a huge THANK YOU to our incredible, dedicated and passionate team of over 250 volunteers who play a vital role in keeping the doors at Blythe House firmly open and services free to access to everyone who needs them."
CEO Janet Dunphy commented: "The lockdown has brought its own stresses and problems. The fear and anxiety levels have been huge. Our volunteers have picked up prescriptions, taken people to appointments where they could, collected shopping, made socially distant visits, and hundreds and hundreds of phone calls, to combat both the illness and the anxiety.
"I could not be more proud to be associated with our volunteers. They have been 'Here to Help'. Thank you is not enough. I do thank you, I also admire, respect and feel proud to work with you."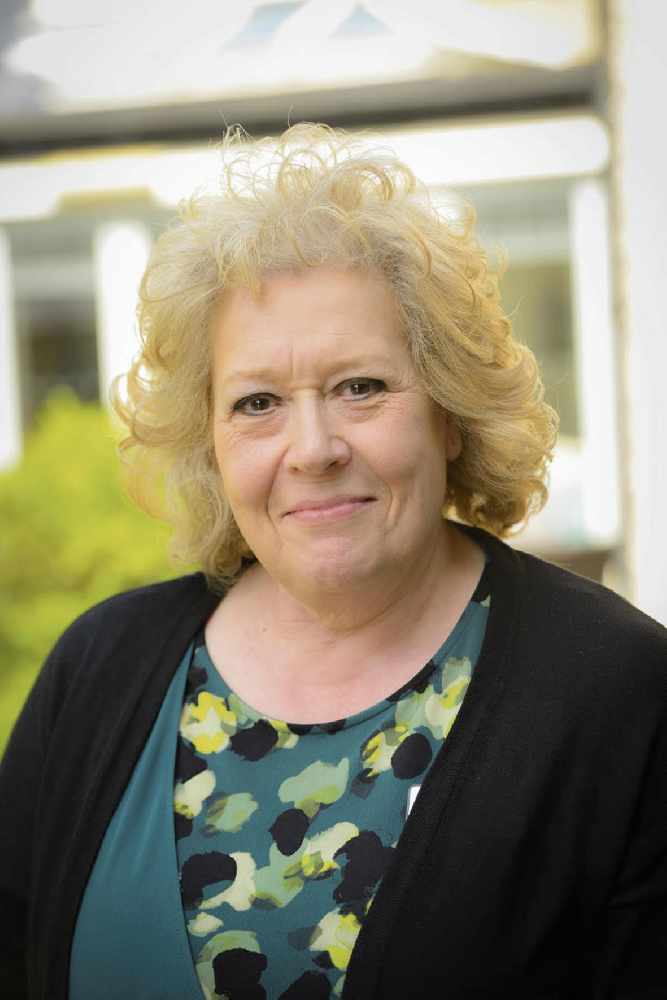 Janet Dunphy, CEO of Blythe House Hospice
A similar message was echoed to those who have helped Connex Community Support in Buxton, who also paid tribute to people who have signed up to be a volunteer during the coronavirus crisis.
The group said: "During these uncertain times, we feel it is more important than ever to say thank you to all our volunteers and also to all those who volunteer with other groups and organisations within the communities we work within.
"Many people during this crisis have become volunteers for the first time, and we know that many of them will continue to volunteer after lock down.
Thank you all for your generosity and kindness."
Derbyshire County Council is sending a huge thank you to all those residents who volunteer and make such a difference to their local communities –showing true Derbyshire Spirit.
Leader of Derbyshire County Council, Councillor Barry Lewis, said: "Volunteers are always at the heart of our communities and during this pandemic their role has been crucial. I am humbled to see the numbers of people who have rallied to join our community response unit or set up their own local activities.
"The stories we're sharing through our Derbyshire Spirit campaign show creativity, inspiration, resilience and kindness. We have a wonderful sense of community in this county and it's never been more evident.
"During Volunteer Week I want to thank those who have volunteered tirelessly for years in our communities, along with people who have recently joined the ranks. Speaking to many volunteers I hear time and time again how important and rewarding it has been to them to get involved and feel that they are doing something to help.
"Once we emerge from the coronavirus pandemic I feel our communities will have been strengthened even further by the work of all our volunteers. All our volunteers, and organisations including the Community Volunteer Service and the Community Trust will be critical to Derbyshire's recovery."
Meanwhile, High Peak Mayor Cllr Ed Kelly (pictured below) and borough council leader Anthony Mckeown are also taking this opportunity to say a huge thank you to everyone who selflessly gives their time to help others.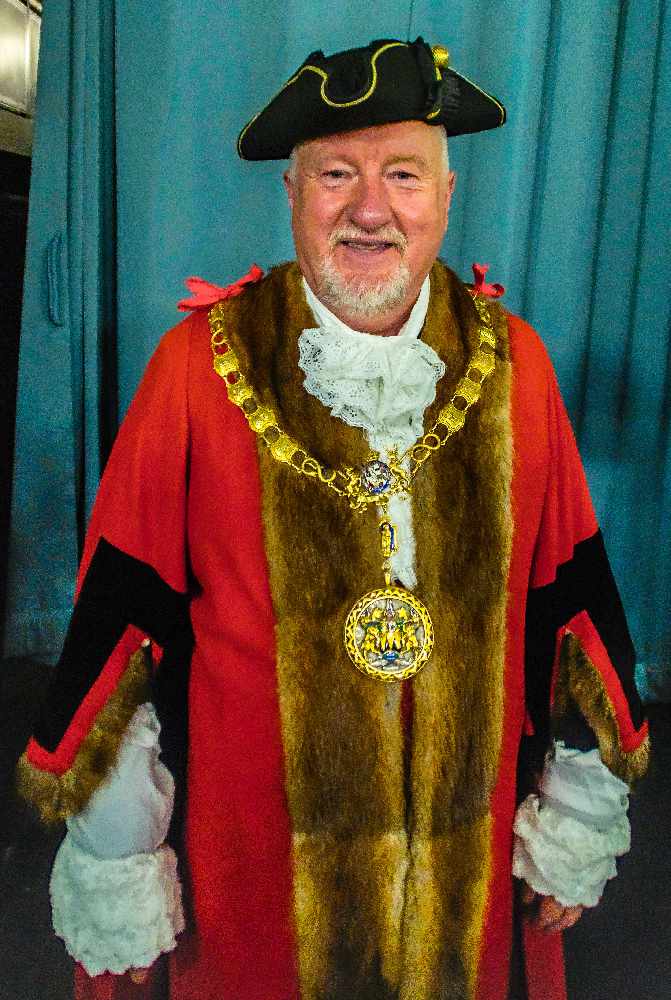 The Mayor, Cllr Kelly, said: "The Coronavirus situation has affected all of us in some way but, for me, one of the biggest positives to come out of it is how so many people have responded to the crisis and their willingness to help others in difficult times.
"We all value the people working in the NHS, care staff and the key workers who have kept essential services going during this unprecedented period and it is right that we offer our gratitude to them.
"But I also want to shine a spotlight on the people who are often overlooked but who we could not cope without. The countless acts of kindness and neighbourly spirit together with the bravery and resilience of people across the High Peak has been simply inspiring and I want to say a sincere thank you to all of you for all you have done and continue to do."
Council Leader, Cllr Mckeown, added his own tribute: "Volunteers' Week is an annual event to highlight the enormous impact our volunteers make day in, day out.
"This year, with the impact of Covid-19, we have even more volunteers to thank with individuals and groups doing everything from checking on their neighbours and making sure the most vulnerable have the food and medicines they need, to being a much-welcomed, friendly voice on the telephone. Our care and support for each other has been truly humbling.
"Together with the Mayor, I want to say an enormous thank you to those heroes across the High Peak who give up their time to help others. You are the lifeblood of our Borough and we genuinely appreciate all you do – it does not go unrecognised."
Elsewhere, Glossop Loves - a new local community initiative aiming to highlight what we love about Glossop - is asking people to share their acts of kindness as part of their new Community Spirit month.
In celebration of Volunteers week, and as a way to kick start our new Community Spirit month, we are sharing our acts of kindness!

Tell us about something kind you have done for someone, or something kind someone did for you. #community #glossop #volunteerweek #communityspirit pic.twitter.com/9Cxk4G4jbf

— Glossop Loves (@GlossopLoves) June 2, 2020
The initiative is working jointly with The Bureau, Derbyshire County Council, High Peak Borough Council, and NHS Tameside & Glossop Integrated Care Foundation Trust.
Meanwhile, local mental health charity Tameside, Oldham and Glossop Mind is also paying tribute to their volunteers.
As it's Volunteers' Week we wanted to say a big thank you to all our wonderful volunteers who dedicate time to supporting people. From front line counselling support and early intervention work to bake sales and sky dives! It helps massively. #KindnessMatters #VolunteersWeek2020 pic.twitter.com/6Rwp856BKe

— Tameside, Oldham & Glossop Mind (@TOGMind) June 2, 2020
Glossopdale Foodbank has also said a massive thank you to all of their volunteers who help to keep vulnerable people in the local community fed.
In a Facebook post, it said: "A huge THANK YOU to all the wonderful volunteers of Glossopdale Foodbank. Without their consistent tremendous committment and passion to the foodbank, the Foodbank would not be able to operate and local vulnerable people would not receive the support that the Foodbank provides."
Derbyshire Police's Cadet leaders have also released a video to say thank you to all of their groups, thanking them for doing their bit over the last 11 weeks as we live with new socially distanced guidelines, and for their work every other week of the year where they all do them proud.
If you would like to give a shout out to a volunteer you know during Volunteers' Week, get in touch with us here: https://www.questmedianetwork.co.uk/contact-us/