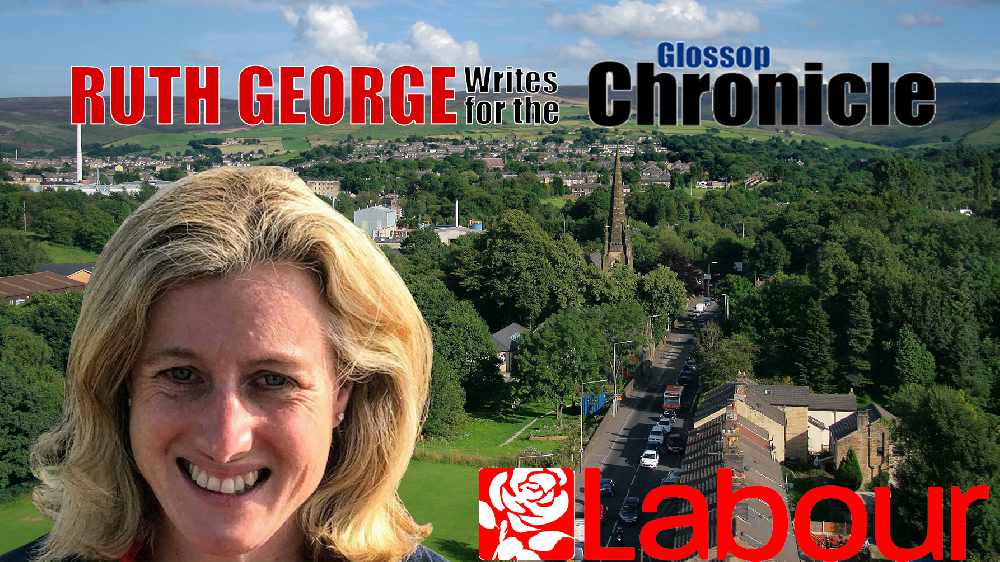 High Peak MP Ruth George writes about the latest situation with Brexit in her Glossop Chronicle column this week.
As we enter the final four weeks before the deadline to leave the European Union, no one knows what will happen in the next month, or the consequences for people and businesses.
Whatever outcome you wish to see, this is no way to run a country.
Yet it seems to have been a deliberate tactic from Boris Johnson, who has only just presented a proposal for a deal on a 'take it or leave it' basis, with very little time to agree details before the EU summit.
Anyone would think that our Prime Minister wanted us to leave without a deal - the scenario he has admitted will damage our economy and will cost us billions, both now and in the future.
Originally, Boris Johnson claimed the chances of us leaving without a deal were "a million to one," more recently he said they were "roughly even". Now those odds are shortening more.
These are the language and actions of someone gambling with our country's future and that's not a responsible way for any government to act.
Very few institutions thrive on uncertainty. The vast majority of businesses find it time-consuming, expensive and highly stressful to try to anticipate all the problems of leaving without a deal, especially when they don't know whether it will happen or not.
Only 'Hedge Fund' managers who gamble on the future of our currency and our largest companies thrive on uncertainty. The former Chancellor and Boris Johnson's own sister have pointed out that they donated huge sums - first to the 'Leave' campaign and then to Boris Johnson's leadership bid - and are now betting that our currency will fall and our large companies will lose out.
Unfortunately Hedge Funds affect us all. When the value of the pound falls, the price of imported goods in our shops goes up and it's much more expensive to travel. Our companies are affected even more. Thomas Cook eventually couldn't cope with the falls in the pound that made British companies uncompetitive and holidays abroad more expensive.
Kier - the company which does the engineering work on Toddbrook Dam has seen hedge funds bet heavily against it. If our large companies that we rely on are threatened by speculators looking to make a fast buck, then we can all lose.
That's why I continue to try to prevent us leaving the EU without a deal, in spite of Boris Johnson's incendiary language and implied threats.
Thank you to everyone who has offered me support in these difficult times. It's not easy, but the good sense and strength of people in High Peak give me strength and hope that we can find a sensible way forward that benefits us all, not just a few.