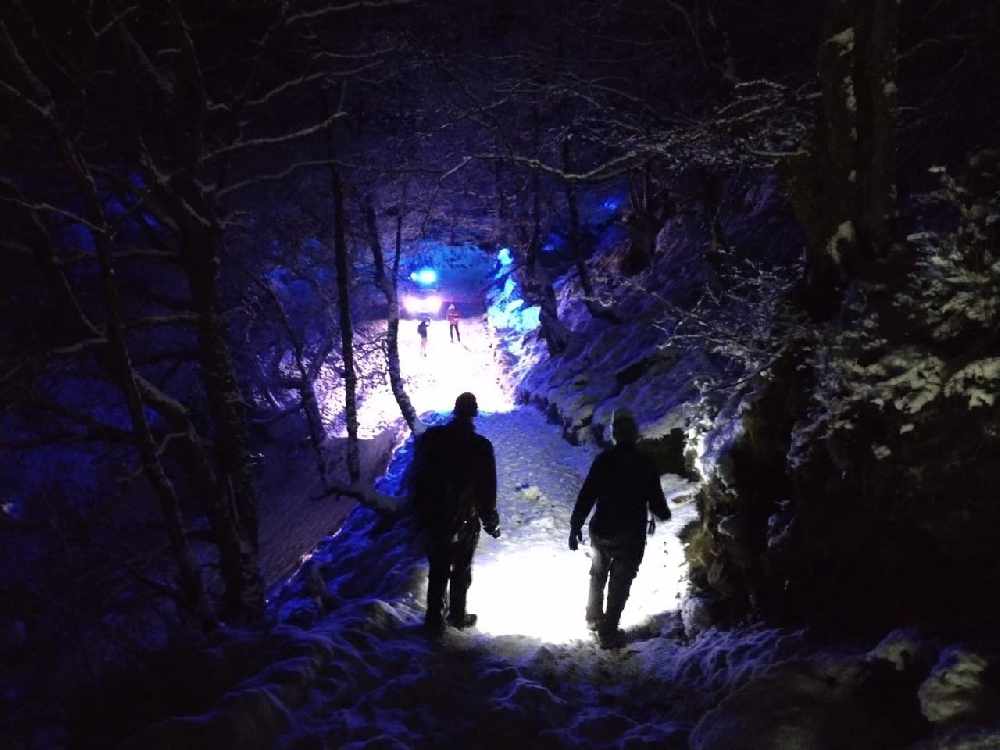 Glossop Mountain Rescue Team had to contend with darkness and thick snow when a couple became disorientated and lost during a walk on Bleaklow.
The drama began at 5.30pm on Saturday (2 January) when the man and woman made the emergency call.
The pair had set off earlier in the day from the Black Clough area. Due to challenging conditions and fading light they became disoriented and called for assistance.
A team spokesman said: "With the aid of phone finder they were located near to Bleaklow Stones.
"We sent hill parties in from Near Black Clough, Torside Clough and Snake Summit.
"Despite difficult conditions the two were quickly intercepted by the team and walked back down Near Black Clough to their car."
The team stood down around 8.15pm.
It was the second time in two days that the team had been called out.
The new year for them had started at 9.30pm on Friday when two men reported themselves lost while returning from the B-29 aircraft wreck on Higher Shelfstones.
However when the team reached Snake Summit they found a parked car with the two walkers inside.
It's believed they had not called the team again to say they had managed to walk off the moors.
GMRT are always in need of funds to maintain their around the clock rescues.
To make a donation to the team visit https://www.justgiving.com/glossopmrt
Main image:
WHITE OUT: Glossop Mountain Rescue Team members search for the walkers.