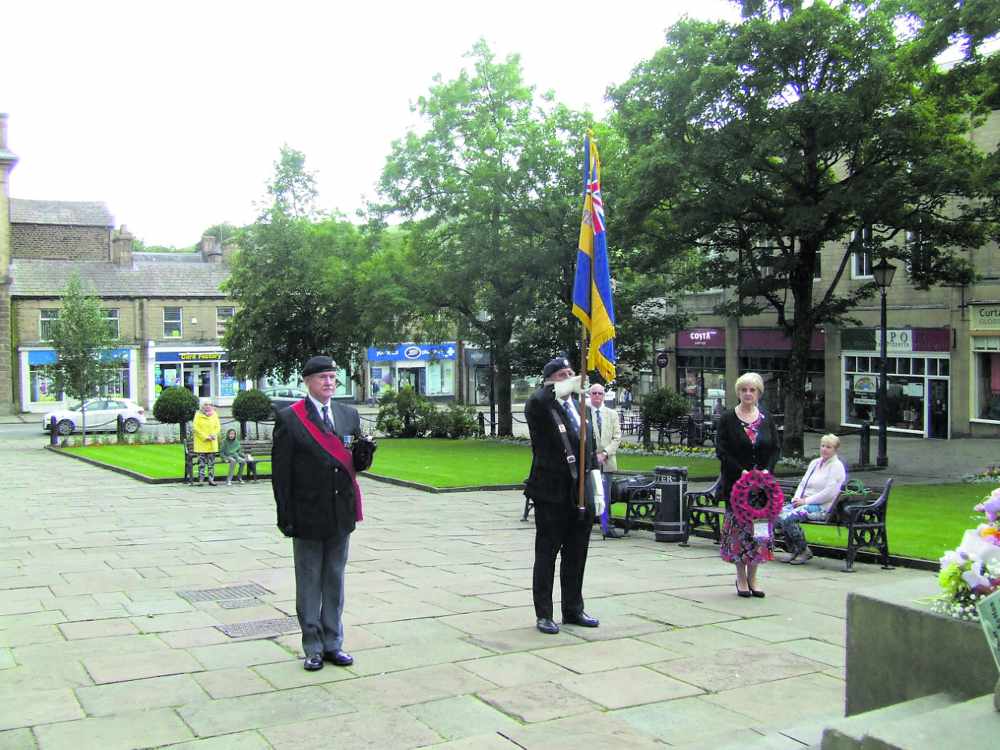 Glossop Royal British Legion members remembered the 'Forgotten Army' as the 75th anniversary of VJ Day came around.
But what was officially the end of the Second World War on August 15, 1945, was virtually ignored by most people.
Last Saturday - VJ Day - a handful of local men met for two minutes of silent tribute around the Norfolk Square War Memorial.
It was the same at 11am on Sunday as another few gathered for the legion's official tribute.
The lack of visible support on Saturday surprised and saddened old soldier Richard Costello.
The 86-year-old, who took his dog Mucker to the cenotaph, said: "I thought there would be more here. I was disappointed, very upset and disgusted. Just where were our councillors?"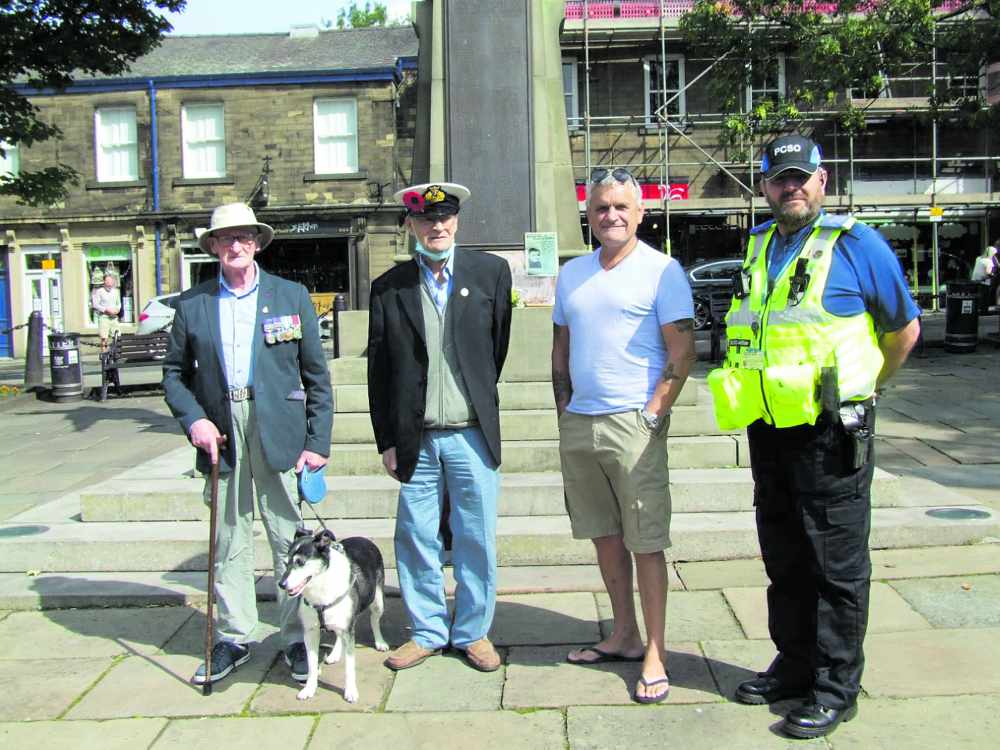 MARKING THE 75th: Pictured in front of Glossop War Memorial on Saturday are (left to right) former jungle warfare fighter Richard Costello and his dog Mucker, John Halton who served in the Merchant Navy, George Smith ex-Parachute Regiment and PCSO Brian Buller.
The 75th anniversary of VE Day was celebrated widely and locally, but not VJ Day although it was a pivotal part of the war.
It was left to ex-Merchant Navy veteran John Halton last Saturday and Royal British Legion parade marshall David Halligan on Sunday, to read the Kohoma Epitaph to the fallen: "When you go home tell them of us and say, for your tomorrow we gave our today."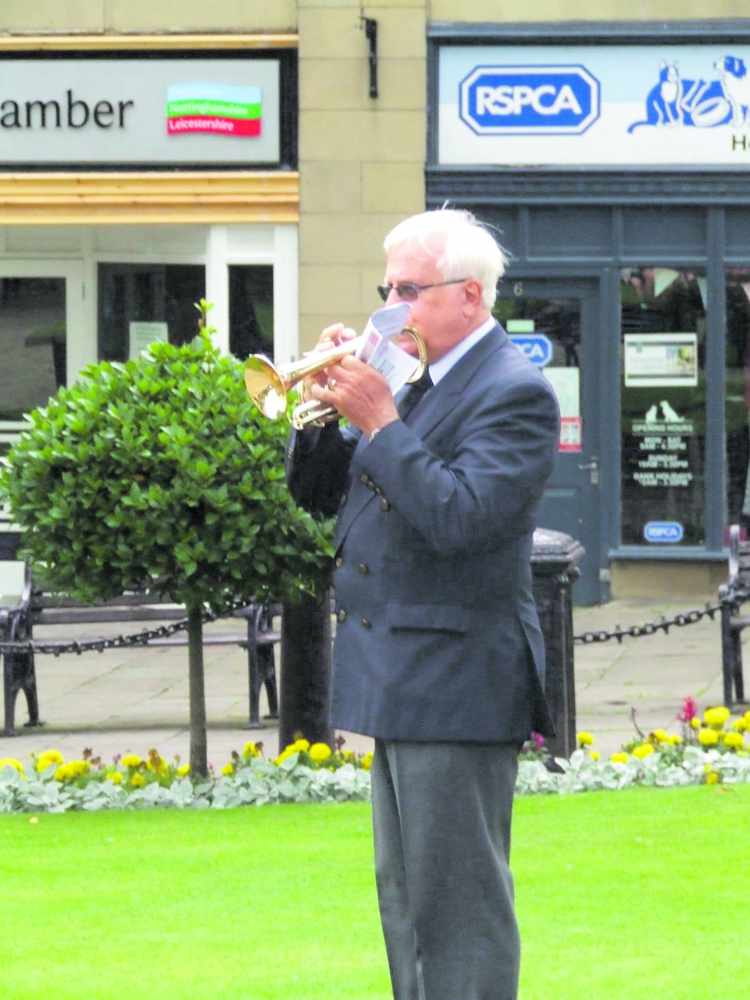 PAYING TRIBUTE: A bugler plays The Last Post
Richard, who lives less than a hundred yards from the square, had a special reason to be paying his own VJ Day tribute.
For four years in the late 1950s and the early 1960s he fought in the Malayan and Borneo jungles with the Rifles Brigade and the Royal Green Jackets.
Richard saw action in the Malaysian-Indonesia 'Confrontation' battling against a force of Chinese terrorists.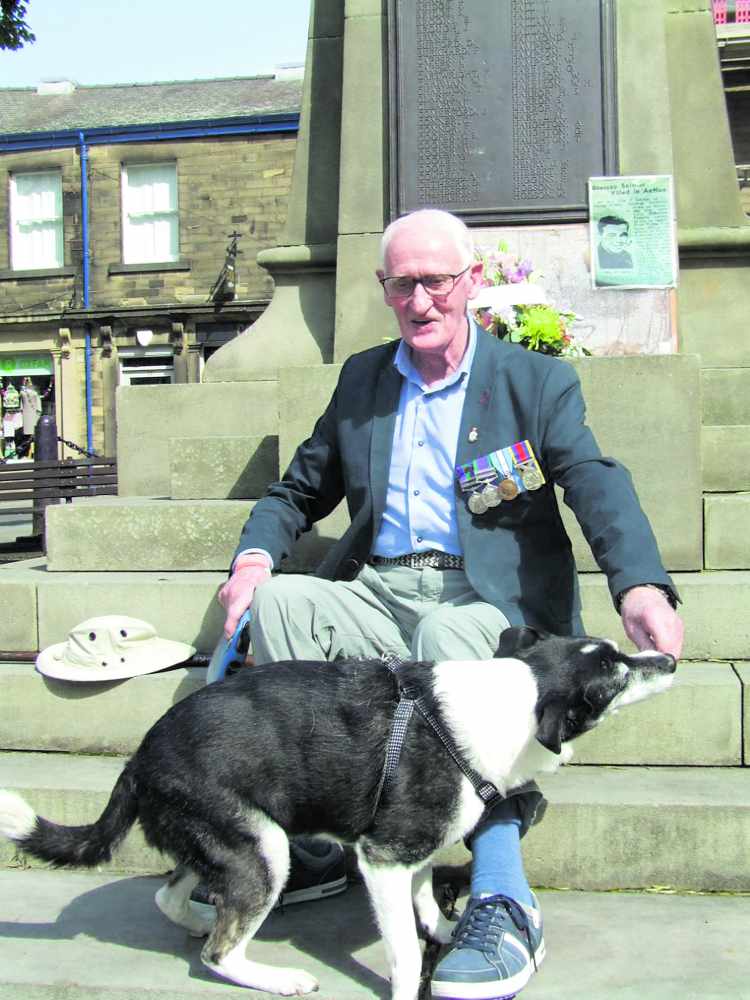 Richard Costello
When that was over he was posted back to Britain, never realising he would soon be back in a jungle. This time in Borneo, fighting to combat the Brunei Rebellion.
He said: "It was hard, with jungle warfare you never knew where the enemy would be. We had to penetrate deep into the jungle.
"We would go out on four man patrols trying to locate them and ambush them.
"It was laying down waiting for the enemy, we were never dry, were either soaked in sweat or wet through from the torrential rain.
"We had small back packs containing our rations, ammunitions and a set of dry clothes which we changed into when we bedded down for the night.....though we knew we would have to change back into the wet ones the next morning.
"But we had learned a lot from when our troops were fighting the Japanese (in Burma) in the Second World War, so it wasn't that bad.
"We didn't catch malaria, thanks to a tablet called Paludrine we took every day."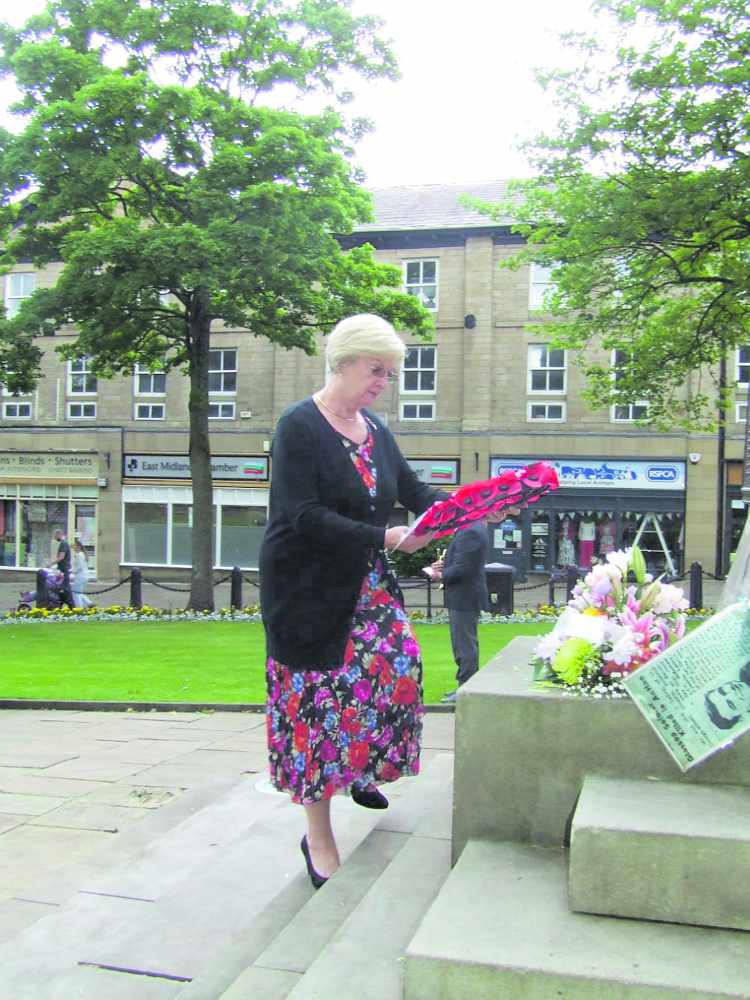 REMEMBERING: Diane Devlin lays a wreath.
Main image:
RAISING THE FLAG: Parade marshal David Halligan, standard bearer Charlie Devlin and Diane Devlin who laid the wreath.