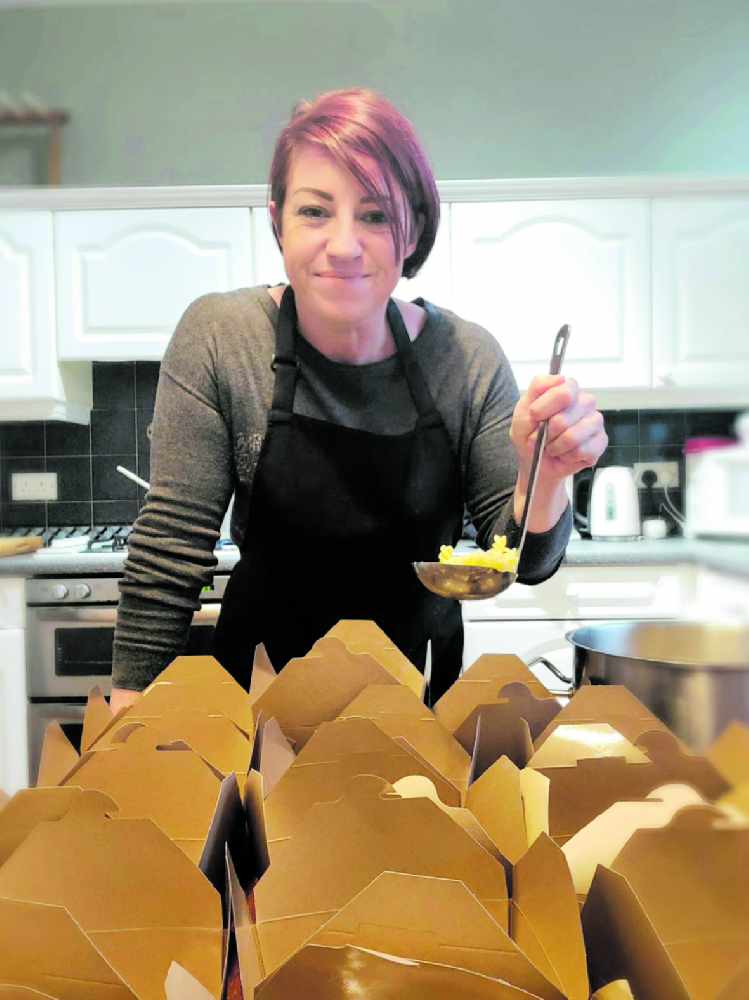 A Gamesley school has praised the Glossop community for pulling together during hard times after helping its families during the half-term break.
Chloe Sammarco, business officer at All Saints and St Margaret's CVA, said it resulted in St Margaret's pupils receiving packed meals during the holidays.
Chloe told the Chronicle: "A parent from All Saints CVA, Andy King, a member of Old Glossop Cricket Club, joined forces with players, supporters, volunteers and a local business named 'I'll Do Tea.'
"Together they raised money to fund packed lunches and dinners for the local community throughout half-term.
"Because of this, we managed to get over 75 per cent of children two free meals a day last week, which our PTA chairman Andrew Cartwright kindly agreed to deliver to parents' houses.
"All the children at St Margaret's have loved the food and we have had some lovely messages from both children and parents to say thanks to 'I'll Do Tea.'"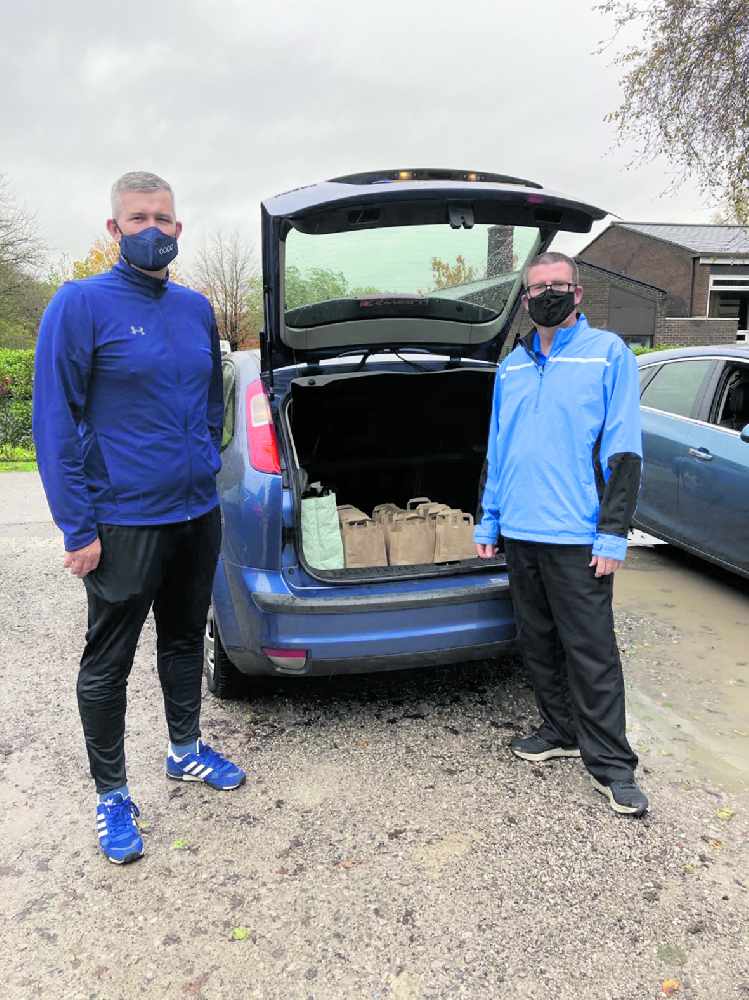 DINNER RUN: Andy King and Andy Cartwright, chair of All Saints and St Margaret's PTA, with another consignment of meals.
Laura Knight Smith, who launched her business 'I'll Do Tea' at the start of lockdown in April, said: "I cook home-made ready meals from scratch in small batches then package and deliver around the Glossopdale area, selling via my Facebook page and website 'www.illdotea.co.uk'.
"I also work as a cook in a school, so when I heard about the government not providing hampers or vouchers for children that would usually receive free school meals in this really tough time we're going through, it really got to me.
"My husband plays cricket for Old Glossop and one of the senior committee members also felt strongly about it.
"He asked the players and club supporters if they wanted to donate something and it really took off.
"We decided to pool our resources and see what we could come up with. We've been able to provide a number of packed lunches and re-heatable meals around the community.
"It's been fantastic to see so many of the local businesses doing the same, at one point we were worried that there wouldn't be enough take-up considering how many companies were willing to help, but luckily we've have been able to support around 190 families this week.
"We've had donations from The Commercial Inn and Tesco which has also helped out.
"We have, however, had enough donations from the generous cricket club supporters that we're also hoping to do something at Christmas.
"It's been a great, if busy, experience!"
Main image:
TASTY: Laura Knight Smith gives one of her dishes the taste test.