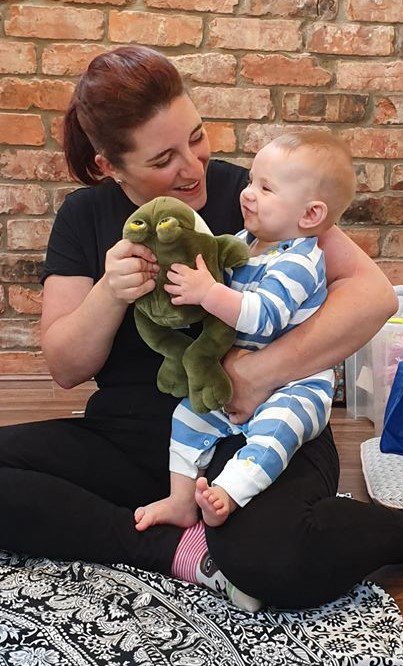 A book all about Glossopdale parents talking openly about their varied experiences during lockdown is helping to raise vital funds for a local charity. 
Anouska Cassells runs bespoke baby massage and toddler classes at The Craft Barn, off Station Road, which have carried on virtually during the coronavirus lockdown.
She asked parents to write letters about their parenting experience over the past few months and was so blown away that she thought they should be shared widely - whilst supporting an important cause.
Anouska said: "The parents attending the classes blew me away with their resilience and I wanted to celebrate this. I asked if anyone would like to write a letter to their child about their parenting experience during lockdown as a keepsake.
"I had 14 parents contribute compelling letters. Every letter is unique, unedited and real to their circumstances. The letters reflect their parenting experiences during lockdown, discussing their wonderful memories and those struggles, encouraging every parent reading to easily relate.
"These have been published into a book and all proceeds are being donated to Crossroads Derbyshire. I thought it would be lovely to celebrate wider and if anyone would like to support the charity, the book can be purchased via Amazon."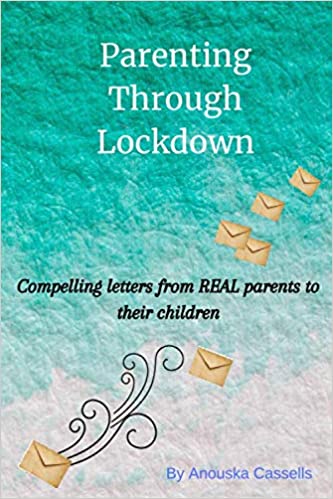 The cover of the book entitled 'Parenting Through Lockdown'
Crossroads Derbyshire, formerly High Peak Women's Aid, offer confidential help and advice for adults, children and young people experiencing domestic violence or domestic abuse.
Explaining why she decided to support them, Anouska said: "It's a wonderful charity, supporting many parents, women, men and children through domestic violence. Even though within the book the parents reflect upon their daily struggles during lockdown, together we have supported and been there for one another - offering advice and a supportive ear.
"My main aim through all of my classes, whether that is virtually or in person, is to help support every parent. Offering them the confidence to love and bond with their child as well as love themselves. As we know during lockdown, domestic violence has reached record levels.
"I wanted to do something to help raise as much money as I could to support those parents that I potentially may not reach usually. The more books that sell, the more we can donate. All of the money made from the book goes direct to the charity each month."
Anouska runs the small bespoke Baby Massage sessions for babies from six weeks old until they are ready for more adventure - as well as other classes - and new members are always welcome.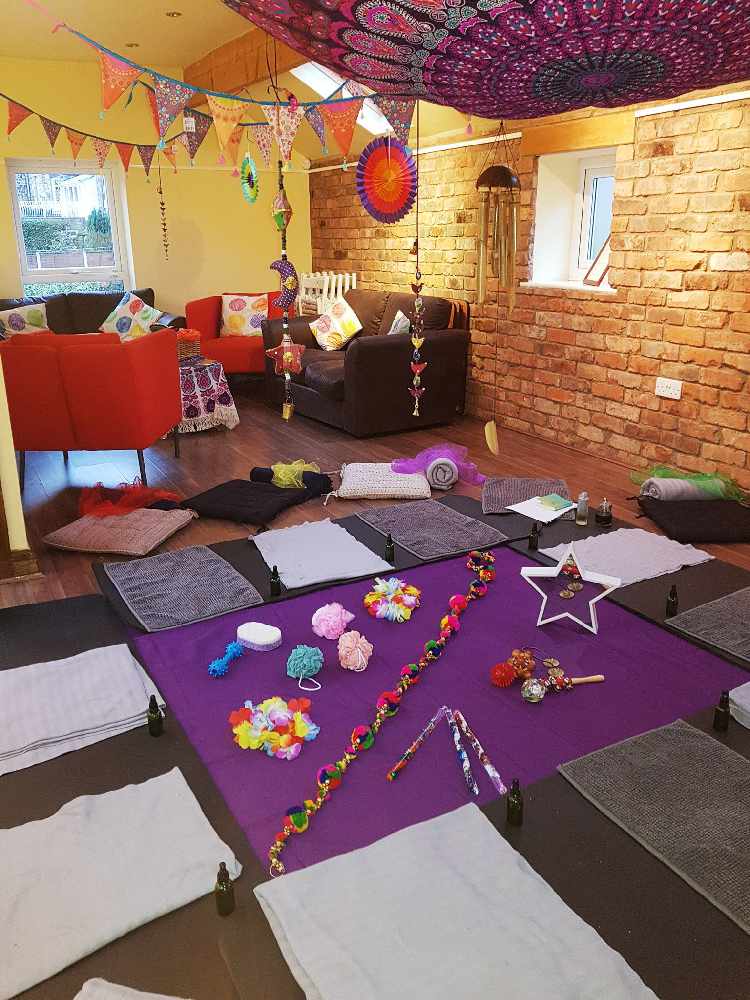 The Craft Barn in Hadfield, where Anouska usually runs her classes from
She added: "We focus on both babies and the parents wellbeing within the classes, ensuring they are peaceful, safe and comforting. I also run Daddy Baby Massage session once a month, allowing the dads the opportunity to spend time just with their baby and build a secure bond through touch.
"Once the babies are on the move and ready for their next adventure, I hold sessions called Rock and Rollers. These are fun, vibrant, energetic and full of excitement.
"I always welcome new parents with open arms. As a new parent you can feel very vulnerable staring a new class. I want to assure any new parent reading this that I will look after you, so please do not worry.
"We can talk beforehand and build up a relationship before starting a class. All the sessions are booked via the following link www.bookwhen.com/aamoretherapy. I also have a Facebook page Amore Therapy - Baby Massage and Relaxation."
The book is called 'Parenting Through Lockdown' and is available on Amazon for £4.99. To get a copy and support Crossroads Derbyshire in the process, visit https://www.amazon.co.uk/dp/B08CM88BS2.
Main image:
Anouska during one of her classes before lockdown.