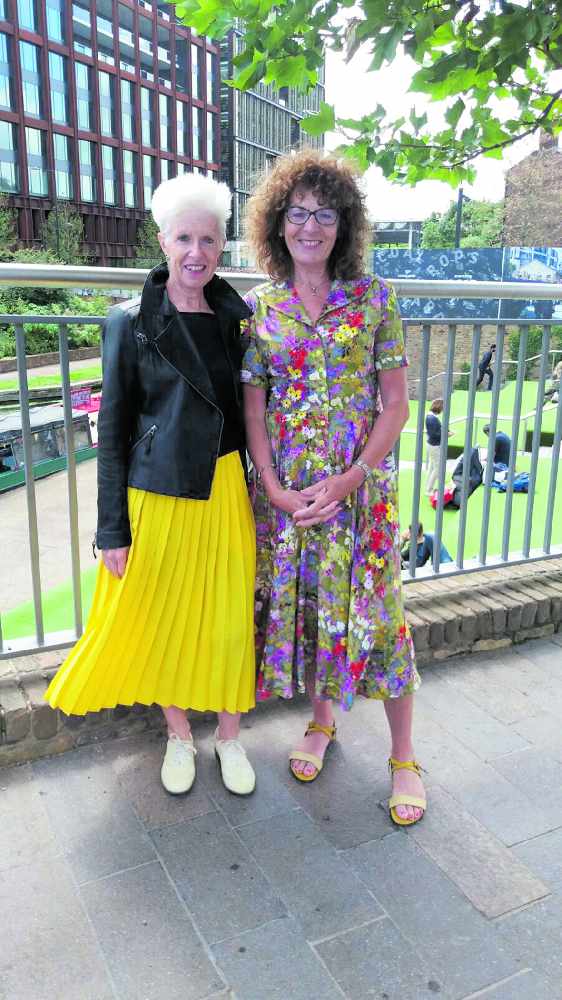 New Mills Fashion Week 'takes to the catwalk' this month to focus on all things fashion in a virtually safe world.
The week is the idea of a group of women in the town who love their clothes but are also concerned about the impact of the fashion industry.
What began as an idea for a single event (a 'slow' fashion show) has exploded into a whole week of fun, discussion and exploration.
All the events throughout the week will be online and free and can be booked through New Mills Fashion Week on Facebook or by emailing newmillsfahionweek@gmail.com.
The week runs from Monday 12 to Friday 16 October, with each event starting at 8pm.
The week kicks off with '100 Years of Buying Clothes', an entertaining illustrated talk by Theadora Fisher who will explore the changes we've seen over the last century.
On October 13 it's 'How Fashion Feels', an interactive session with Ellie Fretwell, exploring fashion influences, discussing fashion models - what role the media plays and more.
On October 14 it gets practical with 'Can we fix it? We sew can', a session about basic mending skills with demonstrations from sewing on a button to turning up a hem.
Then on October 15 is a joint event with Café Transition (Transition New Mills), 'The Real Cost of Clothes' focussing on cheap labour and environmental impact with speakers Gill Scott and Liz Longden talking about who makes our clothes, and in what conditions.
Finally on October 16 there's an 'Alternative Slow Fashion Show', a fun evening sharing photos, videos and maybe even a live glimpse of people's clothing-related makeovers.
All events are free, but the group hopes to raise money for Testimony Tailors, a sewing co-operative run by Rohingya women who survived rape and massacres and are now rebuilding their lives and families in a camp in Bangladesh.
This is a shop with a difference, every item purchased is given to a Rohingya refugee and all profits go directly to the Rohingya refugee women who make the clothes, with a small share allocated to their own sewing co-operative.
For more information see Facebook - search for 'New Mills Fashion Week', or email newmillsfashionweek@gmail.com