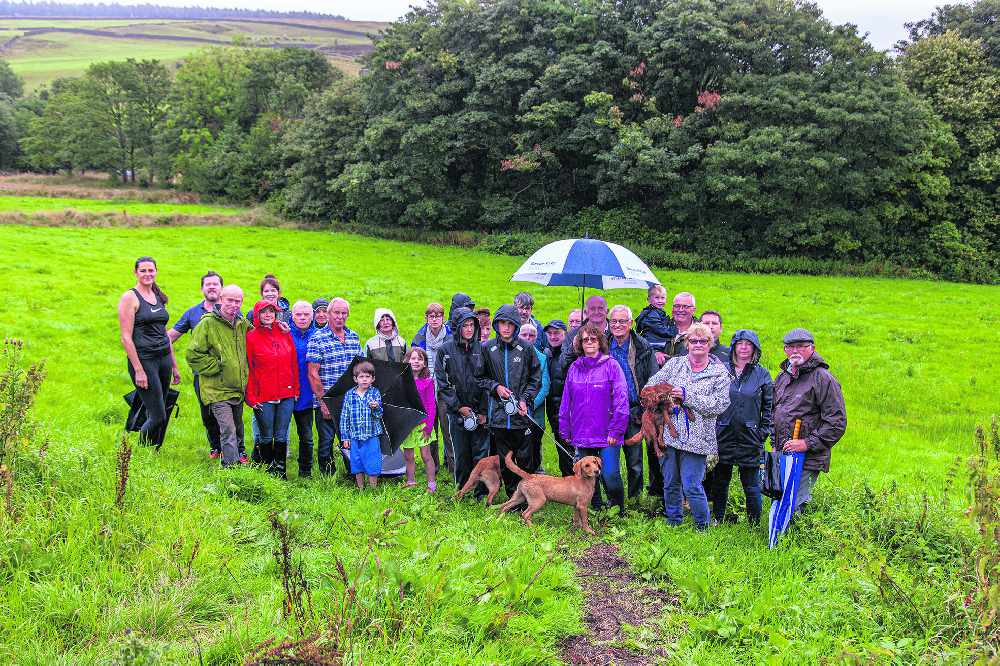 Old Glossop Residents' Association say hundreds of villagers have raised objections about three proposed housing developments.
They claim the homes will "swallow up" areas of the village.
The villagers recently turned out in force to oppose the plans. The proposals in the pipeline include:
- Outline plans from NHS Property Services to demolish the former Shire Hill Hospital buildings on Bute Street and build 41 houses and 36 apartments on the site
- Outline plans by Butterworth Enterprises, St Albans, to build 56 homes on land next to Hawkshead Mill site bordered by Hope Street and Bute Street
- Further details on plans by Mandale Homes, North Yorkshire, to build 30 homes at the Hawskhead Mill site where outline permission has already been granted.
Old Glossop Residents' Association chairman Dave Scanlon said: "I've been staggered by the public response and the passion they feel for saving their village from being gobbled up by developments totally out of character with the conservation area.
"Residents have packed out the meetings we've held in the Queen's Arms, plus the drop-in sessions in Shepley's cafe and the Bull's Head."
Mr Scanlon says there's still time for people to make their feelings known. High Peak Borough Council have extended the deadline for the public to comment on all three applications until 12 September.
He said: "Given the time of year, some residents missed the chance to have their say - now that the deadline's been extended, we'll be holding more drop-in sessions to advise people on how to submit their comments to the planners."
Major concerns raised by local residents about all three proposals include:
- Alleged flooding risk from the overflow from Swineshaw Reservoir
- Access to and from each of the sites given that the streets in Old Glossop are narrow and already struggling to cope with traffic
- An alleged lack of affordable housing available to local people
- The impact on wildlife, particularly protected species such as the brown long eared bat
Mr Scanlon added: "Plans to demolish Shire Hill Hospital have angered people. The site includes a former workhouse building built before the passing of the Poor Law Amendment Act of 1834.
"It's an important piece of local heritage and social history - any plans should incorporate it."
For information on the campaign, go to the OGRA website of oldglossop.org or the Old Glossop Matters Facebook page.