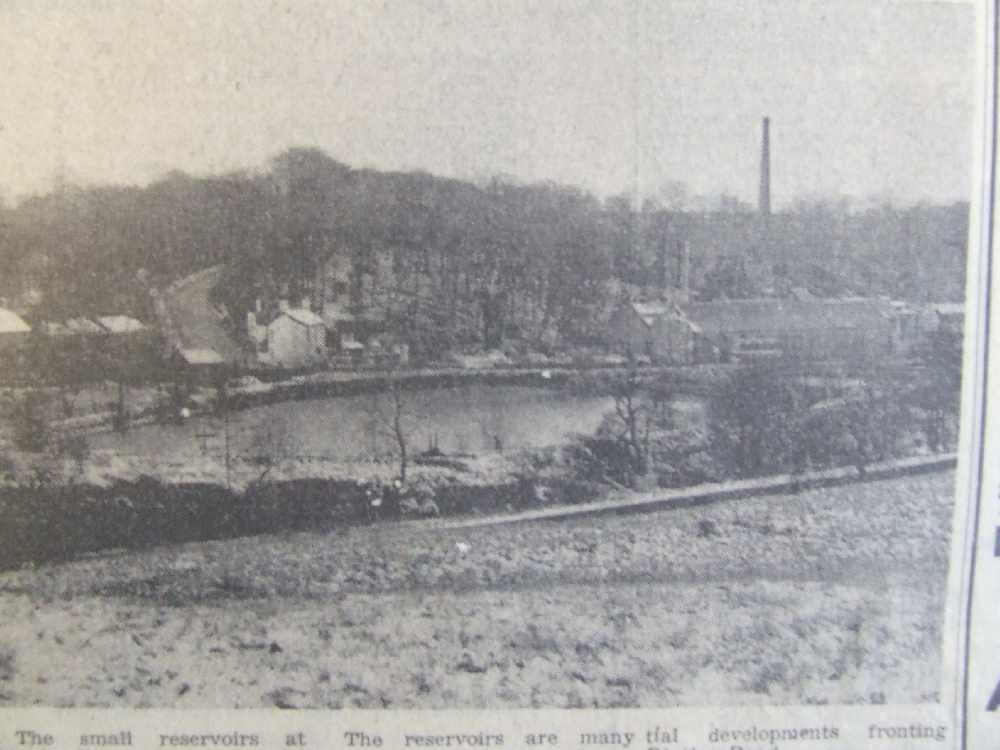 Glossop might have had a motel and a boating lake in the shadow of the towering Dinting Arches.
A developer had approached the town council with probably the most ambitious scheme it had ever been asked to consider.
It involved the reservoirs of the former Dinting Vale Print Works alongside the A57.
The factory had closed in the late 1960s and a few years later a developer had come up with a vision for the future.
One idea was to drain the small mill lodges with the larger one retained and transformed into a landscaped amenity area.
Another suggestion from the developer, who was not named by the council, was draining the big lodge.
This would then be developed with industrial units and homes fronting Dinting Road.
The remainder of the site would be used as a 'recreational area'.
As for the smaller lodges, they would be turned over to boating, with a hotel or motel built nearby.
But it didn't happen.
The scheme was possibly a little too ambitious for the council who rejected it.
But the next time you are travelling by train over the arches why not take a look down on the lodges below and think of just what might have been.