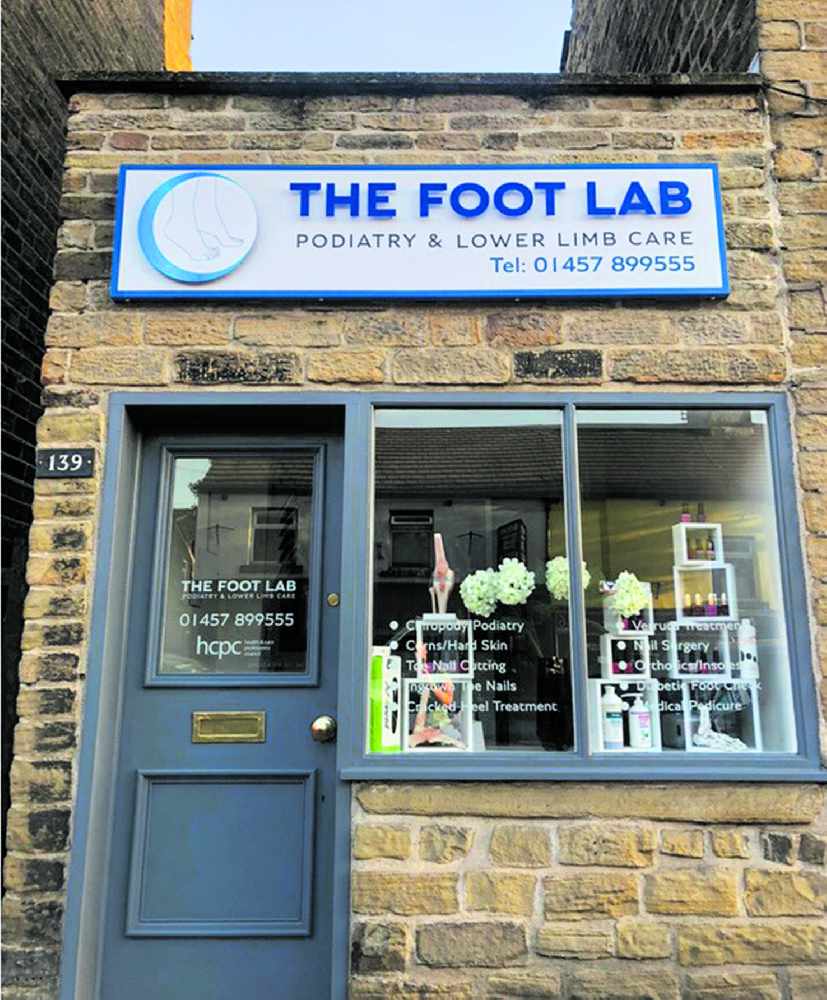 A local girl has realised her dream of opening a private clinic in her home town, having gained a First class honours degree in Podiatry.
The Foot Lab, owned and operated by Gemma Hodgson and her team, has opened its doors on Glossop's busy high street, promising a friendly, relaxed and modern environment - the ultimate in footcare for all the family, young and old.
Having had a long standing career with Bupa, prior to retraining as a Podiatrist and since working in both NHS and Private clinics, she believes her experience teamed with her clinical knowledge ensures the ultimate in footcare experience you can trust.
"We believe The Foot Lab is a little different to an ordinary podiatry clinic," she said.
"We insist that your feet deserve the absolute best. Our services range from the traditional chiropody care; nail cutting, corn removal, cracked heel treatment, ingrown toenail treatments to assistance with heel pain, knee, hip or back injuries, whereby insoles maybe required. Perhaps your feet deserve the ultimate in medical pedicure with an indulgent massage and varnish to finish.
"Whatever your needs you can be sure to put your trust in our expert podiatrists to take care of you.
"We treat feet of all shapes and sizes; men, women and children. If you're unsure whether we can help or what attention your feet might need, please just ask."
The treatment centre is ground floor and accessible to all with plenty of parking nearby.
All their podiatrists are HCPC registered so you are sure to receive the most up to date and relevant care and if you do have a health scheme treatment costs can be claimed back.