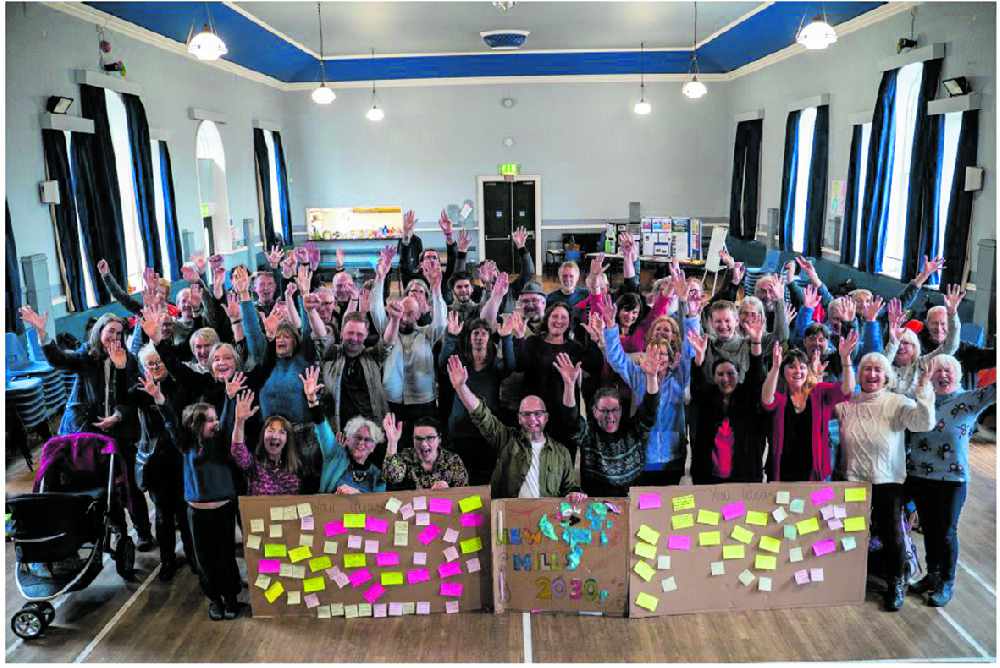 Residents and businesses in New Mills have responded to the Climate Emergency declared by their town council last year by creating a special 'book'.
Called 'The New Mills 2030' and recently released, it spells out targets to achieve in this decade.
Members of Transition New Mills, New Mills Town Council staff and councillors had worked together to host a 'Community Conversation' open to all residents at the town hall prior to the Covid-19 pandemic.
They came up with a document addressing all aspects of New Mills life that residents value, they no longer feel served by, or they consider to be in need of 'repair, restoration or creation.'
It concentrates on transport, economy, waste, mindsets, nature, energy, food and farming, with working groups set up and gathering with a new sense of urgency due to the consequences of the pandemic.
Micro car clubs, circular economic arrangements and local producers, repair services, skill swaps, localised energy generation, a community food hub, wildlife corridors, tree planting and an e-bike scheme, all feature in the New Mills 2030 vision, aimed at creating a legacy of sustainability for the town and its surroundings.
Paul Frost, vice-chair of New Mills Town Council, said: "New Mills Town Council is acutely aware of the challenge our planet is facing and we are keen to play our part in meeting these challenges and improving the situation.
"This Conversation has generated food for thought for all concerned.
"The council shall review this material and consider any future actions it deems appropriate, within scope, and cost effective.
"This will benefit both the current and future generations of our town."
Penny Cristinacce, of Transition New Mills, added: "Our vision is to re-imagine and rebuild our world for a changing climate, and create a resilient, sustainable and ethical future for New Mills. We worked with councillors and staff at the town council to give the people of New Mills the opportunity to create their own vision of our town in 2030.
"Alongside the council, we will work to support individuals, groups and businesses to help make this vision a reality."
Main image:
THINKING AHEAD: New Mills people pictured before the lockdown at the Community Conversation.