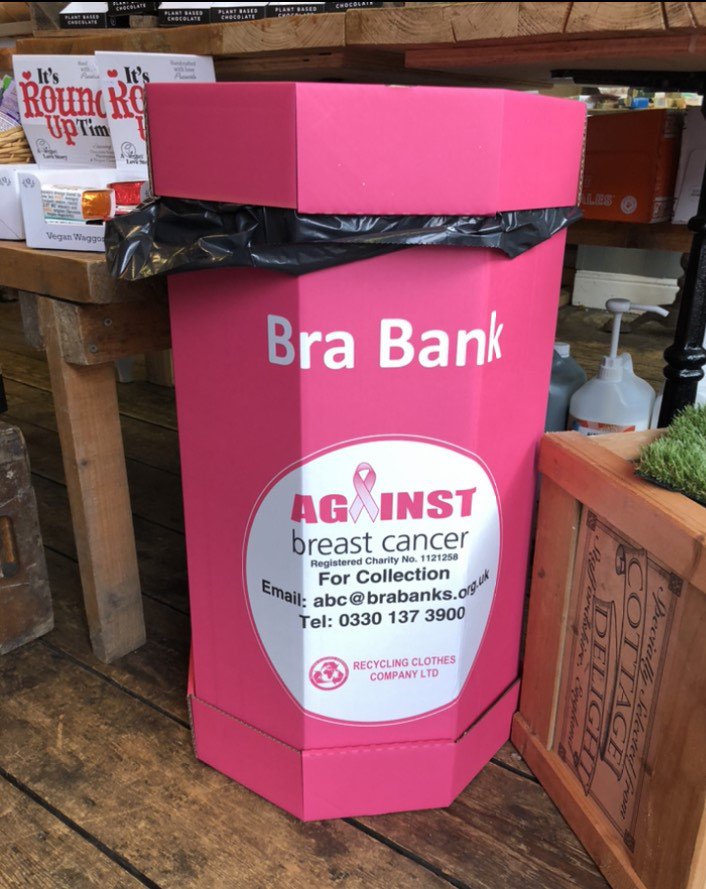 A cafe in the heart of Glossop are collecting bras to fund breast cancer research.
Pepino Deli, on Henry Street, have opened their bra bank where people can donate their pre-owned, pre-loved and new bras.
They will then be sent to developing countries such as Togo, Ghana and Kenya where bras remain too expensive to produce locally.
Successful ventures like this keep many families in developing countries out of poverty whilst providing employment for people at home in the UK. Any bras that are genuinely beyond redemption are dismantled and disposed of properly.
The donations also help to fund 'Against Breast Cancer', who receive £700 for each tonne of bras they collect.
Bras can be placed into the pop-up bin in the shop area of the deli but please place them in a bag before donating.
Vic Nicholas, owner and manager at Pepino Deli, said: "I decided to do this because so many charities are suffering because their drop off points are closed. The charity manager explained that 98% of their bra banks are currently closed due to corona. Hopefully we will help them with their donations."