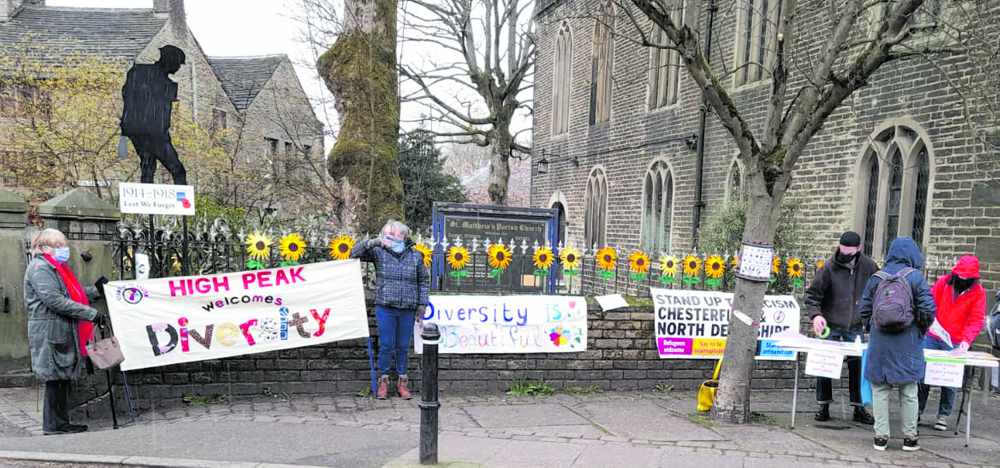 Hayfield people are said to be 'horrified' following an incident of hate crime in the village.
The Chronicle has been told that a swastika was scrawled on the back of the van owned by a Muslim woman, who is described as 'a much loved member of the local community.'
Linda Walker, secretary of High Peak Stand Up To Racism, said: "We decided not to mention who she is in case it encourages any other unpleasant people."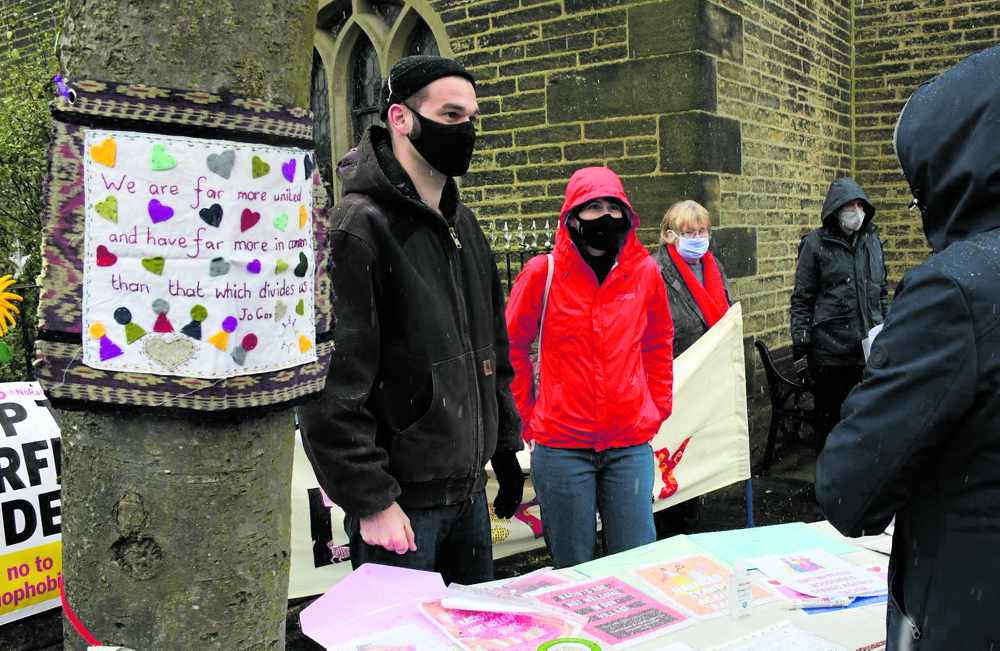 Within hours of the incident, friends, customers and neighbours felt compelled to rally round in support.
Cards of support were delivered, a variety of window posters were made welcoming diversity and rejecting racism and a small gathering in front of the parish church on Saturday morning was visited by dozens of local residents expressing their support and their shock that such a thing should happen in Hayfield.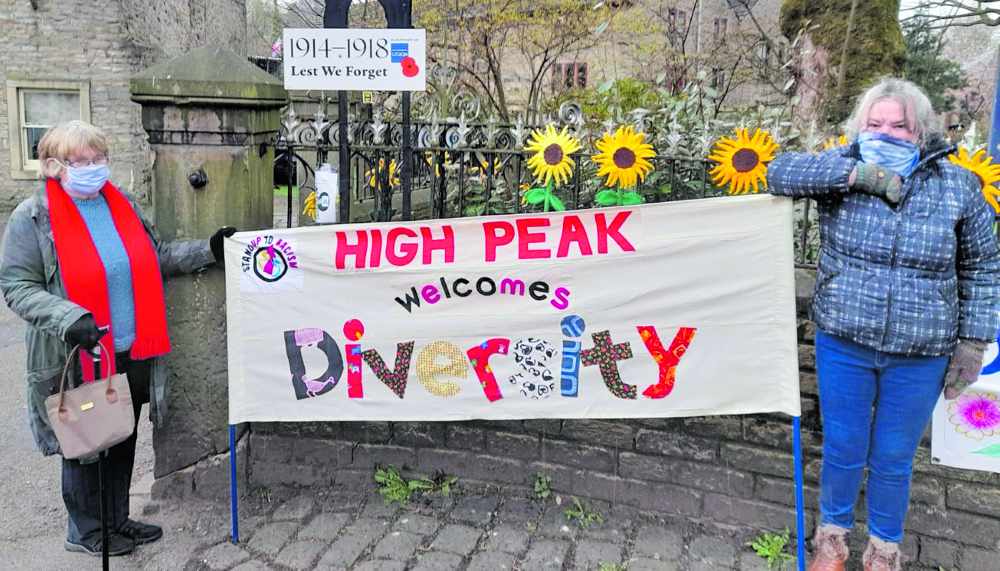 Members of High Peak Stand Up to Racism came from Glossop and New Mills to offer their support, and others came from as far as Buxton and Chesterfield.
Hayfield resident Gill Scott said: "We were delighted with the response.
"Some people were even in tears on Saturday, they were so appalled that anyone in our village would do something so aggressive and distressing."
Meena Senior, another resident, said: "Local people have really come together to say 'No to Racism' and 'Yes to Welcoming Diversity.'
"We realise however that is just the start, prejudices do exist, we all have them and they are hurtful and have no place in society.
"We each need to take responsibility and educate ourselves so that we can create a more tolerant and kind world," she added.