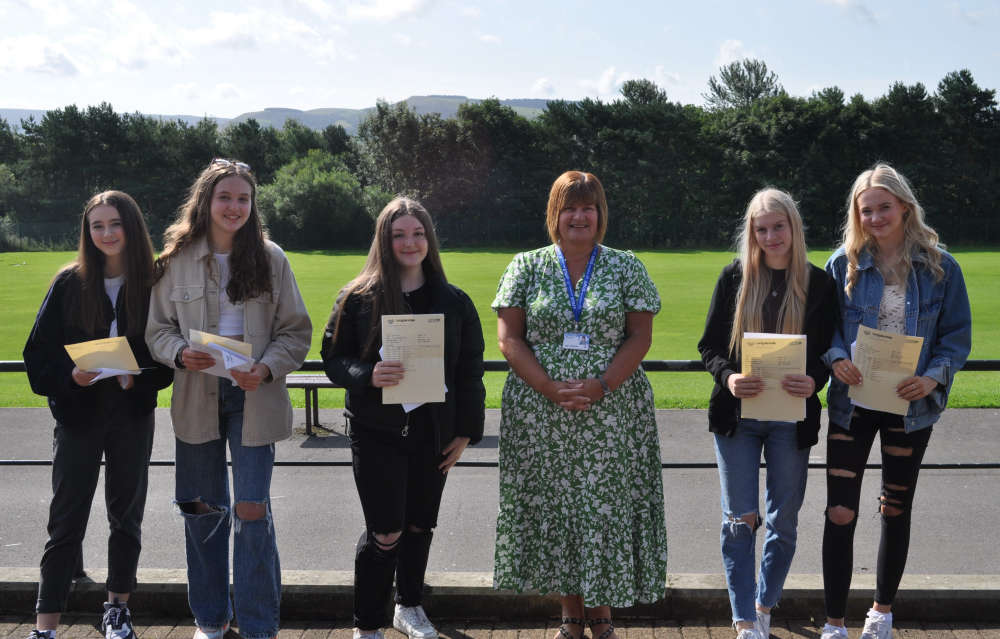 Head teacher Andrea Jones with some students after they received their GCSE results.
Following a challenging and unprecedented year, students at Longdendale High School in Hollingworth have been celebrating their successes after receiving their GCSE results.
With exams cancelled for the second successive year due to the Covid-19 pandemic, results were awarded through a robust and rigorous process of teacher-assessed grades set against national standards which were moderated, approved and awarded by the examination boards.
Head teacher Andrea Jones said the grades awarded reflect the hard work and dedication put in by the students.
She went on to say: "We are extremely proud of the achievements of our students receiving their grades today. This year group have been the hardest hit throughout the COVID-19 pandemic having experienced an interrupted education since March 2020.
"This group of students demonstrated huge levels of resilience and adapted successfully to new methods of teaching and learning, the challenge of online learning and successfully navigated periods of self-isolation, illness and uncertainty.
"We are delighted that the majority of our students are now pursuing their chosen pathways into further education at sixth form colleges, with several having secured some fantastic work-based apprenticeships. It is especially pleasing to see so many of our students continuing their education within the Stamford Park Trust at Ashton Sixth Form College."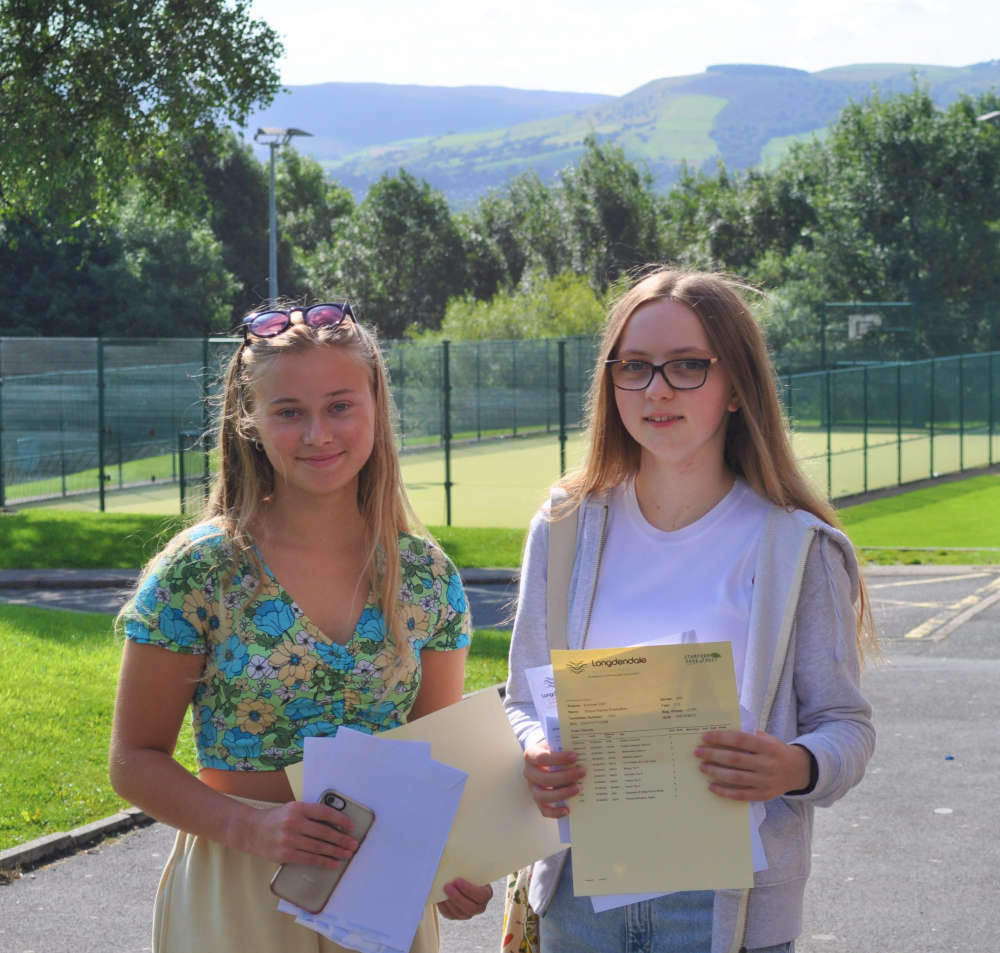 Mrs Jones put the successes down to the students and staff, saying: "With the support of a dedicated team of staff, and alongside the students' own talent, hard work and commitment, the students have achieved these well-deserved grades.
"Our staff have worked tirelessly to ensure that our students have continued to be provided with the highest quality learning experiences alongside high levels of care, guidance and support in the most difficult of circumstances.
"It has been a fantastic, and in recent times an unexpected, five year journey with a group of amazing young people, who richly deserve every single grade awarded and who have much to be proud of. We are delighted to see our collective efforts rewarded and we wish all of our learners the best of luck and every success for the future."