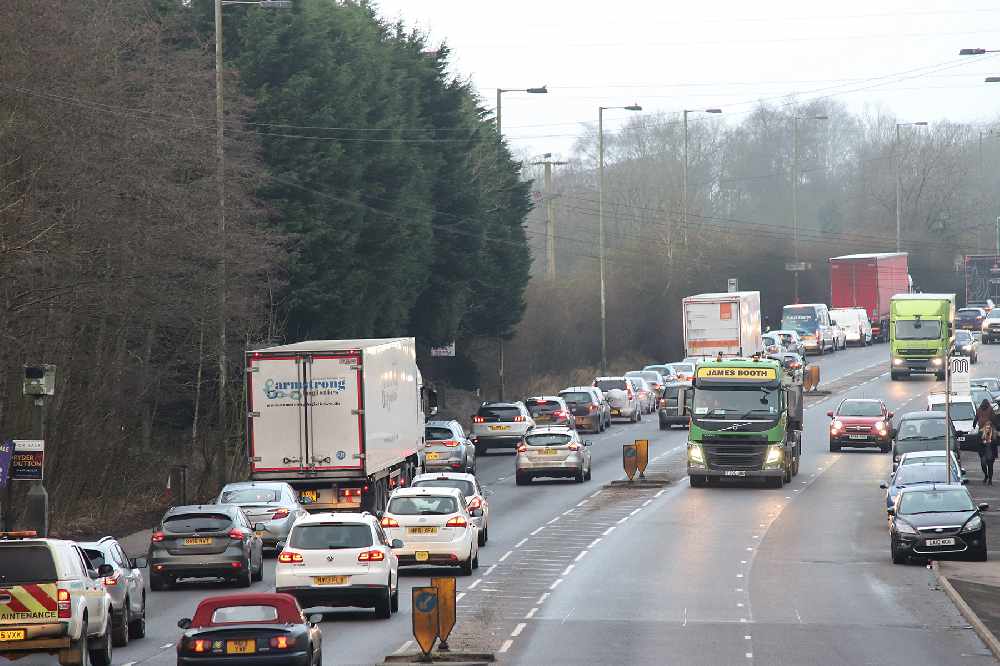 In his latest column, High Peak MP Robert Largan says building the long-awaited Mottram Bypass is an "important first step forward" to "build back better" from the coronavirus crisis.
We recently got the brilliant news that Highways England has signed a contract with Balfour Beatty to finally build the Mottram Bypass and Glossop Spur.
This is a massive milestone in getting the full bypass built, and we are closer than ever before to fixing the serious traffic problem in Glossop. Politicians of all parties have promised to build a bypass for over fifty years. It is now time to deliver.
Since being elected, I've been determined to put the bypass back on the agenda in Westminster. I was the first MP for High Peak to even mention the Mottram Bypass in Parliament since May 2016. I have been continually raising the issue, banging the drum for the town, and even securing the public support of the Prime Minister.
The project is expected to start in Spring 2023. I understand that many remain sceptical of the chances of the bypass being built. We have heard promises before and seen previous schemes for a bypass fall apart. That is why I will not rest until the bypass is built.
You can help me to keep the pressure up and demonstrate the strong demand for the full bypass by signing my long running local petition at: www.robertlargan.co.uk/buildthebypass
However, I am also keenly aware that the proposed bypass does not solve all our transport problems. That's why I am also pushing for a traffic solution for Tintwistle and I have regularly met with Roads Minister, Baroness Vere, to push on this point.
I am encouraged that proposals for a full Trans-Pennine Tunnel between Manchester and Sheffield were included in the latest Road Investment Strategy. This is currently being studied by the Government and it would be transformative for our area.
The bypass is just one part of the broader, ambitious solution we need to recover from the pandemic and boost life chances, so I am still pushing for better public transport connections across the High Peak, including my campaign for a railway station for Gamesley and to upgrade the Hope Valley line.
We have seen the disruption the virus has caused our economy. Recovery does not have to mean turning back the clock to before the outbreak. We have an opportunity to build back better from this crisis. Building the bypass is an important first step forward.