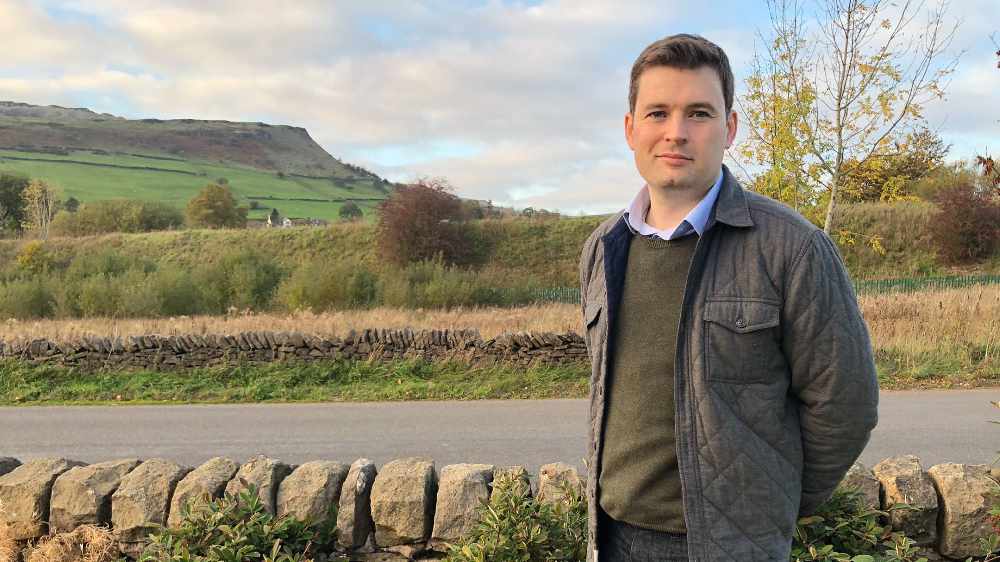 In his latest column, High Peak MP Robert Largan explains how he's working to hold the Government to account on a range of issues and speaking up for the interests of local residents.
I have often said that I am an independent-minded moderate. Following the facts, not the party line. I'm interested in what works. Not ideological purity. These are the values I have tried to live up to since I became your local MP.
It is in that spirit that I rebelled against the Government last week.
An amendment to the Agriculture Bill was put forward, designed to help ensure that in future trade deals, agricultural or food products imported into the UK will have been produced to standards at least equal to UK domestic standards in relation to animal health and welfare, plant health, and environmental protection.
This is an issue close to my heart, which is why I used my very first question in Parliament to highlight the need to strengthen our environmental protections.
After reviewing the evidence and listening carefully to the opposing arguments, I decided that I couldn't vote with the Government against the amendment. Food standards, animal welfare and environmental protections are incredibly important. I want to support British farmers and ensure they can compete on a level playing field.
The precise wording of the amendment meant that it could lead to some unintended consequences for future trade, particularly our ability to roll over our existing trade agreements, which is why I did not vote in favour of it. But by abstaining and refusing to vote with the Government, I sent a clear message to Ministers that we must not compromise on our high environmental protection, animal welfare and food standards.
I am working hard to hold the Government to account on a range of crucial issues. Every day, I am taking up a huge number of individual cases with Ministers, supporting local people in High Peak, to make certain they get the support they need and to help ensure that future laws are written in a way that reflects the reality of what happens on the ground, here in the High Peak.
I am challenging the Government on everything from banning the traumatising practice of so called 'gay conversion therapy' to the performance of the A&E Department at Stepping Hill Hospital and the desperate need to build a new Emergency Care Campus and Urgent Care Centre.
I use my role on the Transport Select Committee to grill Ministers on subjects as wide ranging as supply chain issues with PPE to the High Peak's neglected transport infrastructure.
It is my responsibility to speak up for the interests of everyone in the High Peak with honesty and clarity. That is what I have been doing and will continue to do as we move towards recovery from this national crisis.