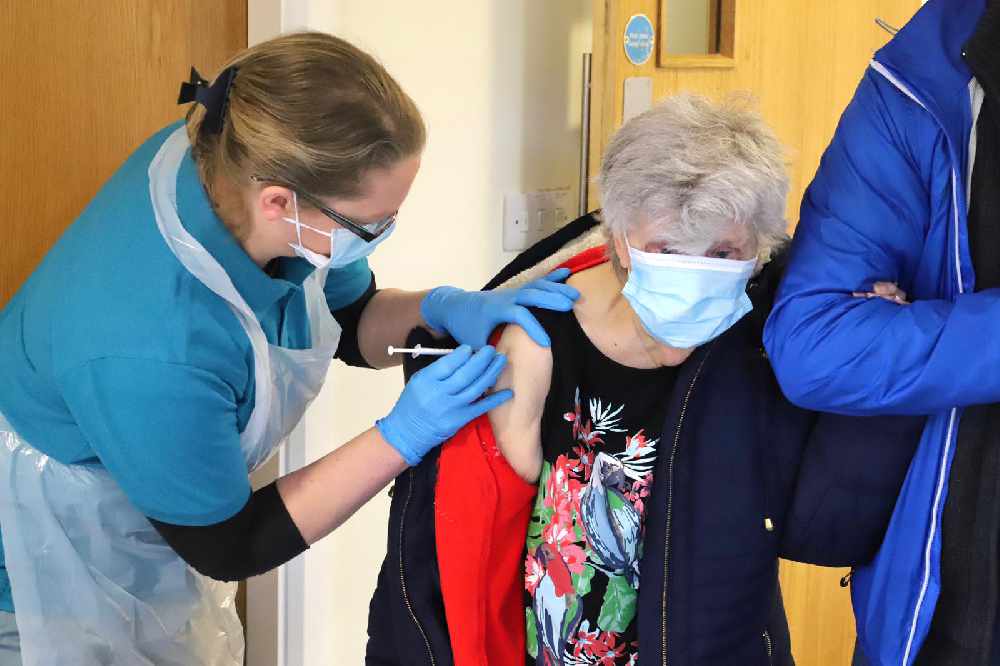 In his latest column, High Peak MP Robert Largan gives an update on the coronavirus vaccination rollout locally and nationally, whilst urging people offered a jab to take it up.
We have hit another crucial milestone on the journey to vaccinating the nation. Over half of the UK population has now gotten their first dose of vaccine. This is a really important moment for our country's vaccine success story.
Out of the 46.3 million vaccines administered, over 12.5 million are second doses. Everyone in the nine highest priority groups has been offered a vaccine. As of 24 April, 53,536 vaccine doses have been given in the High Peak.
Each and every dose is bringing us all closer to normal life. This progress is vital to cutting infection rates, getting the virus under control. The hard work of so many people across the UK and the High Peak is keeping us on track to offer all adults a vaccine by the end of July.
The evidence shows that vaccines work. New research revealed that one dose of the Oxford-AstraZeneca or Pfizer-BioNTech vaccines reduces someone's chance of getting infected by 65 per cent. These strong results are a reminder that vaccines are the key to ending the pandemic and I urge everyone to get vaccinated when they get an offer.
As we continue to make headway against the virus, the vaccine rollout in England has now opened to 42-year-olds, offering vaccines to around half a million more people. A new TV ad and poster campaign have been launched to encourage as many people aged under 50 to get vaccinated.
A few months ago, I paid tribute to the amazing work done by local charities, such as The Bureau in Glossop, New Mills and District Volunteer Centre, and Connex Community Support in Buxton, including their free transport service to vaccine appointments. I was pleased to see the Leader of the House of Commons, Jacob Rees-Mogg, follow this up with a recent meeting with Lauren from The Bureau to add his thanks for the work that they do.
We cannot forget just how serious the threat from coronavirus can be for a country's health service. The situation in India is so upsetting and is a devastating display of the virus's destructive power. I am glad that the UK is sending life-saving medical equipment to India, including oxygen concentrators and ventilators, and will be working closely with India in the coming days.
We all owe a huge debt of gratitude to all of the scientists who have made the vaccines possible, our NHS and Armed Forces as well as local volunteers who have helped people to get vaccinated. This is a remarkable national effort with academia, businesses and the public sector all working together to get us through this crisis.
Read more from the Glossop Chronicle
Click here for more of the latest news
Click here to read the latest edition of the paper online
Click here to find out where you can pick up a copy of the paper