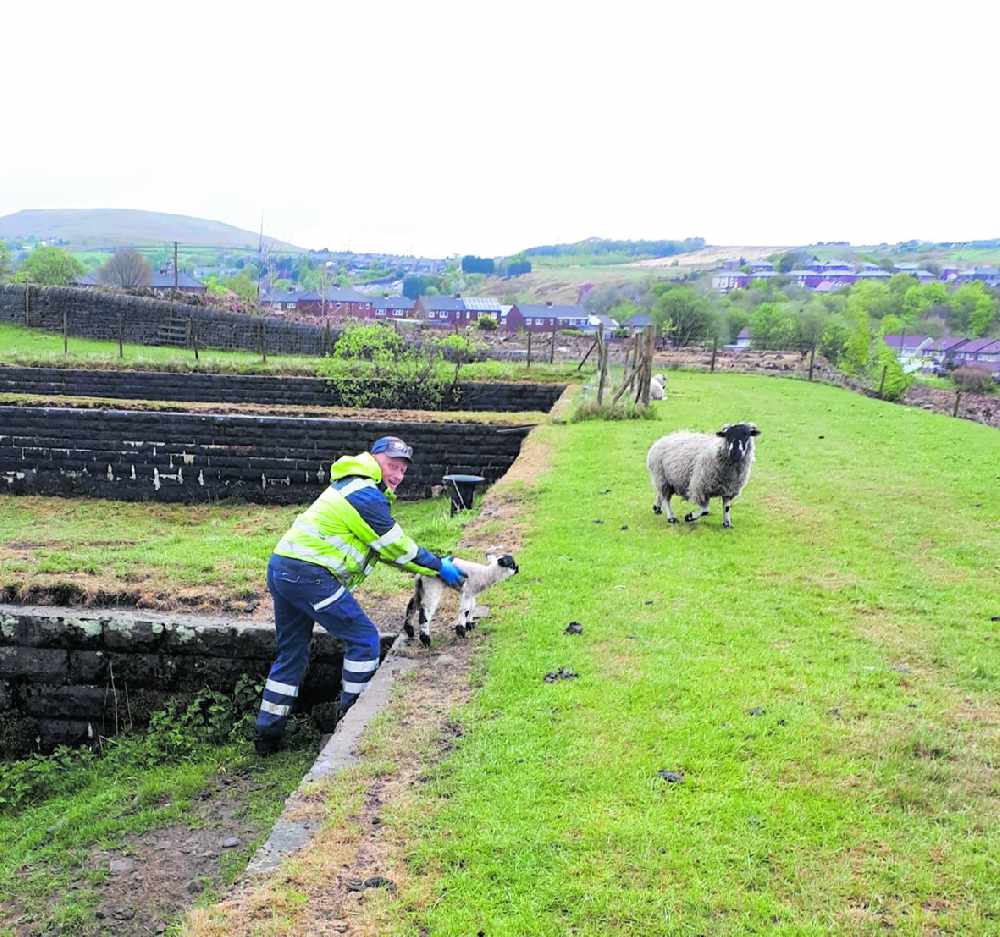 United Utility worker Martin Gregson from Hadfield picked up his camera when he saw a lamb in a bleat of bother.
The little lamb had got into a disused dry water tank and could not get out.
Mum's cries were heard by colleague Andrew George who was mowing the grass nearby.
Here is Andrew rescuing the lamb from the tank near Rochdale while mum looks on.
The reason you can't see Martin is because he was taking the picture!