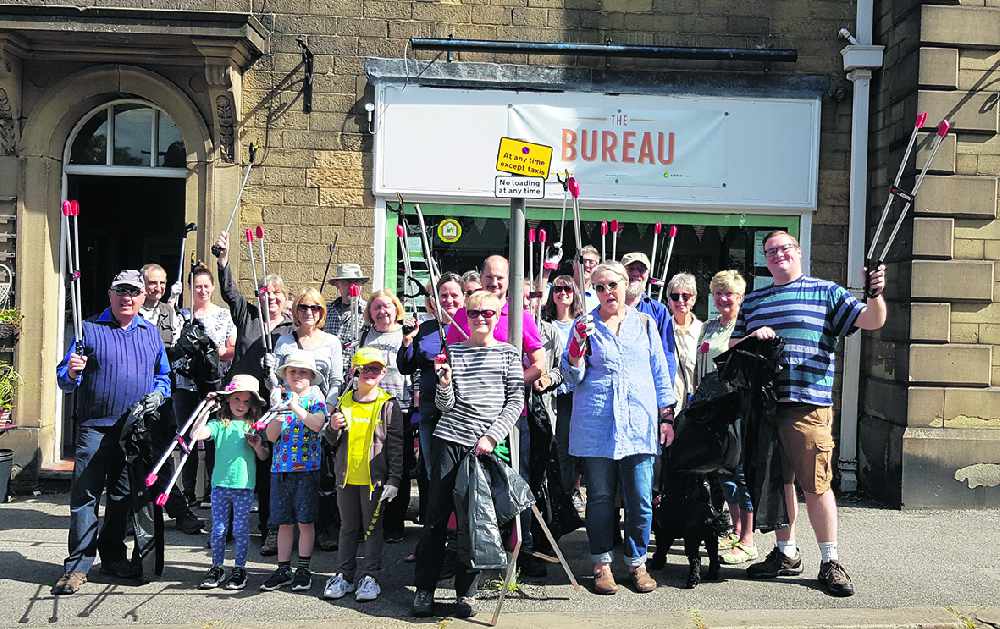 Volunteers will be hitting the streets of Glossop again on Saturday for the latest 'Big Pick'.
The community group, set up by residents wanting to clean up the town, is meeting at The Bureau on Henry Street at 10am.
Everyone is welcome to join in.
Litter pickers and bags for the rubbish will be supplied.
The areas to be tackled will be announced on Saturday.
Hot and cold drinks, cakes and biscuits will be served at The Bureau's community cafe after the 'Big Pick', which is expected to last around an hour.
The group's regular clean-ups are supported by local councillors and The Bureau.