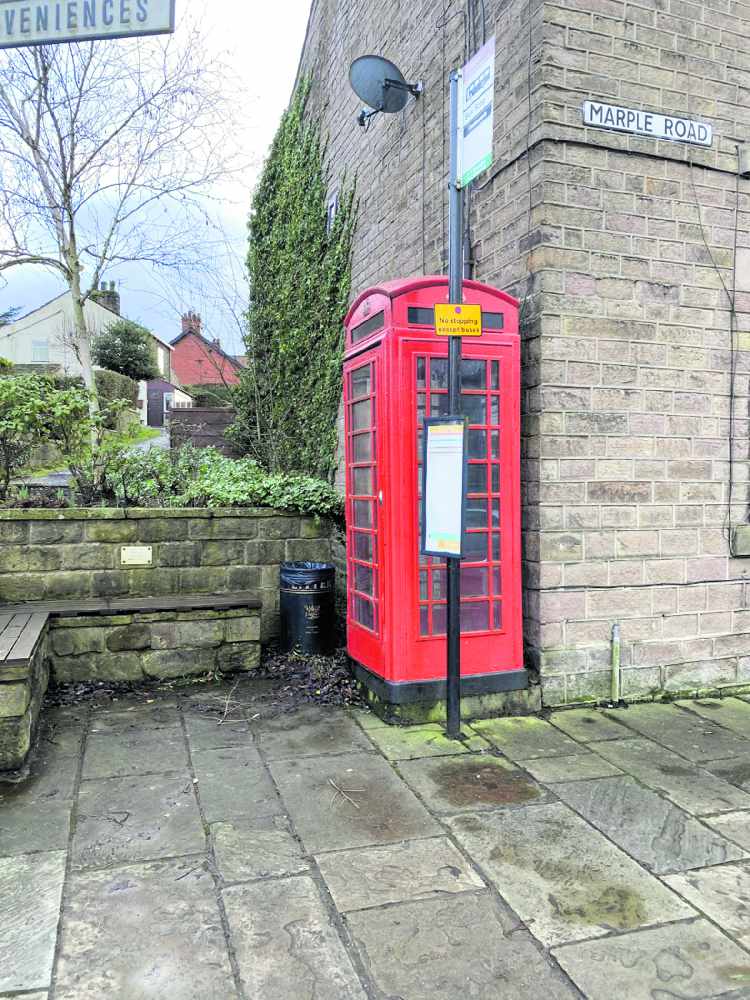 A phone box in Charlesworth could be reaching the end of the line.
The big red kiosk on the Town Lane crossroads is making ever fewer calls.
In fact, according to BT, it's only been used a couple of times in the last few years.
It's good to look at and part of the village heritage, one of the 'treasures' that Charlesworth people would hate to get rid of.
But underused telephones boxes are being dismantled and taken out of service all over the country.
Some have been turned into libraries, mini-tea rooms and meeting places. BT are now conducting a consultation that could decide its future.
Time, however, is running out and people are being faced with a use it - and keep on using it promise - or lose it.
Charlesworth Parish Council has been approached by BT and High Peak Borough Council Planning Department about the phone company's proposal to decommission the box.
To keep it as a working phone box, the parish council would have to put forward reasons that include:
The village is in a remote location
The mobile phone signal is poor
Charlesworth is prone to bad weather
There's a high proportion of rental properties.
However, if BT do decide to pull out, there's a likelihood of the parish council adopting it.
Parish councillors now say they would welcome residents' views on the following options:
Removing the phone cabinet and the phone completely.
To allow the parish council to adopt the empty cabinet on behalf of the community for an alternative use
To challenge the decision to decommission it and to keep it as a functioning public phone box.
The council has limited time to respond to the proposal, so if you have any comments or preferences, please send an email by Thursday, February 14, to the Charlesworth Parish Clerk at charlesworthparishclerk@hotmail.com