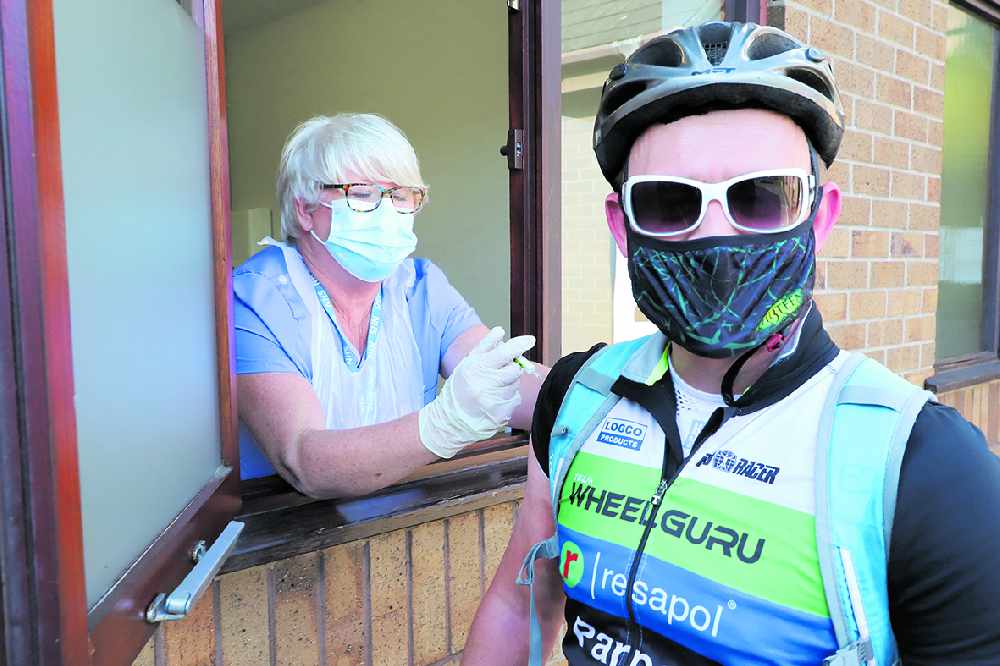 GP surgeries in Glossop and Hadfield are giving hundreds of seasonal flu jabs to patients as the 'stay well, stay safe, get vaccinated' message hits home.
Clinics at Manor House Glossop and Howard Medical Practice, Glossop; Cottage Lane Surgery in Gamesley, Simmondley Medical Practice, Lambgates Health Centre and Manor House Hadfield are all said to be busy.
They say there has already been a huge uptake this year, as there are additional eligible patients.
Supplies however are said to be limited and practices are strongly advising eligible patients to book an appointment as soon as possible by contacting their relevant surgery.
Glossop Primary Care Network told the Chronicle that all clinics have been carefully constructed to ensure maximum safety for both patients and staff.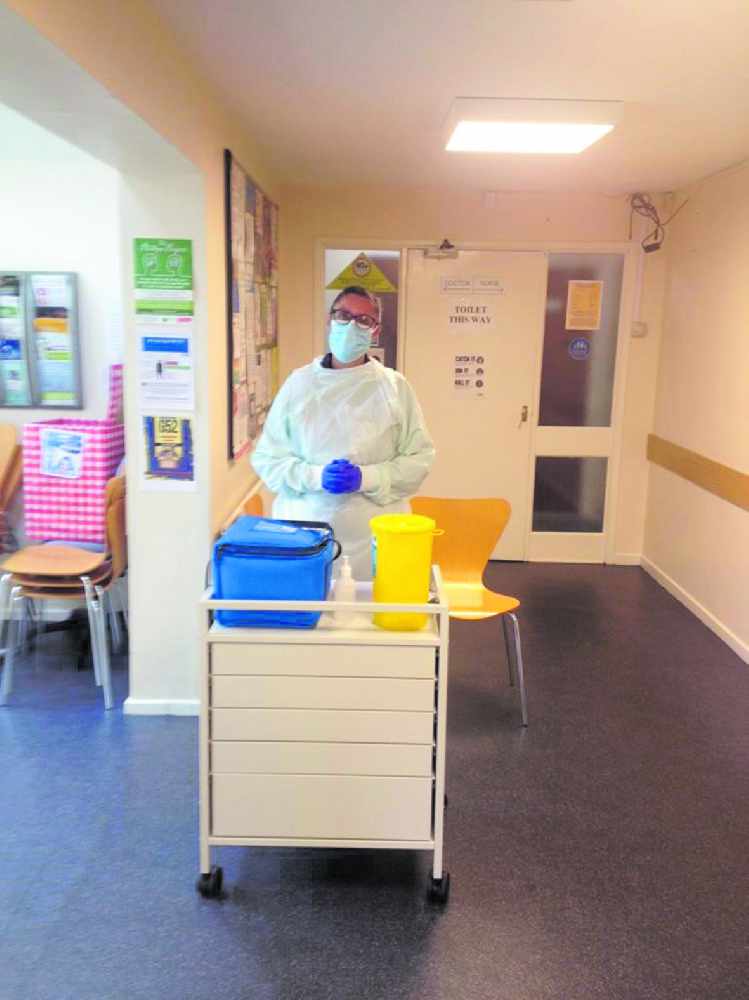 FLU JAB: Cottage Lane Surgery.
They are all fully compliant with national guidelines to prevent the spread of Covid-19.
Sharon Snape, practice manager at Lambgates and Glossop Primary Care Network manager, said: "With the ongoing Covid pandemic and the winter months fast approaching, there is an even more important message we need to get out to our patients of Glossop and Hadfield in relation to our seasonal flu clinics."
The network say: "All the practices are looking forward to seeing you and ensuring you stay as well and healthy as possible over the winter period.
"It is so important for our high risk shielding patients, all over 65 and our under 65 at risk, for example those with a long-term condition, ensure they book in for their important influenza vaccination.
"So we encourage all patients to please contact their GP practices if they have not already booked in."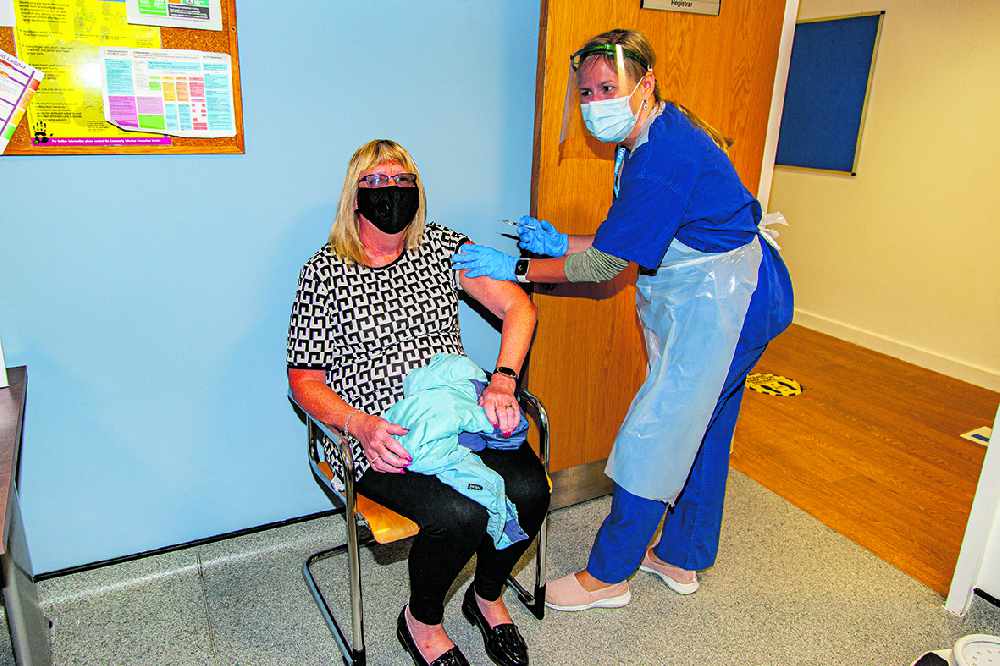 VACCINATION: Lambgates Surgery.
Patients are reminded to wear a face covering to the appointment, wear loose clothing, attend alone where possible, and NOT attend if you're displaying symptoms of Covid-19.
NHS England is looking to increase eligibility for vaccinations, which may include anyone over the age of 50 and household members or carers of patients who have been classified as high risk.
But it has not yet been confirmed and vaccines haven't been allocated. So practices are asking those patients not to contact their surgeries.
The surgeries will be contacting those eligible for the vaccine once they have received guidance from Public Health England.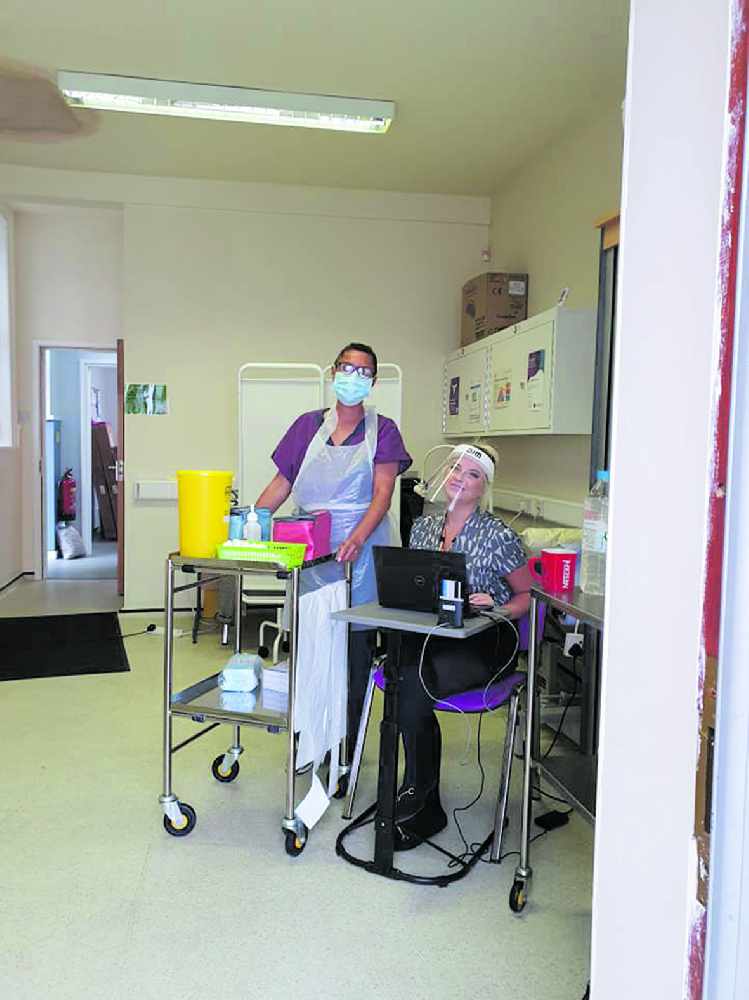 READY: Howard Medical Practice.
Main image:
A patient being vaccinated at Manor House Surgery in Glossop.