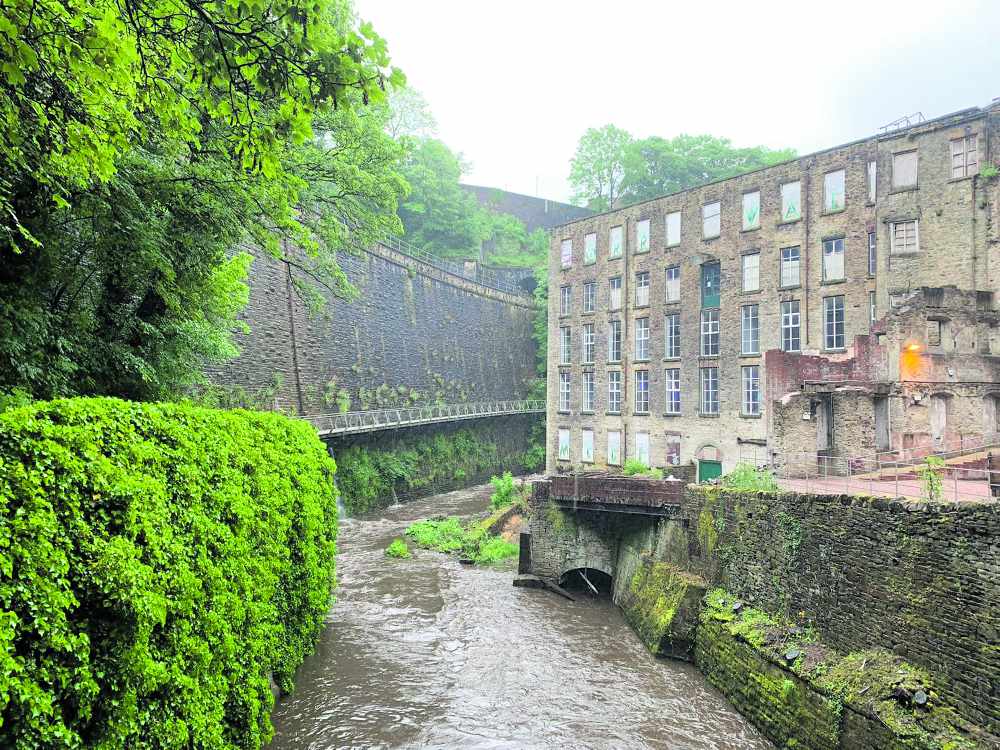 New Mills' most valuable heritage site has been awarded part of a £100 million government aid package.
The historic Torr Vale Mill has got £205,000 after successfully applying to the Cultural Recovery Fund for Heritage, set up to help the country's cultural gems survive the coronavirus pandemic.
High Peak MP Robert Largan says he is delighted at the award and how the money would protect a vital part of the area's heritage as well as local jobs.
He said: "Torr Vale Mill plays such a major part in the heritage of New Mills and the county's history, and I am thrilled that this money will help it weather the pandemic and protect it for future generations to enjoy.
"Not only can we learn so much from our heritage, but it also provides jobs and a boost for the local economy in a variety of ways.
"And as we get through this unprecedented challenge, places like Torr Vale Mill and the tremendous work done there will undoubtedly play a part in our recovery."
The Culture Recovery Fund is funded by the Government and delivered by heritage experts - Historic England and the National Lottery Heritage Fund - to support organisations in the heritage ecosystem that are local and national treasures, but have fallen on hard times due to the pandemic.
A raft of famous sites across the country have been awarded funding including historical areas, buildings, monuments, collections, museums, archives and places of worship.
Culture Secretary Oliver Dowden commented: "This massive support package will protect our shared heritage for future generations, save jobs, and help us prepare for a cultural bounce back post-covid. I'm so pleased that we have been able to help save Torr Vale Mill."