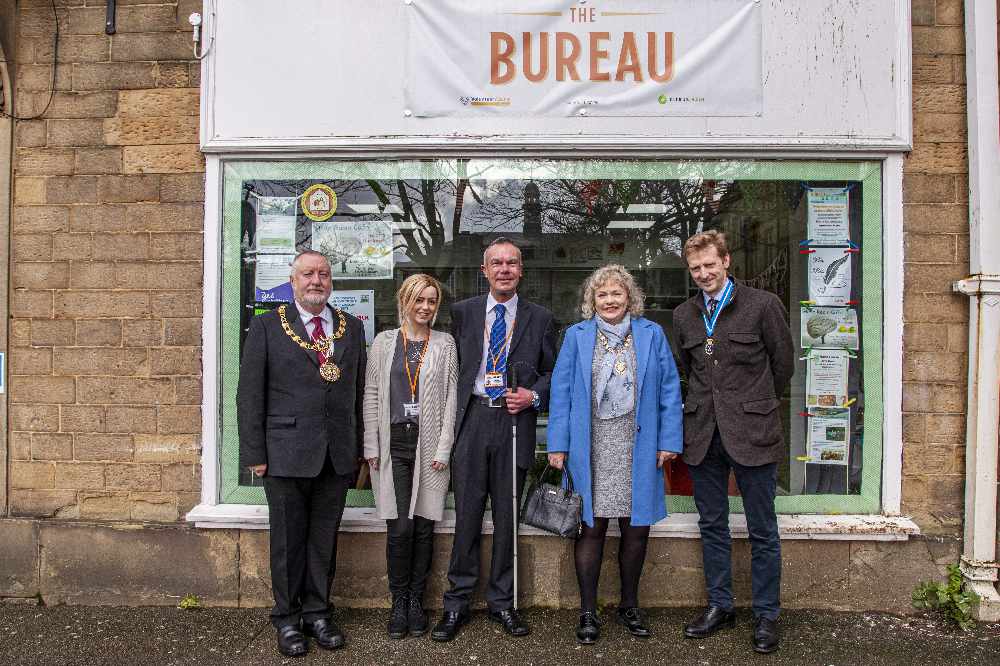 Derbyshire's High Sheriff visited Glossopdale charities to see some of their volunteers at work.
It's fair to say that Lord Burlington liked what he saw.
High Peak Mayor Cllr Ed Kelly, who accompanied the son and heir to the 12th Duke of Devonshire, said: "He was very impressed."
Lord Burlington was in Glossop as part of his plan to see as many of the county's often 'unsung community heroes' as possible at work.
During his tour of The Bureau on Henry Street, he met members of the telephone befriending service, who are mainly housebound and isolated people, to make sure they are well.
He was told about how The Bureau supports a wide range of charitable organisations, helping them recruit volunteers and how it also runs projects which help many people.
Lord Burlington's tour took him to Hadfield railway station, where he unveiled a piece of art work by Ben Jack and spoke to the artist (pictured below).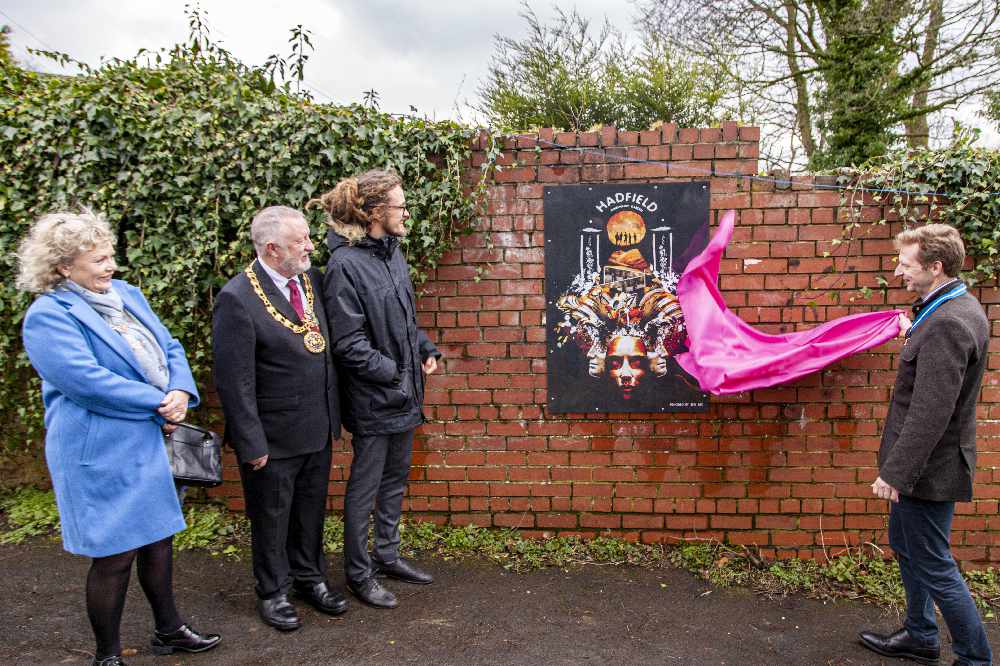 The High Sheriff spent some time at the Winster Mews headquarters of Gamesley's G52, whose range of projects include providing low cost food, and giving and staging community events.
Other vital services visited by Lord Burlington included Reuben's Retreat and Hadfield Bellies Not Bins which also supplies food at reasonable prices and runs a community cafe.
Main image:
SHERIFF'S TOUR: High Peak Mayor and Mayoress Cllr Ed and Linda Kelly with Lord Burlington (far right) and Fiona Gales and Paul Kiddy from The Bureau and (top) with artist Ben Jack at Hadfield.