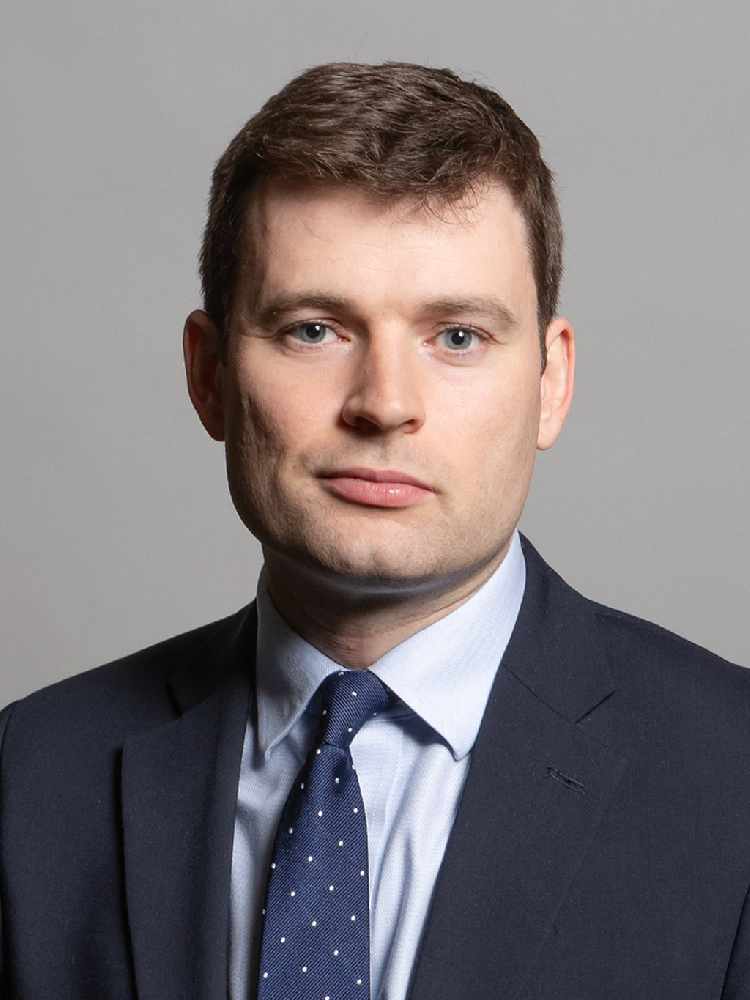 High Peak MP Robert Largan.
High Peak MP Robert Largan has defended his decision to vote in favour of the government reducing the UK's foreign aid budget by around £4 billion. 
Following a three-hour debate, MPs voted by a majority of 35 - 333 to 298 - in the House of Commons this week to keep the budget for international development at 0.5 per cent of national income.
Some 25 Conservative MPs joined Labour and other parties in an attempt to reinstate the 0.7 per cent figure, which had been in place until earlier this year and was made law in 2015. There was also a commitment to spend that amount in the Conservative party's 2019 election manifesto.
When asked by the Chronicle to explain his vote, MP Largan said: "We have to be honest about where we are financially as a result of the pandemic. So far, the Government has been forced to borrow over £300 billion to help us get through the crisis and fund things like the furlough scheme and the vaccination programme. This is an astronomical sum of money, which has obviously had a huge impact on the nation's finances. This means there will be difficult decisions ahead.
"If we fail to face up to this reality, we will leave the next generation in an impossible position, saddled with utterly unmanageable levels of public debt.
"As a result, the Government is making a temporary reduction in the UK's aid budget from 0.7 per cent to 0.5 per cent of the UK's national income. However, the UK will still be spending more than almost any other country in the world on aid, spending more than £10 billion next year to fight poverty, tackle climate change, support girls' education, resolve conflicts, and improve global health.
"I believe that this temporary reduction in our overseas aid spending is a sensible compromise and the responsible position to take. Parliament has now voted to legally bind the Government to return aid spending to 0.7 per cent once a series of fiscal targets have been met."
The government has faced cross-party criticism over the cuts to overseas aid spending - including from all the UK's living former prime ministers - as well as from a number of charities and organisations.
Peter Allen, Chair of Glossopdale Labour Party, said the group is "appalled" by the decision.
He said: "To cut spending on global health when the pandemic has shown how our wellbeing is closely linked to the wellbeing of the whole world is almost beyond belief.
"Labour sees this government turning its back on the world's poorest is both morally wrong and illogical as it damages the UK's reputation around the world.
"Former Prime Ministers of all parties have uniformly condemned the decision, with us being in rare agreement with with Sir John Major when he said it shows 'the stamp of Little England, not Great Britain'.
"As ever we are disappointed, but in truth not surprised, that Robert Largan was not among the small number of principled MPs that defied the Conservative Party whip."
Read more from the Glossop Chronicle
Click here for more of the latest news
Click here to read the latest edition of the paper online
Click here to find out where you can pick up a copy of the paper