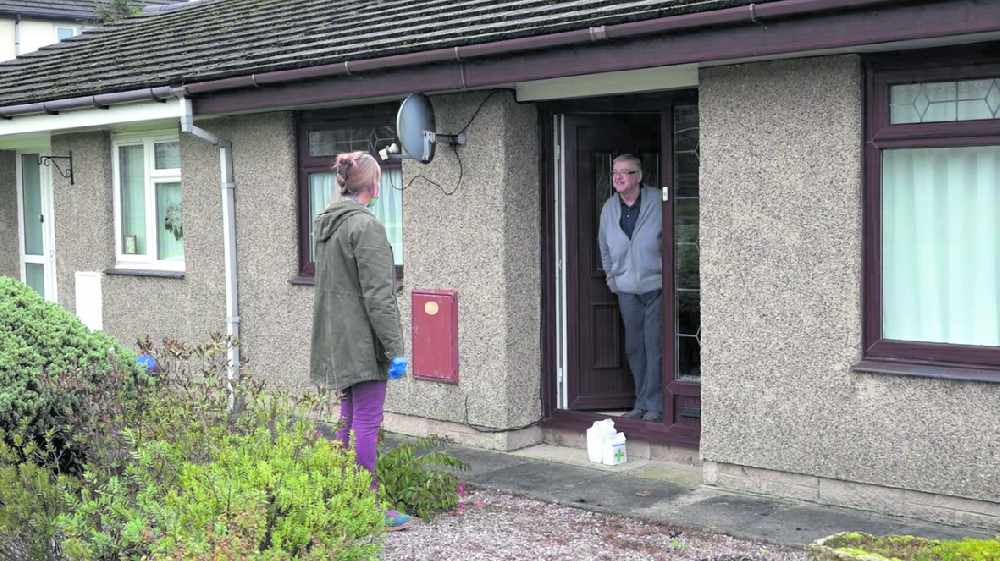 A hospice is continuing to provide free care and services to patients across the High Peak and Derbyshire Dales during the third national Covid-19 lockdown.  
Blythe House Hospicecare and Helen's Trust's Hospice at Home service, sees healthcare assistants provide specialist support in the comfort of patients' homes across the community.
Research by Dying Matters shows that around 70 per cent of people would prefer to die at home, yet around 50 per cent currently die in hospital.
Between March and December last year, the service provided more than 5,589 hours of care, including more than 7,500 hours of night-sits, during 4,337 visits to local homes.
More than 175 patients have received care during the nine-month period, spanning the High Peak, Hope Valley, Derbyshire Dales and North East Derbyshire.
Blythe House Hospicecare in Chapel-en-le-Frith has been working in partnership with Helen's Trust, based in Bakewell, since the beginning of the first lockdown back in March 2020.
Alongside clinical care and support, the hospice's 40-strong community volunteer team has helped local residents who are elderly, vulnerable or isolated, with practical tasks and companionship including shopping, medication deliveries, telephone support, and walking pets.
John Mountain, who lives in Chapel, has been recovering from treatment for spinal disc problems, alongside other health issues.
He said: "I sought support from Blythe House's community volunteers during my recovery phase. All volunteers I have spoken to have been great; very helpful and friendly, and I know I can always rely on the service.
"Things would have been very different without their help in getting prescriptions collected from the pharmacy and delivered to my home."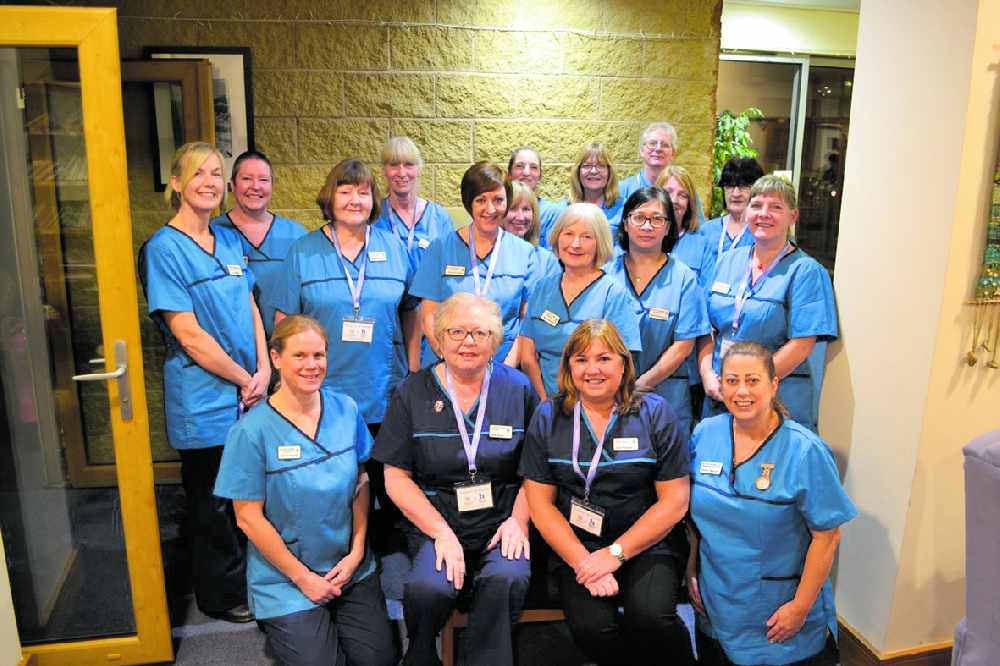 Blythe House Hospicecare's Hospice at Home team
Janet Dunphy, Blythe House and Helen's Trust CEO, said: "Our Hospice at Home service prevents admissions to hospitals and alleviates pressure on the NHS.
"It enables carers to get some much-needed rest, supports discharges from hospital and provides the calm, confidence and compassion that is so important.
"The vital service has a very positive effect on how people grieve, by ensuring that they can remember how the wishes of their loved ones were met.
"When the worst thing has happened, they can look back and know that their loved one's end of life care was the best it could have been, with them, in their own home.
"Nobody could have imagined how much the world changed in March last year, as we changed and adapted quickly to face strict new rules to ensure we kept everyone safe.
"As life continues in that way, we will keep doing what we do best: ensuring the highest possible care so that local people can stay safely at home surrounded by their loved ones, and out of overwhelmed hospitals at this very scary time. People want to be at home and our fantastic hospital and community clinical colleagues need our support."
She added: "We are immensely grateful to our wonderful local community that continues to support and inspire us every day.
"Thank you sincerely to everyone who has supported us by giving a donation be it monetary, or a gift-in-kind, to help us navigate through this challenging period. We cannot wait to see you all again face to face – whenever it is safe for us to do so! Until then, take good care and stay safe!"
To find out more about hospice services during lockdown go to https://blythehousehospice.org.uk/keeping-you-safe-information-on-coronavirus/
To refer someone or yourself to Blythe House, visit https://blythehousehospice.org.uk/our-services/referrals-to-our-services/
Main image:
WARM WELCOME: John Mountain has his medication delivered.