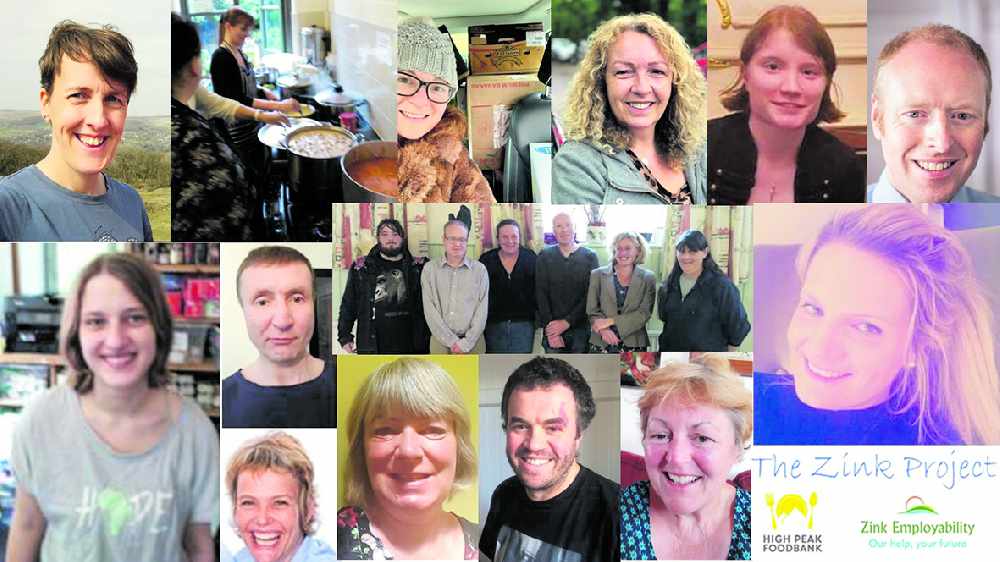 High Peak's The Zink Project has been honoured with the Queen's Award for Voluntary Service - and it's the highest accolade that a UK charity can receive.
Delighted and proud chief executive officer Paul Bohan said: "It's the equivalent to an MBE."
The project started out as High Peak Foodbank and in the last five years has grown to do more to support High Peak people 'living in poverty'.
This includes several employment programmes under the name of Zink Employability, an advice service (Zink Advice) and Buxton Community and Wellbeing Café.
Zink's micro-jobs programme is an innovative scheme to help long term unemployed people transfer to mainstream work, which, following analysis through the University of Sheffield, is being emulated elsewhere.
Paul says Zink usually relies on around 50 volunteers in addition to 12 staff, but during the pandemic some volunteers have had to isolate.
Working with partners in Chapel and Buxton Street by Street, Zink has been able to get food to struggling families through its foodbank service.
In March, it launched a Corona Employability Service to help people made jobless as a result of the pandemic to find work.
To support people to do online training at home, Zink appealed for surplus laptops. Those donated were refurbished by Glossop business IT Solutions and given out to unemployed people to give them a better chance of gaining work.
Zink is one of 230 charities, social enterprises and voluntary groups to receive the prestigious award this year.
The number of nominations remains high year on year, showing that the voluntary sector is thriving.
The Queen's Award for Voluntary Service aims to recognise outstanding work by volunteer groups to benefit their local communities.
Representatives of Zink will receive the award from Elizabeth Fothergill, Lord Lieutenant of Derbyshire, later this summer.
Two volunteers from Zink will attend a garden party at Buckingham Palace next May.
Paul added: "We are delighted to win this award that recognises the work, particularly of volunteers, at Zink.
"It is a tribute to them and a way of thanking them for the time they dedicate through Zink to helping families and individuals in need in the High Peak.
"It has come at a time when our foodbank service, High Peak Foodbank, has been busier than ever and the award means a lot more to us because of that."