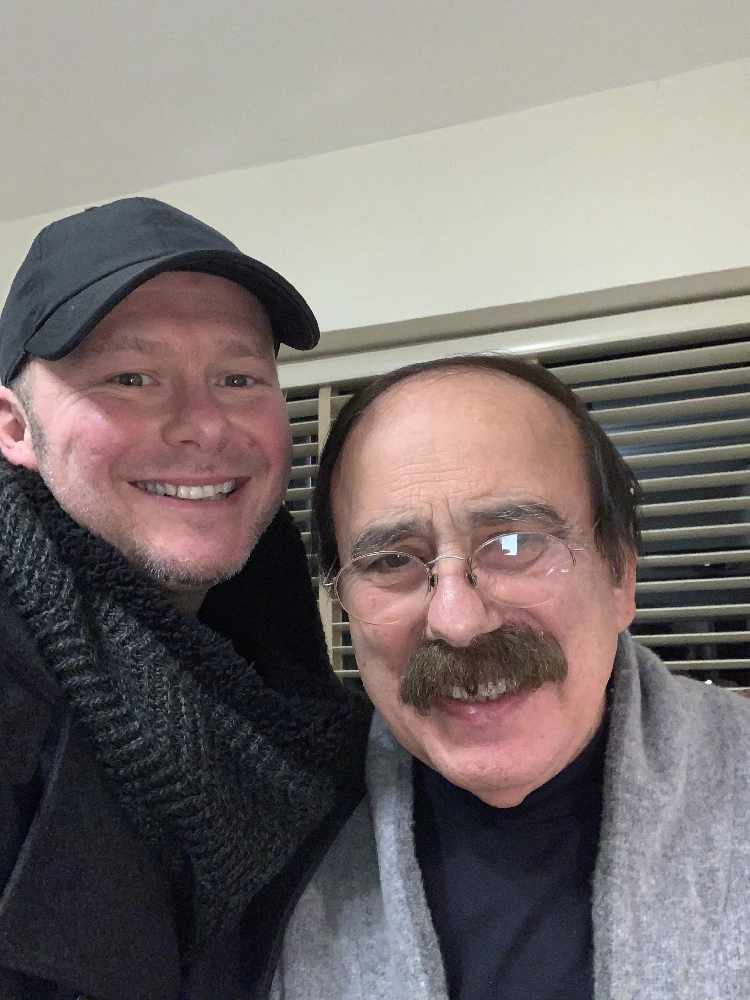 After 42 years in the job, Arturo Bartolomeo is finally putting down his scissors. 
Probably one of the best known shops in Glossop, having been a staple of the Market Arcade for decades, Arturo's salon has ushered generations of people through its doors.
But now it's time for the man himself to take a well-earned rest, after handing his son Andre the keys to the shop.
Andre spoke to the Glossop Chronicle over the buzz of hair clippers, as a number of loyal regulars filed into the salon for a trim.
"I've been running things for 12 years, but it was a bit emotional. He didn't need to give me them, but the way he handed them over and said 'I'm done' was incredibly surreal - because he's said he's going to stop working in the past and has always come back a week later!"
Arturo grew up in Scauri near Naples in Italy, moving to the UK to work. He first found a job in a cotton mill before progressing to hairdressing and barbering, and after a few years of moving from Chesterfield, Sheffield, Clowne and Dronfield, he settled in Glossop and worked at the salon - formerly known as Alfredo's. After six months he bought the shop and Arturo's was born.
The salon has been a huge part of Glossop throughout the years, from customers to the many hairstylists and barbers who have learned their trade there - including Andre himself, who first started 22 years ago.
"He's got so many memories here," he added. "So many of his friends have come down here to have their hair cut and moustaches trimmed on the morning of their wedding day."
The shop suffered from serious flood damage last year when the Arcade roof began to leak, leaving staff no choice but to close, find alternative arrangements working at other salons and buying new equipment.
Despite hardships, the salon's friendly and welcoming nature speaks for itself, as a number of regulars and staff vouch for the character of the owner and his trade.
"I've been coming here over forty years," says Paul Kiddy, a proud long-serving customer.
"The first time I came I had a little seat and I was about five. I went away to university and worked all over the place, but I always come here."
Arturo is going to spend time with his family during his retirement, including his wife Pamela, their sons Julian and Andre and three grandchildren.
Main image:
NEXT GENERATION: Arturo (right) with his son Andre.