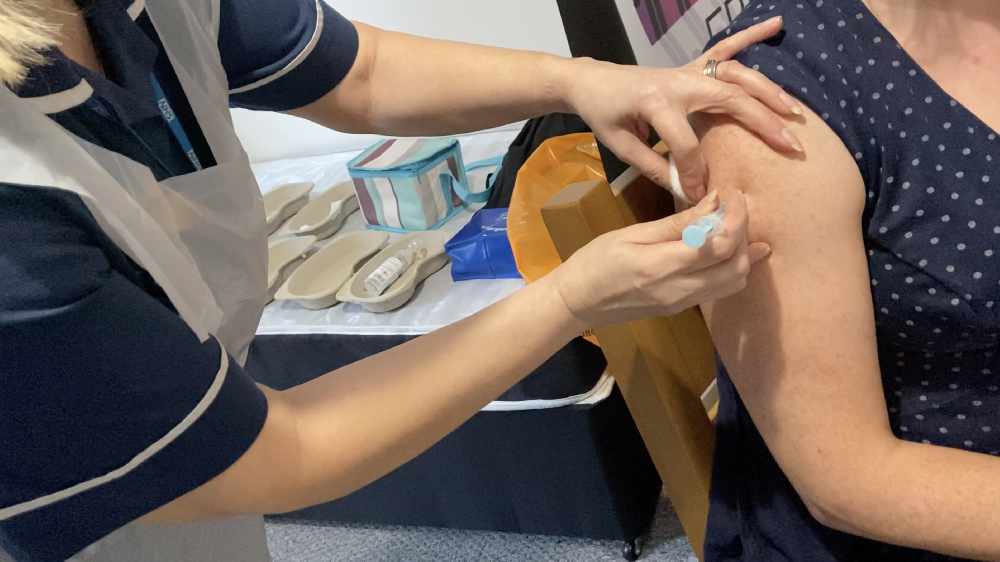 Hundreds of eligible Glossopdale residents who have not yet had a Covid-19 vaccine will be contacted by their GP practices to encourage greater uptake.
As of Tuesday (20 July), around 1,400 patients registered across the six practices which make up the Glossop Primary Care Network – Manor House Glossop, Howard Medical Practice, Cottage Lane Surgery in Gamesley, Simmondley Medical Practice, Lambgates Health Centre and Manor House Hadfield – had not come forward for a jab.
Dr Veena Jha, Glossop Primary Care Network Clinical Director, told the Chronicle: "We know who hasn't taken it yet so we are trying to focus on them and reach out to them by phoning them. It's not just calling them to tell them to take it but explaining why they need to do it.
"The vaccine isn't just to protect the person themselves but for their friends, their family – in particular younger members who haven't been offered a vaccine yet – and the wider community.
"It's important because it has been found that if you're double vaccinated, the transmission rate – how you can give it to others - is reduced as well.
"Most of the very ill patients are those who have not had a vaccine at all or just one dose so far. I really do urge anyone who has not yet had a vaccine who is eligible to get it."
'Check to see when you get your vaccine'
Dr Jha said the vaccination programme across Glossop and Tameside is going "very well", with anyone aged 18 or over able to drop in to local hubs – including Glossop Cricket Club on North Road – to receive their first or second doses.
The dates and times of clinics can be found at www.tameside.gov.uk/covidvaccine.
"We're doing regular clinics and trying to accommodate people who are working during the day so we have some evening slots – like in Gamesley recently, where we did 2pm to 7pm," said Dr Jha.
"We're doing drop-in clinics and people can also book an appointment. There are currently eight-week intervals between the first and second doses. We obviously have to obey the government's guidance on that.
"We post regular updates about the latest vaccine clinics in the Glossop Health Team group on Facebook, which has over 3,000 members now, so I encourage people to follow that if they can. Every GP practice also has a website which posts information on there too.
"Even though we're seeing lots of positive cases during this third wave, deaths and hospitalisations are minimal in our area and that's really because of vaccination."

Thousands of Covid-19 jabs have been administered at Glossop's vaccination hub as part of the national rollout
'We have to have faith'
It's also been announced that some vulnerable children and teenagers approaching their 18th birthday will soon be offered a Pfizer vaccine – but it has not yet been decided if the vast majority of children will get a jab.
Dr Jha feels it was a sensible approach to prioritise in this way in line with scientific and medical evidence.
"Like any vaccination that happens, you have to do risk stratification because you cannot vaccinate everyone at the same time," she said.
"It has to be numbered so like was the case with adults, we did the over 80s, care home residents and staff and healthcare professionals first and worked down the age groups. You have to risk stratify to create an order as to how to give the vaccine. It's working on the evidence that's been collected and multiple factors need to be incorporated into making these decisions.
"There has to be a science, a medical and a public health input, as well as capacity issues and timing, so it's not just one factor that dictates this. We have to have faith in our leaders in these fields – science, medicine, public health, NHS England and the Joint Committee on Vaccination and Immunisation (JCVI).
"They are constantly working on and coming up with strategies for these decisions. We have to have faith that they base it on the best possible evidence available to them at that moment in time."
'Look online before calling your surgery'
Despite the relaxation of restrictions across England, coronavirus measures are still in place in local healthcare settings, including GP surgeries, to help protect both patients and staff.
Surgery phone lines have been incredibly busy throughout the pandemic, particularly since the vaccine rollout began. Therefore, Dr Jha is encouraging patients to look at information readily available online as a first port of call before calling their GP practice.
"The GP practices put a lot of information on their websites and there is also the Glossop Health Team Facebook group," she said.
"The surgeries are experiencing an unprecedented workload and demand at the moment. If you don't get an answer to what you're looking for on there, then of course feel free to call your GP practice. If you need to ring, don't hesitate to do so.
"One day recently we put a post out on the Manor House Facebook page and sent messages to people saying we were very busy but still said if you need to ring please do. Later quite a few patients told me that they didn't call because they heard we were very busy, so we don't want people to put their health at risk by not calling if they need a doctor's advice."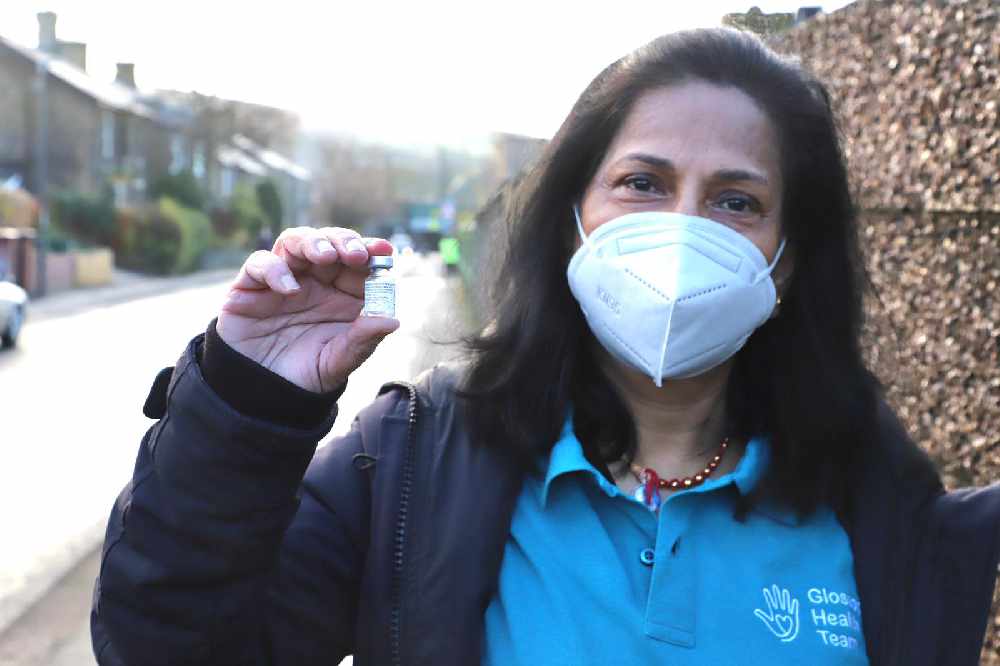 Dr Veena Jha, who has been leading the vaccine rollout locally
Flu and Covid booster vaccines this autumn
Meanwhile, it's being discussed that flu and Covid booster vaccines could be administered together in the autumn, to give those most at risk extra protection ahead of the winter.
"There is talk that it may happen but the plans have not yet been finalised one way or another, so watch this space," said Dr Jha, who was made a fellow of the Royal College of General Practitioners last month.
"Flu vaccines usually start being given around September time. The main question at the moment is we don't know what the delivery mode for the Covid booster vaccine will be.
"We are experts in giving the flu vaccination as we do it every year so we placed our order last year so we know when exactly it will be delivered and I know how many is needed for my patients.
"We don't yet know whether people coming forward for a Covid booster vaccine will automatically get the flu vaccine as well and vice versa, so there's a lot of alignment that needs to be done and work will have to go into it before we know exactly how and when this will be sorted."
Read more from the Glossop Chronicle
Click here for more of the latest news
Click here to read the latest edition of the paper online
Click here to find out where you can pick up a copy of the paper