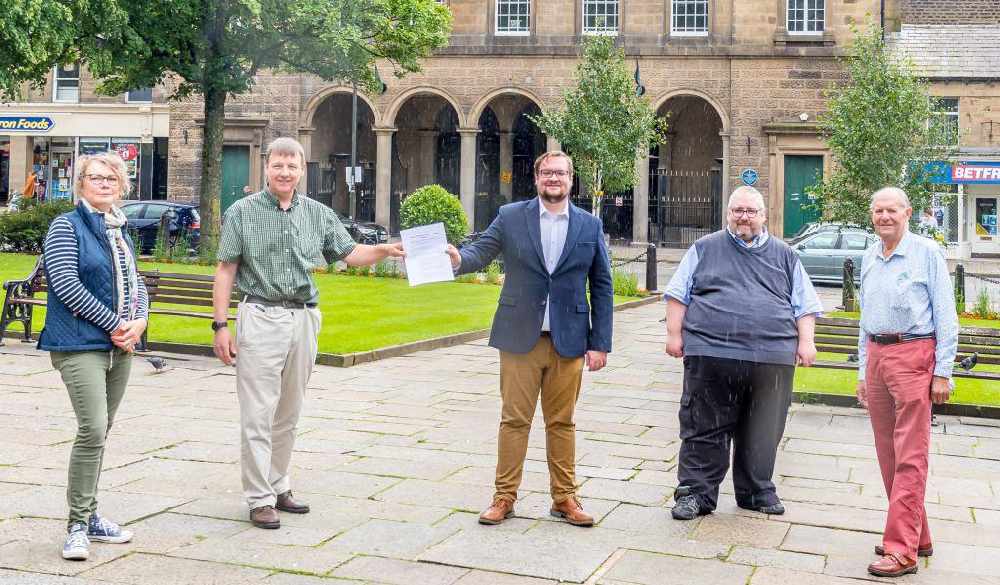 Glossop Creative Trust has been awarded funding of £15,000 to support the town centre's regeneration, at the start of a formal partnership between the group and High Peak Borough Council. 
The borough council agreed a Town Centre Investment Programme last year to support the development of high streets.
In Glossop, this recognised the recent growth of the food and drink sector and the potential of the town's heritage halls to encourage cultural growth.
The council says it has also been working closely with Glossop Creative Trust in recent years, as it takes forward complementary projects including the redevelopment of Victoria Hall and plans for a series of events to support the food and drink sector.
The Trust is preparing funding bids to help deliver these projects and the borough council has awarded them a one-off grant of £15,000 to support this work.
Councillor Anthony Mckeown, Leader of the Council, said: "The timing of this is perfect coming so soon after the news that our plans for the Town and Market Halls and the Municipal Buildings have been shortlisted for significant funding.
"Regenerating our towns and creating thriving high streets is one of our key priorities and establishing this formal partnership with the Glossop Creative Trust will help to deliver the economic growth we all want to achieve.
"It's been a great few weeks for Glossop and, having formalised our partnership, we look forward to continuing our work with the Trust to make sure we maximise the opportunities before us to bring about real change in the town and see Glossop fulfil the potential we all know it has."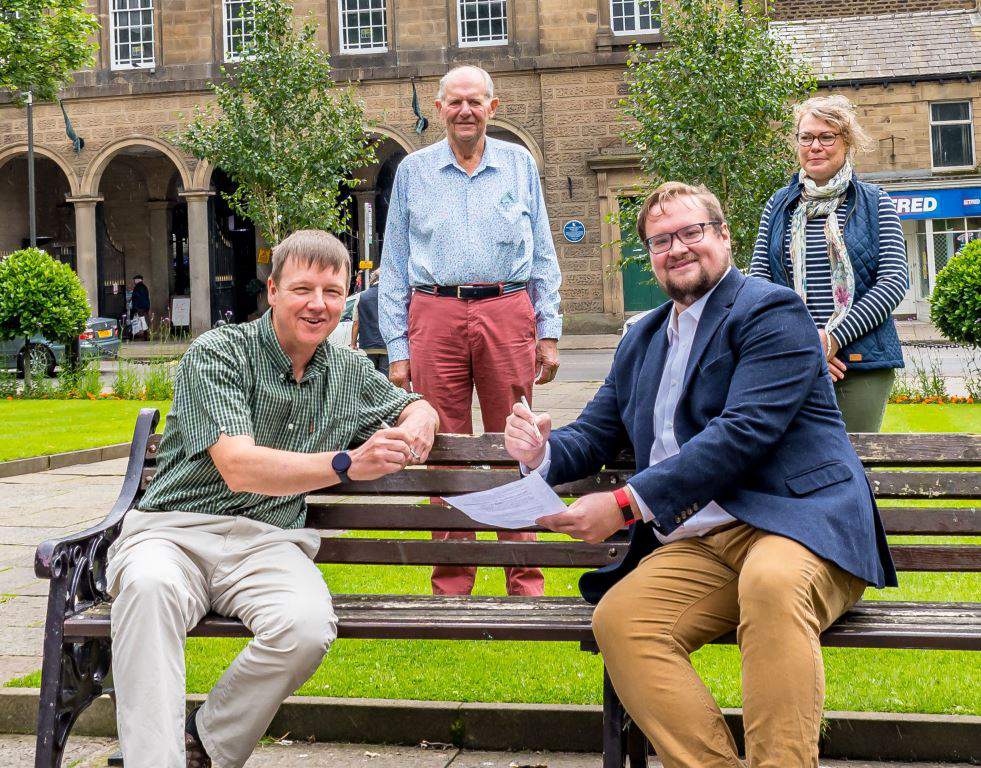 Duncan Wright and Councillor Damien Greenhalgh sign the agreement, watched by Mike Bull and Sonja Quirk.
The council say the grant must be spent on:
Schemes to support business growth and provide employment opportunities
Events which encourage residents and visitors to support their town centre businesses
Investment in public spaces, shop fronts and environmental enhancements to increase the attractiveness of the town centre
Councillor Damien Greenhalgh, Deputy Leader and Executive Councillor for Regeneration, Tourism and Leisure, said: "Our town centres, high streets and cultural heritage assets are at the beating heart of our communities and have been a high priority for our administration since day one of entering office.
"In 2020 we've had to adjust to the changes to our personal and working lives as a result of Covid – and for many of us that has meant we've refocussed more on where we live and really valuing our local businesses, community spaces and amenities.
"Those sentiments align perfectly with our plans to develop Glossop so this is the ideal time to seize the initiative and work co-operatively together with Glossop Creative Trust and all those interested in securing a bright future for the town."
Duncan Wright, Chairman of the Glossop Creative Trust, said: "It's great to be able to formalise the fantastic working relationship we have with HPBC. This, coupled with the conversion of the Glossop Creative Trust into a Community Interest Company, creates the perfect platform to continue on towards our vision for Glossop as a buzzing and vibrant town centred on music, arts and creativity.
"Whilst 2020 is proving to be a tough year, I am confident that we will come out of it stronger and that 2021 will be an exciting year for the town."
Main image:
(left to right) Sonja Quirk, Duncan Wright, Councillor Damien Greenhalgh, Councillor Anthony Mckeown and Mike Bull.